Have you ever been scammed via video call? If not, do you know? How to recognize a scam video call to avoid? Video calling is an increasingly common and sophisticated form of fraud that can have serious consequences for phone and computer users. In this article, AnonyViet will provide you with effective ways to recognize and avoid fraudulent video calls. Let's follow along!
Join the channel

Telegram

belong to

AnonyViet

???? Link ????
How to recognize a scam video call
Short call time
One of the ways to recognize a phishing video call is that the call duration is very short, from just a few seconds to no more than a minute. This is the scammers' way to avoid detection and leave the least amount of traces. You may receive a call from an unfamiliar phone number, or from an application such as Skype, Zoom, Facebook Messenger, etc.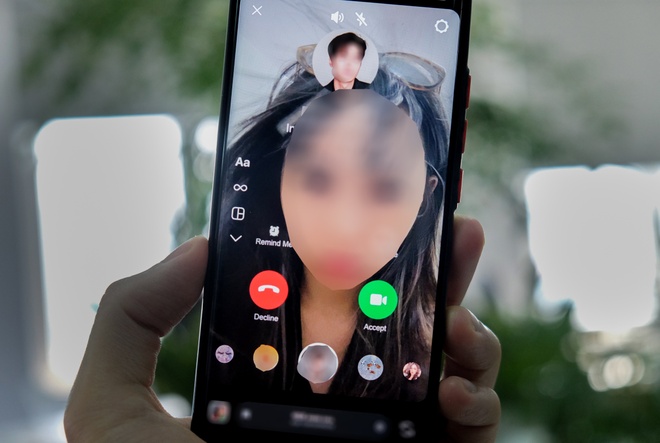 The caller can pretend to be a friend, a relative, an employee of a certain organization or company, or a stranger who wants to befriend you. They may speak to you in a friendly, gentle, or urgent voice, to create trust and curiosity.
They may then ask you for some personal information, or transfer money to them, or download an app or link, or take an action. If you decline or ask again, they can immediately hang up.
Low call quality
Another characteristic of phishing video calls is very low call quality. This is because scammers use tools that fake or copy the caller's image and sound, or use unprofessional or poor quality equipment. You may notice that the image of the caller on your screen is blurry, out of focus, or unclear.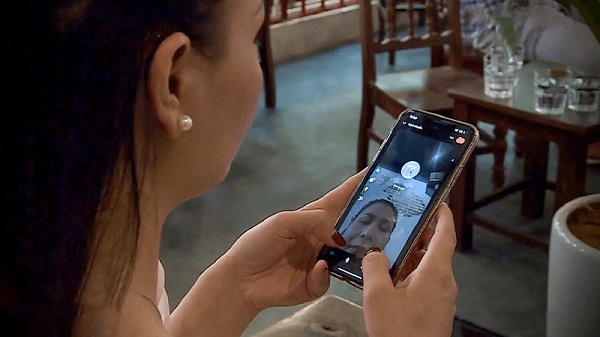 The caller's sound may also be poor quality, noisy, crackling, or choppy. At times, you may also notice that the caller's picture and sound are out of sync, or that there is video or audio delay.
Sound and picture are not the same
One form of phishing video calls is a deepfake video call. This is when scammers use AI tools to create a fake image of the caller, based on videos or photos that have been collected from social networks or other sources. Scammers may pretend to be a celebrity, a powerful person, your lover, relative, or friend.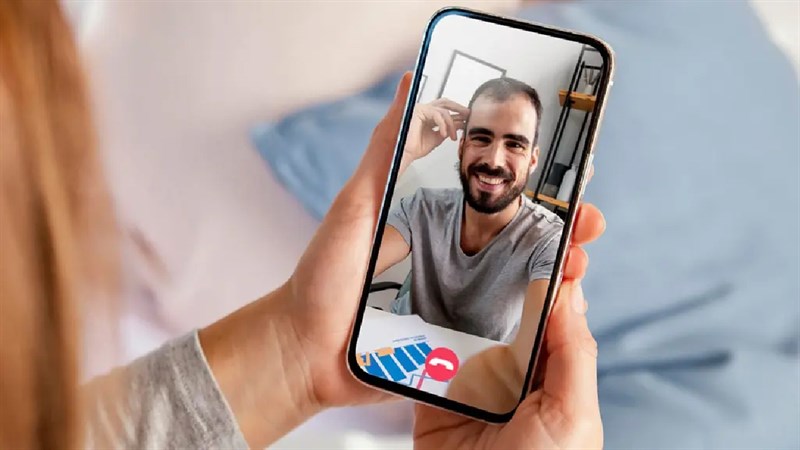 They may talk to you with an identical voice to the person they pretend to be, or use a different voice to conceal their identity. They may ask you to do the same things as in previous cases, like provide personal information, transfer money, download apps, or follow their requests.
Face is frozen when video call
Another feature of phishing video calls is that the caller's face can look extremely fake and frozen when talking. This is because the scammers use AI tools to create a fake image of the caller, but cannot reproduce the natural facial expressions, gestures, or movements.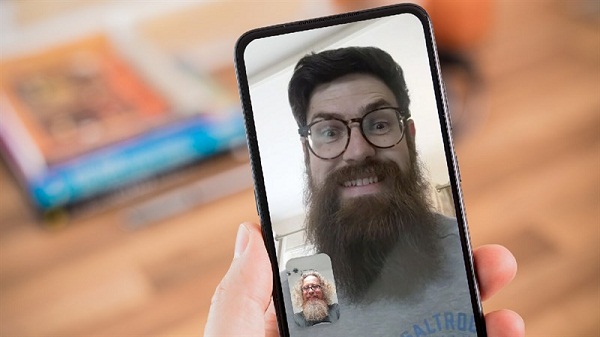 The way to recognize a phishing video call is that you may notice that the caller's face does not change according to the situation, there is no coordination between the mouth and eyes, or there is no alignment between the face and the neck. Sometimes, you may also notice that the caller's face is distorted or faulty when moving.
Early shutdown due to low network quality
Another trick of fraudulent video calls is to use weak signal or difficult to continue calls to fool users into thinking it is a real call. Scammers can use tools to reduce the signal quality of calls, or hang up early when users become suspicious.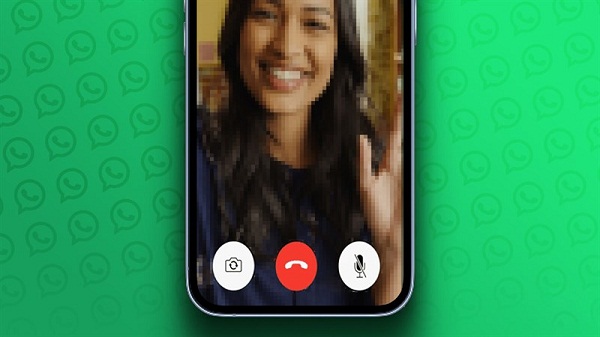 They may say they are in a place with weak network, or urgent work to do, or have a problem with their device. They can ask the user to call back later, or send a message, or switch to another communication channel. Thereby taking advantage of users' curiosity, anxiety, or sympathy to convince you to do what they want.
Consequences if you "fall into the trap"
If you answer, you may be charged high fees for the call, or have your personal information tracked and stolen.
If you call back, you may be connected to a premium or international phone number, or be redirected to a phishing website.
If you provide personal information, you may have your bank account, credit card, or online services stolen.
If you transfer money to them, you may lose your money and have no way of getting it back.
If you download their apps or links, you may have malware or viruses installed on your device
If you follow their request, you can be used as a tool for illegal activities.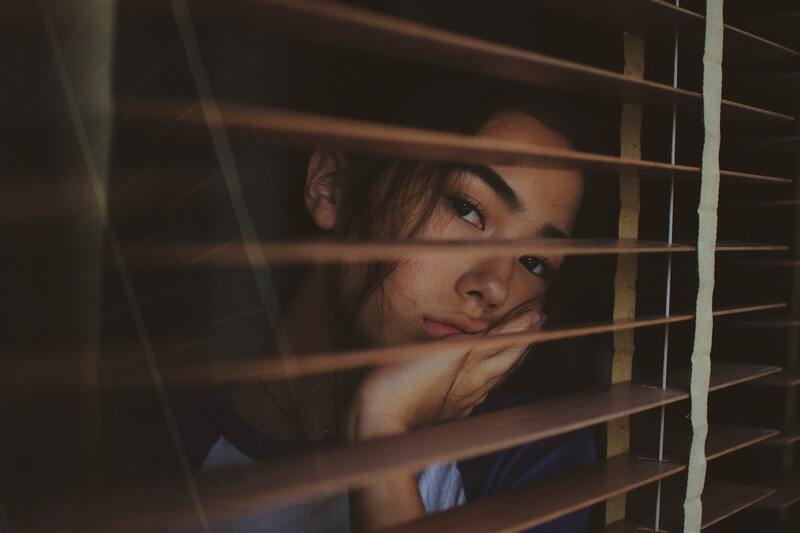 What to do when receiving a scam video call?
To test the authenticity of the call is to ask the caller to do something that you know they can do, such as wink, smile, or say something.
If the caller can't do it, or there's a delay or misalignment between the picture and the sound, you can be sure it's a deepfake video call. You should also compare the image and voice of the caller with what you already know about them, to spot any discrepancies.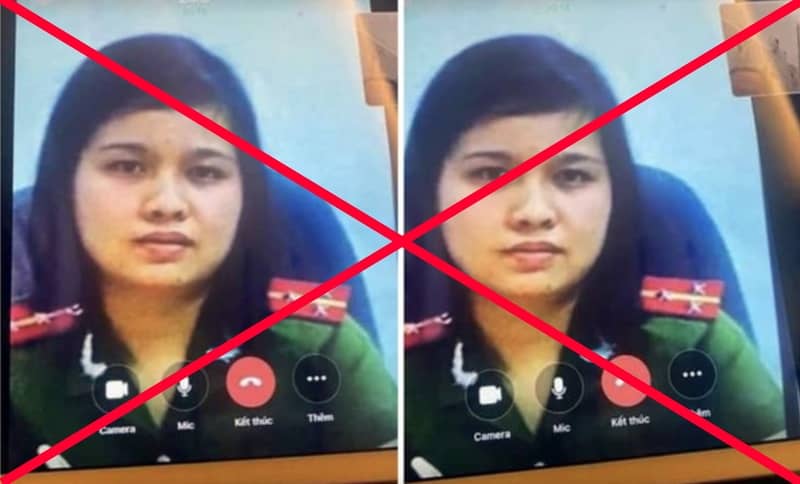 If you are unsure of the authenticity of the caller, you should not answer anything, end the call immediately, and contact the relevant organization or company to confirm the information. You should also report it to the authorities if you notice signs of fraud.
Important Notes
Do not disclose personal information, such as name, address, phone number, email, bank account, credit card, password, OTP code, etc.
Do not transfer money to strangers, or to people you are not sure who.
Do not download apps or links of unknown or suspicious origin.
Do not answer or redial phone numbers that are unfamiliar, or have a premium or international format.
Do not follow the caller's request without double-checking the information.
Report to your carrier or authorities if you notice signs of fraud.
Epilogue
In this article, AnonyViet has provided you with How to recognize a scam video call as well as effective prevention tips. Share this article with your friends and family so they know how to avoid it too!