When you use Face ID to unlock your iPhone, the padlock icon will show open or closed indicating the current state of the device. On iPhone X by default, this icon cannot be changed.
Join the channel

Telegram

belong to

AnonyViet

? Link ?
But with jailbroken iPhone X devices, you can use it Tweak LatchKey to customize the unlock icon. Currently, users can install tweaks completely for free on iPhone X.
Instructions to change the unlock icon on iPhone X
Step 1:
You need to access Cydia then go to Repo https://repo.packix.com/. This repo is already added to Electra by default, so you don't have to find and add the source to Cydia. Then proceed to install the tweak on the device and then click Restart Springboard.

Step 2:
Access to Settings then choose tweak LatchKey to customize. At this interface, click Enable button to enable tweaks.

Step 3:
At this interface we will proceed to customize the unlock icon. First of all you can choose the location at Section Position. The location of the lock can be moved down to the Status bar, to the right, to the left or to hide the unlock icon.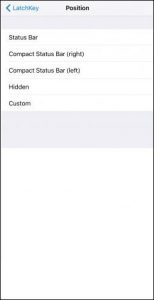 Step 4:
Next to the Apperances section can press Theme to choose an icon style.
In addition, users can change the color with the color palette of their choice. Some customizations will require the user to press Respring below to apply.
We can see the unlock icon on iPhone X has been changed as shown below.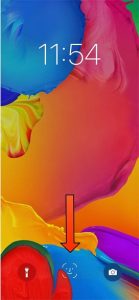 So the iPhone X unlock icon has been changed through the LatchKey tweak.
Good luck.