Do you know how to change ringtone on Zalo Are not? This is a very nice and useful feature that Zalo brings to users, allowing you to create a personalized, interesting and unique experience for your calls. In this article, AnonyViet will show you how to change ringtones easily and quickly. Let's follow along!
Join the channel

Telegram

belong to

AnonyViet

???? Link ????
Benefits of changing ringtones on Zalo
Change to avoid boredom
Using a ringtone for a long time will lose interest, especially the default ringtone. When you change the ringtone on Zaloyou will have the opportunity to choose your favorite songs that match your mood and preferences.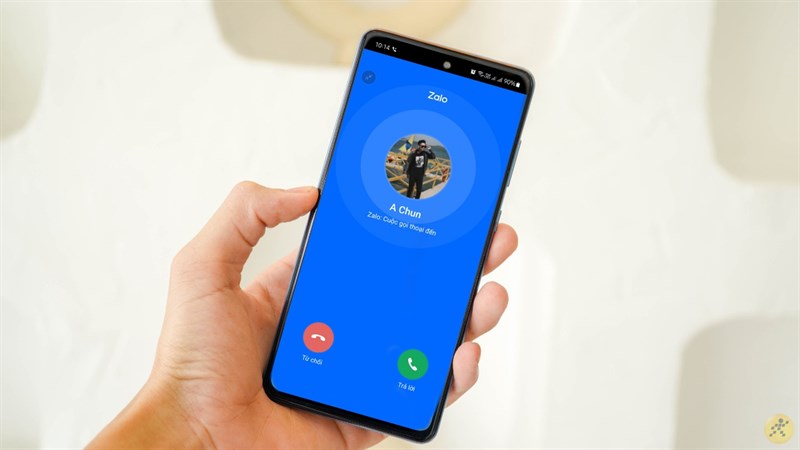 Avoid "touching" ringtones with others
If you use the default Zalo ringtone, you may encounter an awkward situation when many people around also use the same ringtone. You won't know whose call it is, and may miss important calls.
Create your own personality
Zalo ringtones are also a way for you to express your personality and style. You can choose songs by genre of music that you love, or songs that have a special meaning to you.
Refresh my Zalo app
Changing ringtones on Zalo is also a way for you to refresh your application, feel more excited and interested in using it.
How to change ringtone on Zalo
Changing ringtones on Zalo is very simple and fast. You just need to follow the steps below:
Step 1: You access the Zalo application on your phone
Step 2: Go to "Personal" > Click Settings > Select "Calls"
Step 3: Click "Ringtone" > "More Ringtones"
Step 4: Find the song you want to set as ringtone and press select
That's it, you have successfully changed the ringtone on Zalo. You can try your new ringtone by calling a friend on Zalo. You can also change to another ringtone anytime you want, just repeat the steps above.
Epilogue
So, I introduced you to how to change ringtone on Zalo. This is a very simple feature but very effective for users. You will no longer have to listen to boring and duplicate ringtones, but will be able to choose the songs that you love and fit your style.