Apple wants to register ownership with a real apple. This is the latest attempt by the famous technology company to protect its brand against increasingly fierce competition. However, this decision has caused controversy and mixed reactions from the public and other apple producers. How true is this story, let's find out with AnonyViet through the article below!
Join the channel

Telegram

belong to

AnonyViet

???? Link ????
Apple wants to register ownership with a real apple
According to Wired, Apple once filed for international intellectual property rights for an actual image of a Granny Smith apple, a sour green apple. This image is used by Apple in their electronic, digital, and audio-visual products. Apple has been granted permission to use this image in many countries such as Japan, Israel, Türkiye and many others.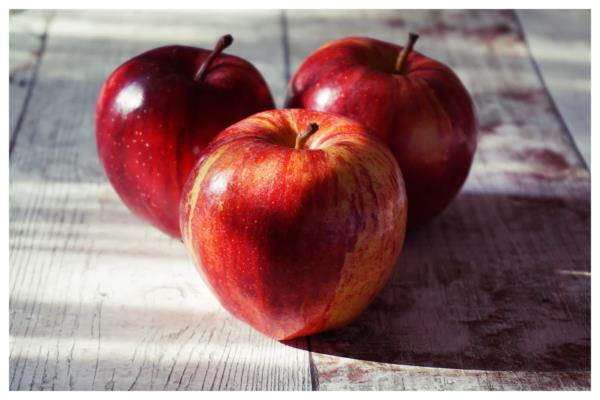 In Switzerland, however, Apple encountered resistance from the Swiss Intellectual Property Institute (IPI), the body responsible for reviewing trademark claims. IPI refused to grant Apple permission on the grounds that a real apple is a common product and belongs to the public domain. Apple has appealed the decision and is currently awaiting trial in a Swiss court.
Trademark and logo dispute – This is not the first time
This isn't the first time Apple has run into trouble protecting its trademark and logo. In the past, Apple has had disputes with other companies such as Apple Corps (the Beatles' music company), Cisco (for the iPhone name), Woolworths (for the apple-shaped logo), Gradiente (for the name of the iPhone). iPhone in Brazil) and many other companies.
Apple also sued a cafe in Germany called Apfelkind (roughly translated: apple child) for using an apple logo.
Why does Apple want to register ownership with a real apple?
Apple thinks that a real apple can confuse their product
The main reason Apple wants to register ownership with a real apple is to prevent confusion between their product and other fruit-related products. Apple believes that if someone uses a real apple to advertise or sell, consumers may think it is an Apple product or is affiliated with Apple.
This can affect Apple's reputation and reputation, as well as reduce the value of its brand.
Apple wants to prevent the use of real apples for advertising or sales
In addition to protecting its logo, Apple also wants to control the use of an image of a real apple in technology and media related fields.
Apple has requested permission for a wide range of products and services, including computers, phones, music players, game consoles, software, e-books, movies, music, podcasts, games, toys, etc. If Apple is granted this right, it can sue or claim compensation from anyone who uses a real apple in these products or services.
What happens if Apple registers successfully?
If Apple succeeds in registering title to a real apple, this could have dire consequences for the agricultural and consumer industries, as well as creative freedom. Some possible consequences are as follows:
Farmers can be sued or have to pay fees for growing and selling apples
One of the potential victims is the farmers who grow and sell apples. According to Fruit Union Suisse, an organization representing about 8,000 apple farmers in Switzerland, they are concerned they could be sued or have to pay fees for using the apple logo.
This logo is a red apple with the Swiss flag in the middle. The organization claims that its logo is not to be confused with the Apple logo and is a symbol of Swiss agriculture and culture.
Consumers may be restricted in purchasing apples
If Apple had control over the use of an image of a real apple, it could require stores, supermarkets, restaurants, or anyone selling or serving the apple to seek permission or pay them a fee. This can increase prices and reduce consumer choice.
Creative freedom can be violated
A real apple is not only a fruit, but also a cultural, artistic, scientific and religious symbol. It can be used to signify many different meanings, such as enlightenment, temptation, free fall, wellness, or variety.
If Apple had control over the use of an image of a real apple, it could block or sue people from using it to express their opinions, feelings, ideas, or works.
Any solution for Apple?
There needs to be a balance between the interests of Apple and its stakeholders
Apple should reconsider their claim and only register ownership to specific shapes and colors of apples.
Authorities should carefully review Apple's request and make a fair decision based on law and practice.
The community should speak up and protest if it thinks Apple are distorting the meaning of a popular fruit.
Epilogue
Through the above information, you probably have a better understanding of the story Apple wants to register ownership with a real apple then right! So what do you think of Apple's decision, let us know what you think!