Proton VPN is a service that helps you protect your privacy on the internet. With Proton VPN, you can access blocked websites, watch popular streaming services and avoid being tracked or monitored. Today AnonyViet will guide you How to get Proton VPN Unlimited for free for 2 years in just a few simple steps!
Join the channel

Telegram

belong to

AnonyViet

???? Link ????
How to get Proton VPN Unlimited for free for 2 years
Actions on the phone:
Step 1: Download the TestFlight app in the App Store
TestFlight is an app that allows you to test beta versions of iOS apps.
Go to the App Store on your iOS device and search for TestFlight. Then, you click the Download button and wait for the application to finish installing.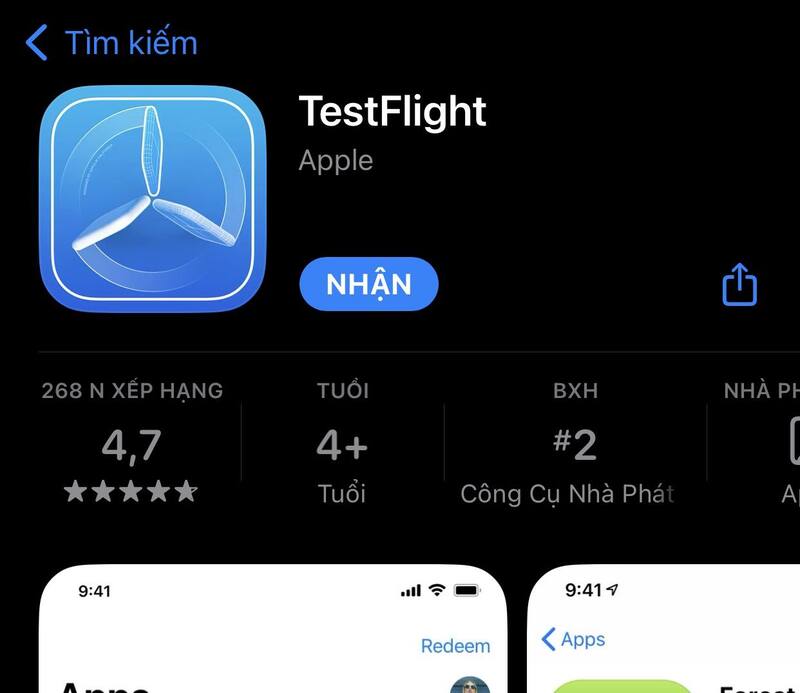 Step 2: You click this link to install Proton VPN > Click "Accept" > Click "Install"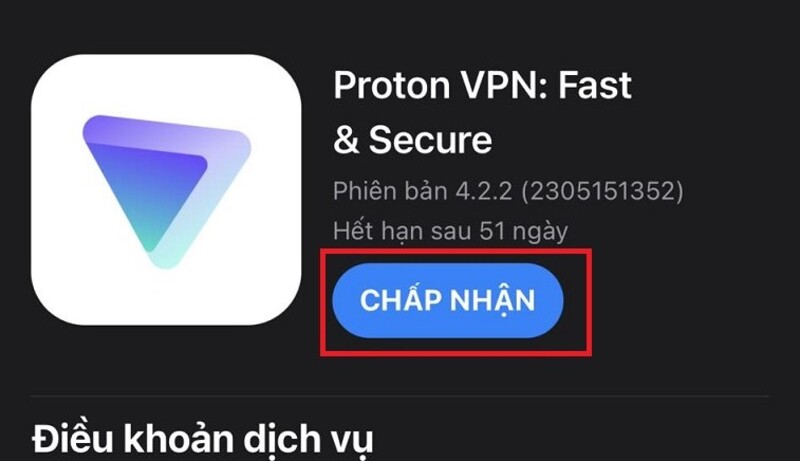 Step 3: Click "Open" to access Proton VPN application > "Next" > "Start test"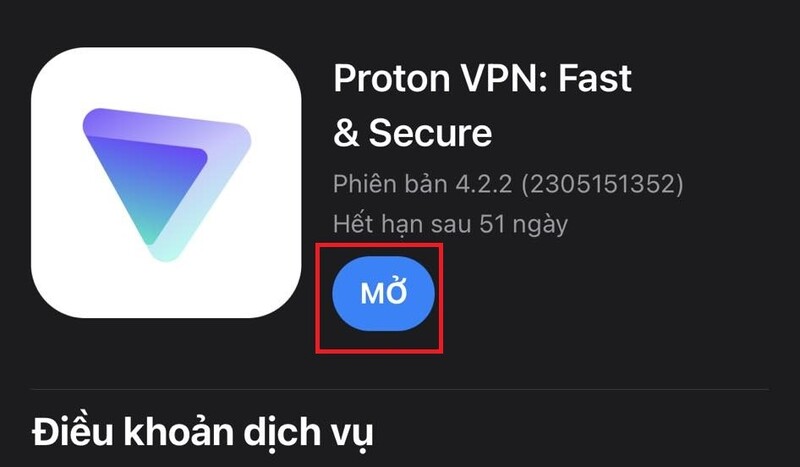 Step 4: Click "Create an account" to create an account (if you do not have one)
Step 5: When the system shows ads, you can click Skip until you see a page inviting you to upgrade to Plus package as shown, then click "Not now"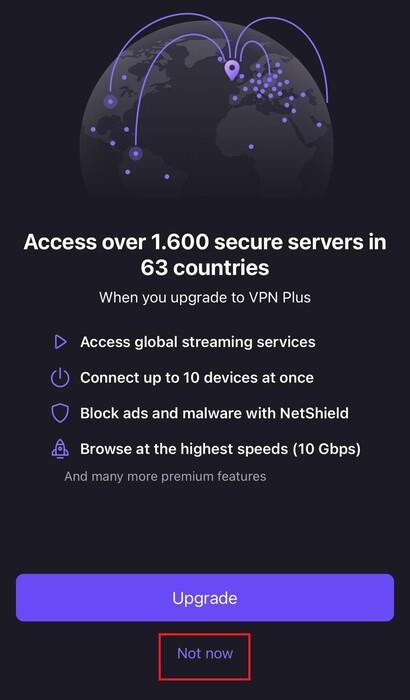 Step 6: Go to Settings > Select "Upgrade Subscription"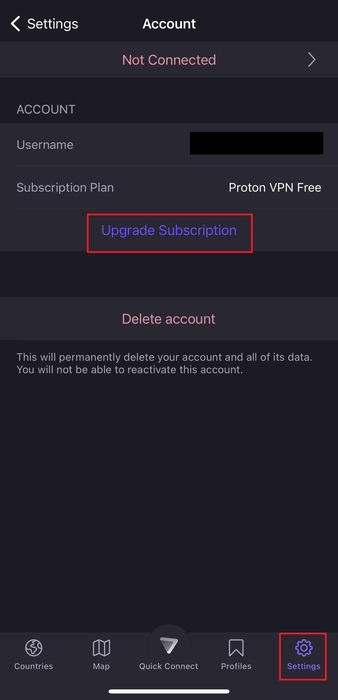 Step 7: Select the Proton Unlimited plan by clicking "Get Proton Unlimited"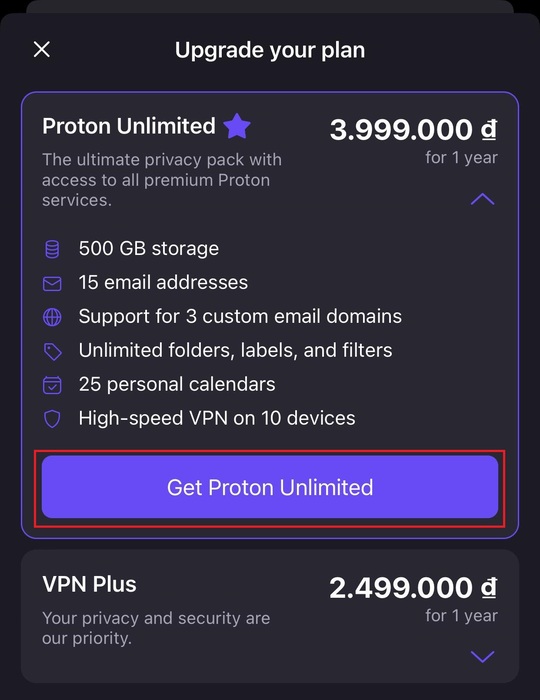 Step 8: Click "Register" > Enter your Apple ID password and you are done.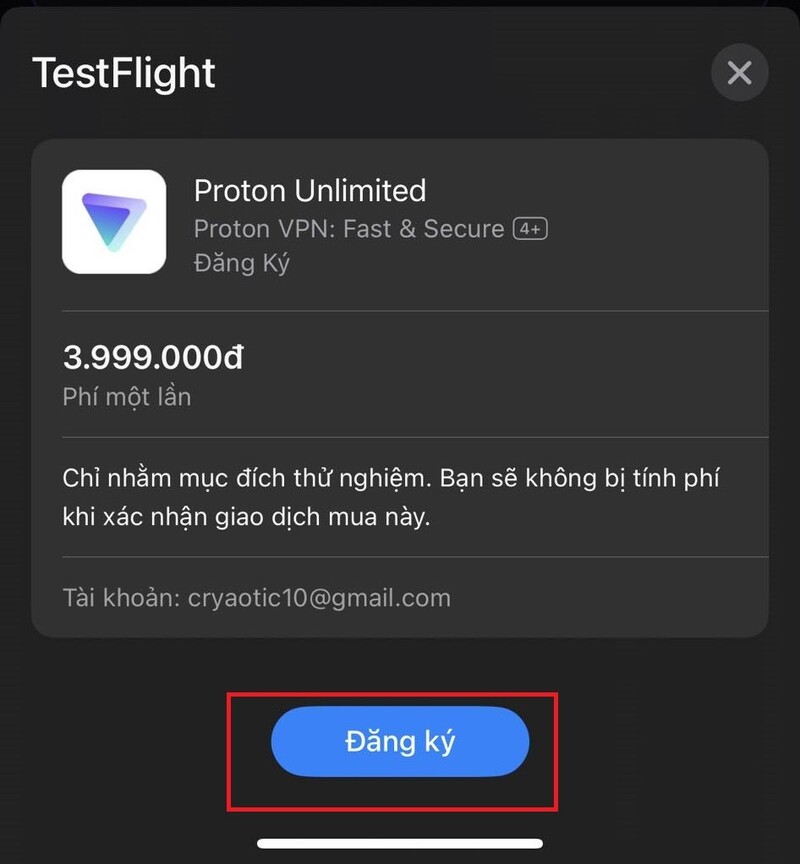 After upgrading to the Unlimited package, open a web browser on your computer and continue with the following steps
Working on the computer
After you have upgraded to the Unlimited plan, you need to downgrade to the Free plan to receive credits to your account. Credit is an amount that you can use to pay for Proton's services in the future.
Step 1: Go here Proton account page
Step 2: Select Dashboard tab > Select "Explore other Proton plans"

Step 3: Select "For individuals" and "24 months"

Step 4: Select "Select Free" > Confirm

When you downgrade to Free plan, you will get credit to your account.

The number of credits you receive depends on the remaining time of your current service plan. For example, if you paid for the Plus plan for 2 years, but only used it for 1 day, you will receive a credit equal to the amount you paid minus the amount for 1 day of use.
You can check your credits by going to the Dashboard tab, scrolling down will see the Credits section.
Step 5: Do the same thing again, go back to the Proton VPN app on your phone and re-register for the Unlimited package
Step 6: Visit the web to bring the package to Free.
The purpose is to increase the number of credits in the account, now the credits will be enough for you to buy Unlimited 2 years package

Step 7: You click "From $7.99/month" to purchase the package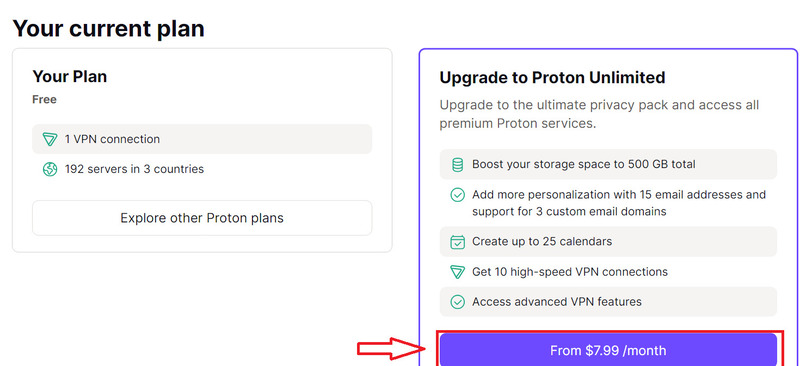 Step 8: Now you can see the amount to be paid is $0 (Amount due) > Select "Confirm"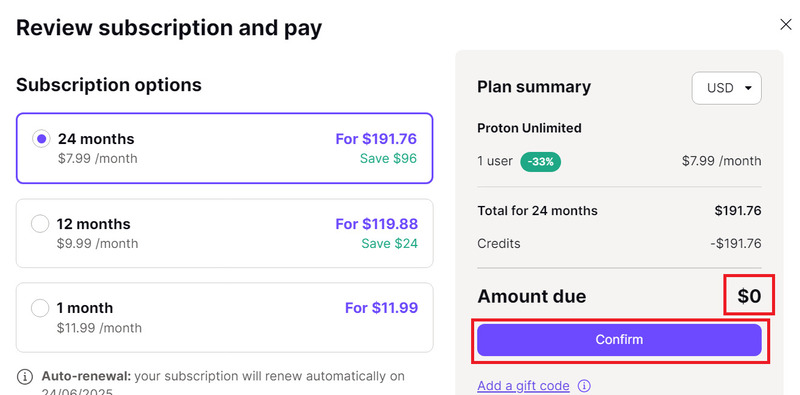 So you've done it successfully How to get Proton VPN Unlimited for free for 2 years without spending a dime!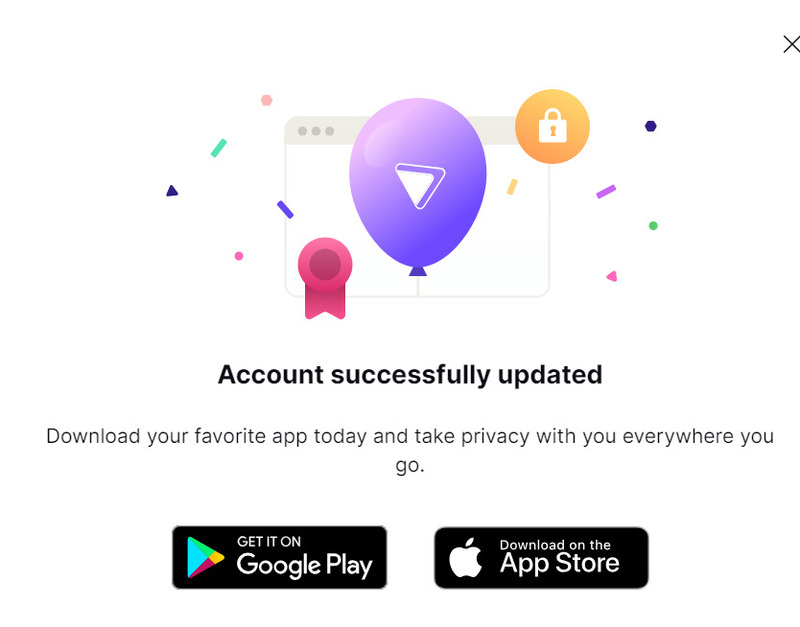 You can check it again in the Settings on the app: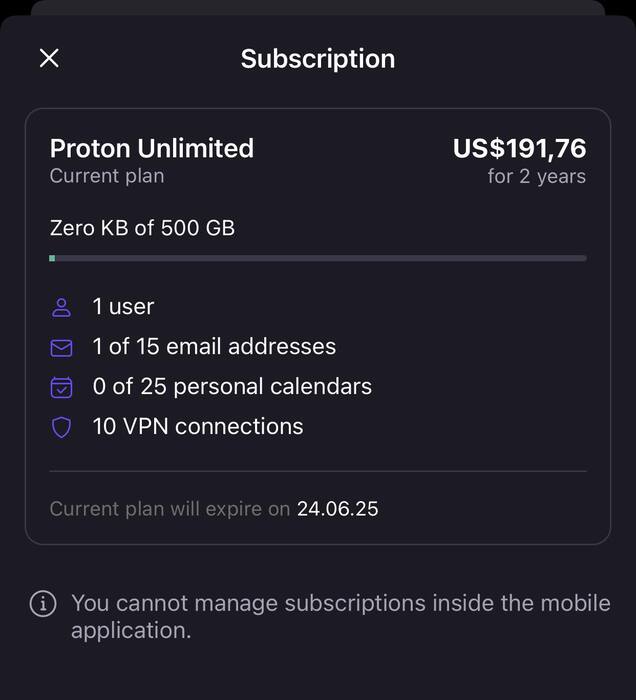 Or in the Dashboard section on the web:

Epilogue
By the above operations, you can already know How to get Proton VPN Unlimited for free for 2 years, enjoy the great features of Proton VPN without worrying about the cost. You get unlimited connections to over 1400 servers in 60 countries, P2P and Tor support, ad and tracking blocking, use on 10 devices at the same time, and an additional Proton Mail Plus account. Good luck with your application!