Mail Edu is a form of school mail for students. When using Edu mail, few of you know that you will have free offers from big companies like Microsoft, Google, Github… In this article, AnonyViet will guide you on how to use Office 365 Student for free with Edu mail.
Join the channel

Telegram

belong to

AnonyViet

👉 Link 👈
Office 365 is a product of Microsoft. You can use office software such as Word, Excel, Sway (Power Point) … online or office. In addition to the features of teamwork, online storage is very useful for students.
How to use Office 365 Student for free with email Edu
Normally with Mail Edu you can use Free Office 365 Student. But there are some cases where your school is not affiliated with Microsoft, it will not work Office 365. So try to login in the following way:
If you do not have Edu mail, you can register for free under Tut Create Team Drive – Latest Google Drive Unlimited. After about 1 day you will receive 1 free Edu + Drive Unlitmited mail. And start following the instructions below to use Office 365 for free.
Access to the page line Office 365 Student subscription. Enter your Edu email and press Sign Up
Select I'm a Student
Now you check email Edu You will see an email sent from Microsoft with a confirmation code.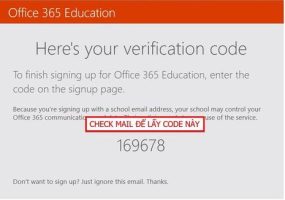 Use the confirmation code in the email to confirm your Office 365 Student account registration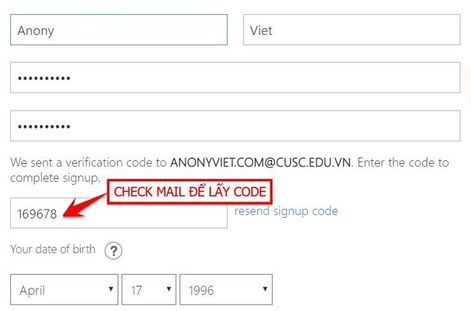 In the Invite more people step, leave it blank and select Skip below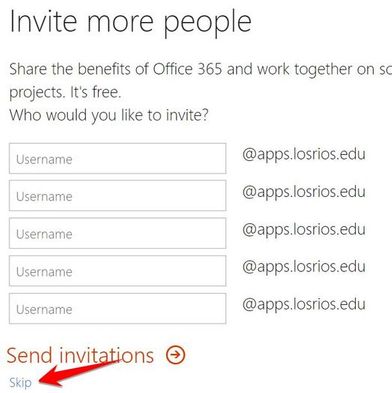 Now wait about 1 minute for Office 365 Setup to switch pages. Once done, you will automatically sign in to Office 365. However, you need to wait about 10-20 minutes for OneDrive Setup to complete. Once OneDrive is complete, you can start using Office 365 Student services.
If you do not know how to use Office 365 products, you can refer to the article Latest Microsoft Office 365 User Guide. The article will guide you in detail how to configure OneDrive, use Sway, Forms….