If you are a content creator, you will definitely be interested in a tool that can help you write text quickly and effectively. That's ChatGPT, and what's even better is that you can use ChatGPT right on Google Docs. Let's discover the way with AnonyViet Use ChatGPT right on Google Docs Extremely convenient for content creators in this article!
Join the channel

Telegram

belong to

AnonyViet

???? Link ????
Introducing ChatGPT and Google Docs
ChatGPT is an AI model trained by OpenAI to interact with users in a conversational manner. ChatGPT can answer follow-up questions, admit mistakes, challenge biased assumptions, and decline inappropriate requests. In addition, it can also write detailed articles according to your request or question (prompt).
Google Docs is a free and popular online text editor application. You can create, edit, and share text documents with others easily.
And now, you can also combine Google Docs with ChatGPT to create attractive and quality content extremely quickly and conveniently for your work or study.
How to use ChatGPT on Google Docs
How to Use ChatGPT on Google Docs? Please follow these steps:
Step 1: You open a blank page above Google Docs
Step 2: Click on "Extensions" > Select "Add-ons" > Select "Download add-ons"

Step 3: Search keyword "Docsium" > Click on the result > Select "install"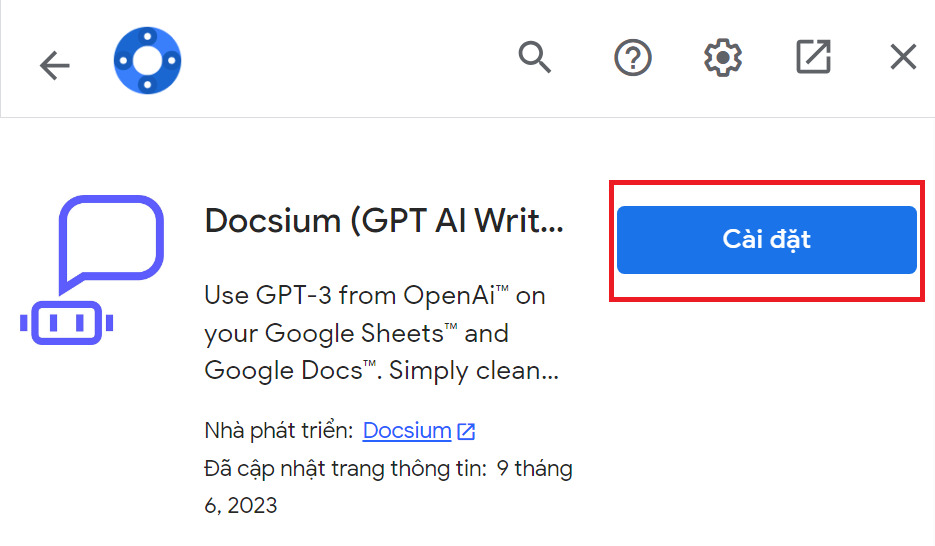 Docsium is an add-on for Google Docs that allows you to use ChatGPT and other AI models to write text.
Step 4: Type requests/questions (prompt) directly on the Doc page interface
For example: Please write me an article to post on Facebook advertising Omo washing powder product
Step 5: To use the ChatGPT feature, highlight the prompt line > Select "Extensions" > Select "Docsium (GPT AI Writer) > Select "Solve with Docsium"

Step 6: Wait a few minutes and ChatGPT will display the article results right on the Doc page for you.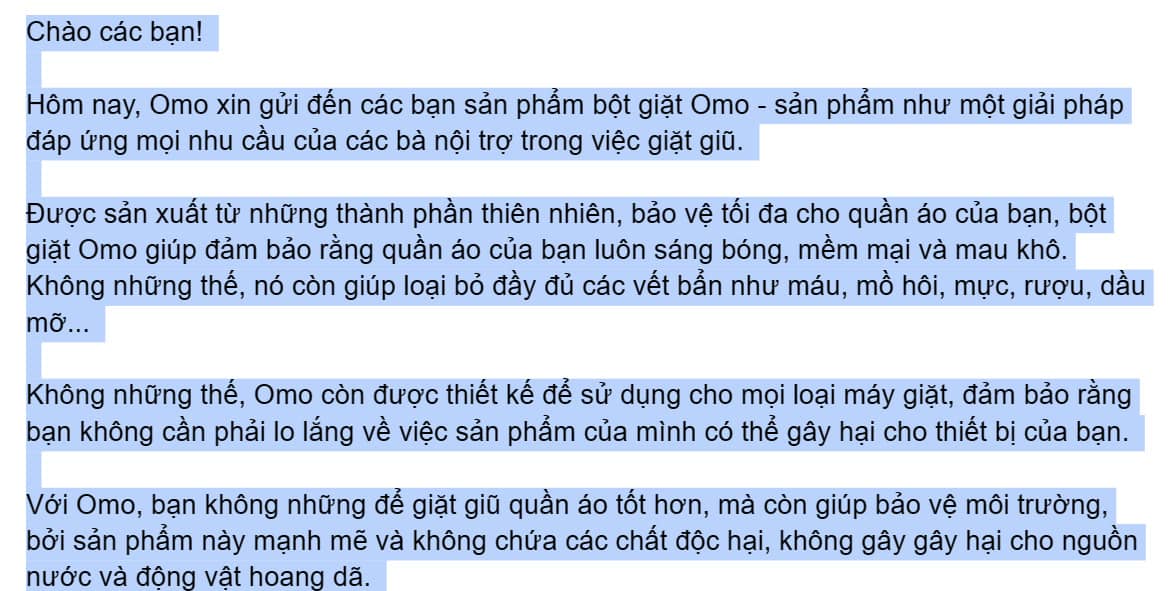 You can then edit or add to the post as you wish.
Epilogue
So through simple steps, you can Use ChatGPT on Google Docs to create unique and professional content for content creators. Try it now and share your experience with us!