Microsoft has released the November 2019 Update, also known as version 19H2. In addition to security and performance improvements, the update includes new features such as: Search online in File Explorer, Call virtual assistant on lock screen, Create calendar events from Taskbar, Management improvements Notifications, Performance Improvements. As with other Updates, Microsoft will begin rolling out version 19H2 gradually through Windows Update. It will start with newer devices first and then expand to other devices. But there is no specific time when all computers will be updated. However, you can follow the way below to Update to Windows 10 19H2 manually without waiting for Microsoft to update.
Join the channel

Telegram

belong to

AnonyViet

? Link ?
Note: Before Update Windows, back up your important data first. Also, prepare a USB Boot to install Windows 10. This will help you restore Windows in case something goes wrong.
How to Update Windows 10 19H2 manually
To Update Windows 10 19H2 Manually, you need to download the tool Update Assistant. This is a Microsoft Update support product. This tool will check whether the computer is eligible to Update to Windows 10 19H2 or not? It will then automatically download and install the update files for you. All processes are done automatically. You just need to open the Tool to run and can do other things such as surfing the web, watching movies ….
Run the Update Assistant tool and it will check your PC for compatibility. Information such as: CPU, RAM, hard drive capacity, etc.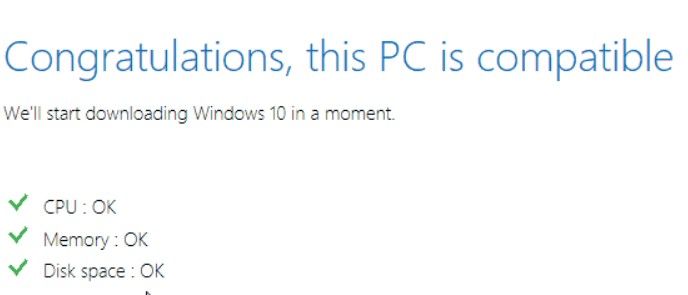 If the hardware information says OK, the update will begin. Just follow the on-screen instructions. You can minimize the tool and keep working until you need to reboot to complete the update. When minimized, the window of Update Assistant will hide in the area Notification (clock).
If you want to see the update progress, click on the blue window icon. The installation process is fast or slow depending on your home Internet speed. After downloading the Windows 10 19H2 Update, the installation process takes about 30 minutes. Finish the Update process will restart the machine to complete.
If you change your mind, You can choose Cancel option to cancel Update and can do it later. The upgrade with Update Assistant will keep your current files, apps and settings.
Download ISO Windows 10 19H2 from Microsoft
If you want to download the file ISO Windows 10 19H2 To install it for another computer, use Media Creation Tool. This is also a genuine Microsoft tool to help you Download the original Windows 10 ISO. You can use the ISO file to extract it on a USB and install it on another computer or install it on a virtual machine. When installing Windows from this ISO file, your version will be Windows 10 19H2 and no further installation is required.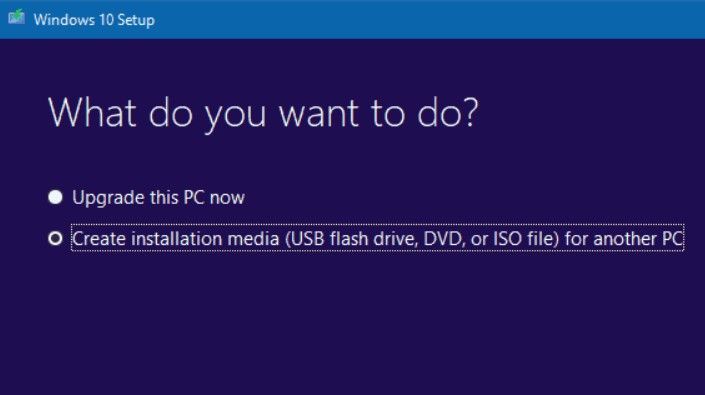 You can also use Media Creation Tool to Update Windows 10 19H2 manually by selecting Upgrade this PC now.
Some notes when updating Windows 10 19H2
Windows Sandbox is considered the most outstanding feature of Windows 10 19H2. Like a virtual machine, you can test software, viruses … without fear of real data being affected. This is also known as a test environment on Windows. A special feature is that Windows Sandbox can connect to the Internet, connecting to software on real machines. Only thing is that the applications on the Sandbox will be wiped clean when the machine is restarted. Can see how enable Windows Sandbox previously introduced by AnonyViet.
If you are a normal user, do not like to explore, you should wait for the official Update from Microsoft. Version 19H2 is still in the allocation phase to old devices. Computers that have been updated automatically ensure greater compatibility.