Have you ever wanted to know? how to turn a still image into a 3D animation from photos of loved ones, celebrities or favorite cartoon characters to make them come alive and closer? If so, then you've come to the right place. Let's AnonyViet Discover how to "breathe" 2D photos more vividly through the following article!
Join the channel

Telegram

belong to

AnonyViet

???? Link ????
What is MyHeritage's Deep Nostalgia feature?
Deep Nostalgia is a unique feature licensed by MyHeritage from D-ID – a company specializing in video rendering using deep learning.
Deep learning is an area of ​​artificial intelligence that allows computers to learn from data and perform complex tasks. Using deep learning, Deep Nostalgia can analyze faces in still images and apply appropriate movements and expressions to create realistic and vivid short videos.
The Deep Nostalgia feature has gained a lot of attention on the internet and has been used for implementation how to turn a still image into a 3D animation, activate millions of user photos. Many people have felt moved when they see the face of a deceased loved one or deceased celebrity being animated.
Many others were happy to see their favorite cartoon characters in motion. This feature not only brings joy to users, but also helps them connect with the past and experience family history vividly.
How to turn a still image into a 3D animation
Step 1: You visit the page My Heritage
Step 2: Select "Upload photo" > Select image. Wait a few minutes for the website to load the image.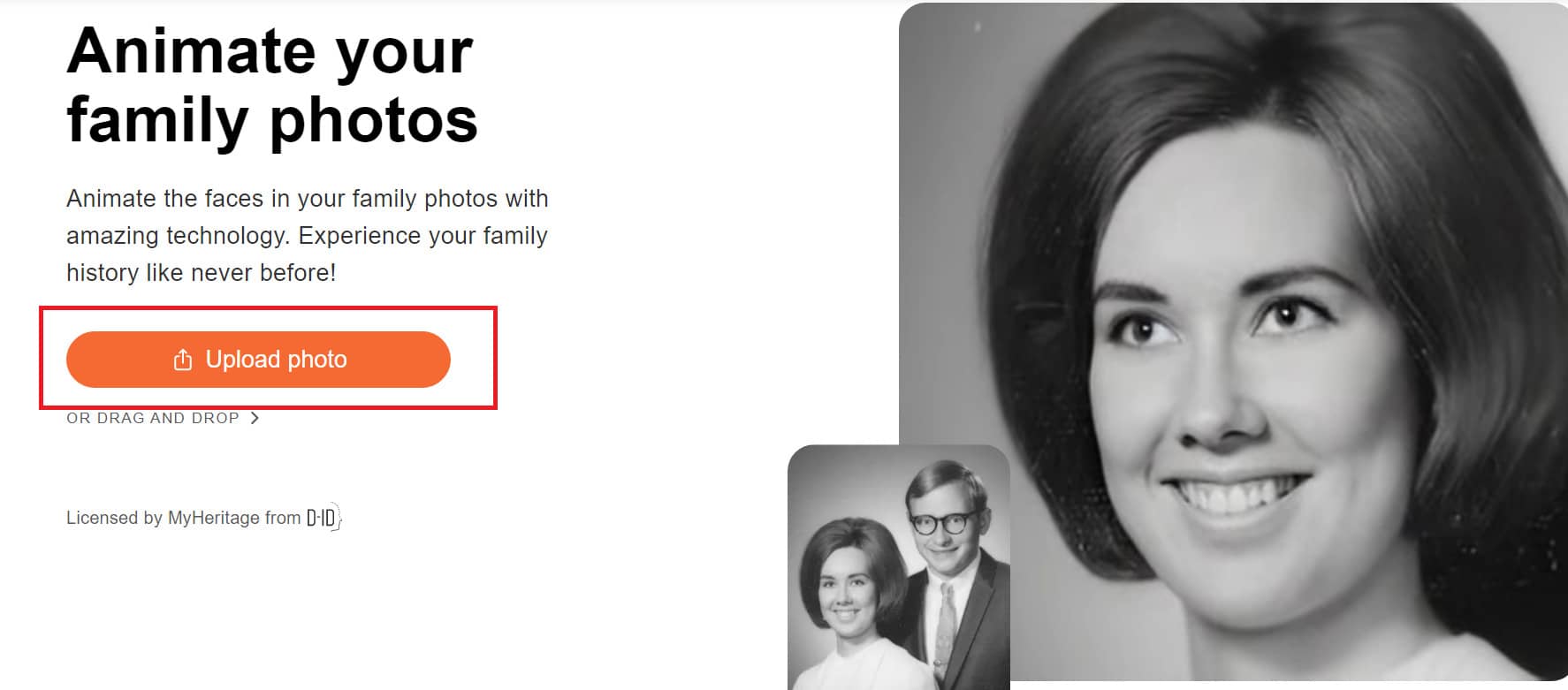 Choose to be able to choose photos of relatives, friends, shirt characters, celebrities, etc. or even
Step 3: Once done, you can click "Download video" to download it to your computer.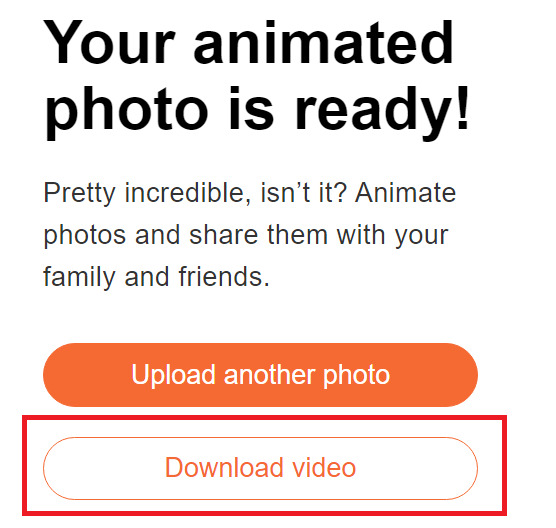 Finished video you can refer to here:
Epilogue
So with just a few simple steps, with My Heritage, you can know how to turn a still image into a 3D animation more vivid, can move, roll the eyes like real. Wish you successful application and have many impressive photos!