How to summarize videos on Youtube with AI is a necessary trick for those who do not have time to watch all the long videos and still want to know the main content in that video. Especially if you want to make Video Review movies, you can use AI to summarize the entire episode with only a few minutes left. So how to do it, follow AnonyViet through the article below!
Join the channel

Telegram

belong to

AnonyViet

???? Link ????
Benefits of summarizing videos on Youtube
Summary of the above video Youtube is a useful trick for those who want to capture the main content of a video without having to watch the entire video with many benefits such as:
Save time and bandwidth when watching videos
Helps you understand the main idea and important details of the video
Help you study and research more effectively from educational videos, science, news, …
Make it possible to share and communicate video content to others in a concise and clear way.
How to summarize videos on Youtube with AI
To summarize a video on Youtube, you can do the following steps:
Step 1: Find a video you want to summarize on Youtube
Step 2: Copy the URL of that video
Step 3: Paste that URL into the AI ​​web The following > Click "Submit"
This is a free and easy to use website that allows you to summarize any video on Youtube using AI technology.
You will then receive a brief and concise summary of the video, including key points and important details.
To display the results in Vietnamese, do the following:
Step 1: Right click and select "Translate to English"
Step 2: Click on the Translate icon > Select the language as "Vietnamese" > Select "Translate"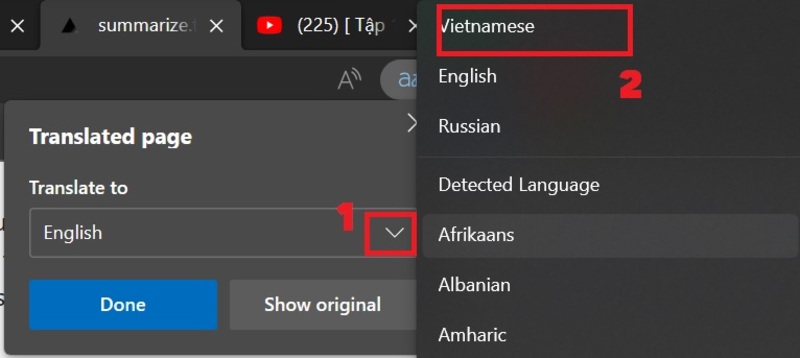 At this time, the content will be displayed in easy to understand Vietnamese
Epilogue
In short, how to summarize videos on Youtube using AI is a convenient and effective method to save you time and enhance your video viewing experience. You can use this tool to make movie summaries or review movies posted on Youtube to earn extra income. Good luck with your application!