Office 365 is a Microsoft product that can be used both Online and Offine. Previously, AnonyViet had guided you register for Office 365 by email Edubut if you do not have Edu mail, you can register for Office 365 Education for free according to #HQCNTH's tutorial.
Join the channel

Telegram

belong to

AnonyViet

? Link ?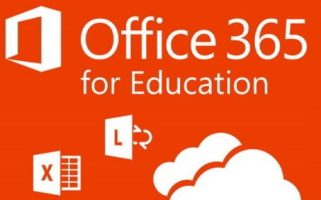 How to sign up for a free Office 365 Education account
This way you will activate Office 365 ProPlus for 10 computers + 5TB OneDrive
STEP 1: Access the following link and create any username. You can create a username of your choice). Click the box "Set".
STEP 2: Keep the current tab, open a new tab and go to the account registration page education office by Microsoft.
Fill in the email you just created in the above step, the mail has the form: [email protected]
Attention when entering mail the part after @ is stu.mao.office.gy NOT chacuoi.net or 027168.com
STEP 3: Select I'm Student. Enter the name and password you want to create.
Refresh the email created in Step 1 to receive the confirmation code from Microsoft. Enter the confirmation code to sign up for Office 365 Education. (This step may take only a few seconds or 5-15 minutes to receive the code. Please be patient)
STEP 4: After successful registration, you proceed to verify your email address and personal number to be able to secure your account. (After confirming the data the tab is open).
STEP 5: Continue to log in to the following address and click join the group Nruan.com
STEP 6: After joining the group successfully, go back to the open tab in Step 4 and log out of the registered Office 365 account.
Attention: After logging out, close all open tabs.
STEP 7: Visit the following link to log in to your Office 365 account just signed out.
Access the link: https://portal.office.com
User: [email protected]
Password: (created in step 3)
Go to: My Account -> Sign Up. If you see this line, congratulations, you have successfully signed up for Office 365 ProPlus + 5TB OneDrive for free. If not, proceed to redo from step 5:
Office 365 A1 Plus for students
Latest Office version for desktop
To use Office 365 fluently, you should read the article Latest Microsoft Office 365 User Guide
Note when signing up for Office 365 Edu
ATTENTION YOU SHOULD ONLY OFFICE 365 FREE EDUCATION FROM 1-2 ACCOUNTS YOU SHOULD NOT USE OVER SIGNUP. BECAUSE IF ADMIN FINDES YOU Abusing YOU WILL BE LOCKED AT ANY TIME SO SHOULD BE RESPECTED THE SHAREHOLDERS. PLEASE DON'T TRADE THIS ACCOUNT BECAUSE IT IS ILLEGAL AND AGAINST THE WISHES OF THE SHAREHOLDERS.
© Michael Mao
SOURCE #HQCNTHE