Students and students must be preparing now because Tet is coming very close, right? For students from the province or for students studying away from home, making money must be very difficult, right? Me too and indeed, I use some money making tools like Honeygain and some other apps to make money but I have never had to worry about 4G money or phone money because I have Toss. And today, I will show you how to hack this software to make money for free!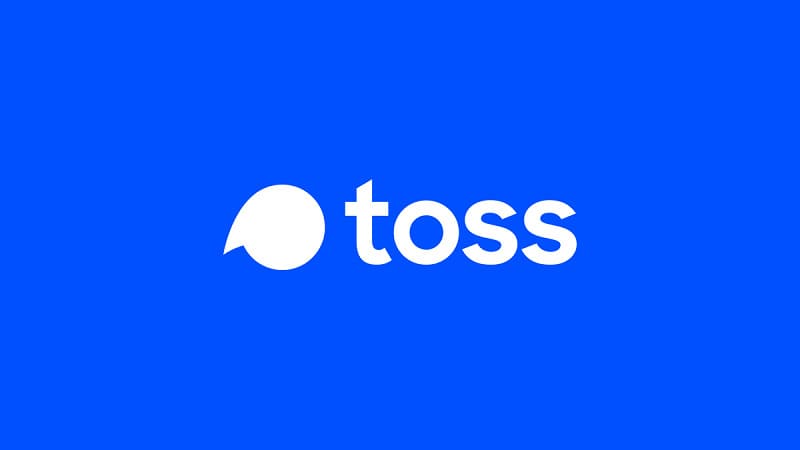 Toss – the app to earn money by walking
Toss is an application developed and researched in Korea with more than 20 million daily uses. The application is designed to be used on Android and iOS phones, allowing users to earn money through daily walking. This application makes it possible for us to both make money and improve our health as well as create exercise habits for everyone.
Toss now supports making money through you moving on vehicles such as motorbikes or cars. In addition, the application is also integrated with many attractive features and attractive gifts, not only bringing profits to the developer but also bringing benefits along with the health of the user.
The benefits of Toss bring
Maintain user's health
Increase walking frequency – make it a habit for everyone
Make friends
Form a walking group – increase solidarity
Make money through the app
Is Toss a scam?
Surely this is a question that many people wonder, as mentioned above, Toss is a very famous application with more than 20 million people trusting and using it in Korea. In Vietnam, the application is linked with CIMB bank and expands many other payment methods to facilitate users.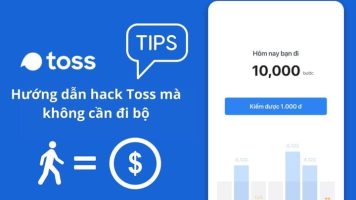 Although the amount of money making money from walking of the application is not too high, in return it motivates you to regularly exercise as well as link with other users to walk together.
I've tried it out and also made a few withdrawals and I would like to confirm that Toss is not a scam!
How to make money from Toss?
Every 20 steps you will get 1 VND.
When you walk 200 steps, you will receive 10 VND.
The maximum step per day that Toss pays you is 10000 steps or equivalent to 250 VND a day
In 1 month you walk evenly and fully you can earn 250 x 30 = 7500d (which is an amount just enough to use to call students)
How to withdraw money from Toss
Currently, the app has 2 methods for you to withdraw money from your account
Transfer money to CIMB . card
Phone recharge card
Guide to Hack Toss Fastest
For those of you who do not have toss on your device, you can click here to download the app. All you need to do next is enter your phone number into the app. At the same time, when you use Anonyviet's link, you will immediately receive 7000 VND!
Explain how to hack Toss: Because Toss uses Google fitness as a counter, we can use a 3rd software to change the number in Google Fitness and the software we will use is Step me
Step 1: Download software step me here
Step 2: Turn off the Toss application and go to the Step Me application (note that if you do not turn it off, Step Me may not work)
Step 3: Drag the slider at the top to the top and tap the running figure in the lower-right corner of the screen. Then just go to Toss to receive the gift right away.
Note: You should do it at least after 1am to avoid Toss detecting and not adding money!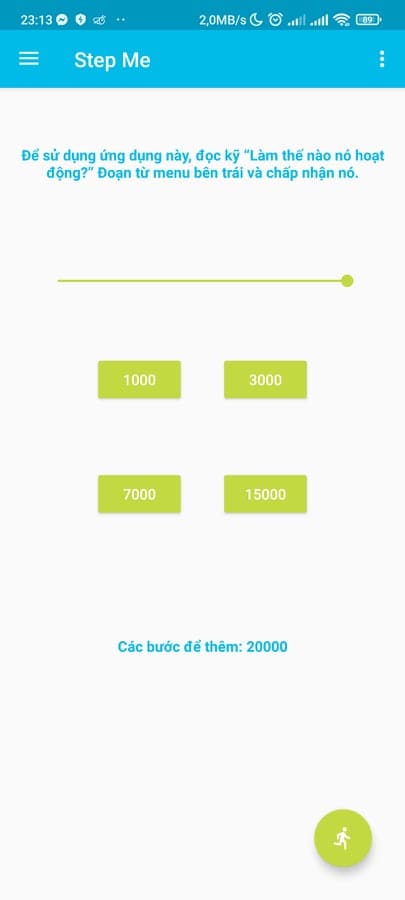 You want to earn more money? See more: Instructions to automatically receive Lucky Pot Honeygain