Incognito mode (Incognito) is a feature of Chrome that helps you browse & surf the web anonymously without saving history & cookies. All will be deleted when you close the incognito window. If you are a person who often has to use this mode to not be noticed by others. Especially, you guys often watch xxx :)). By default, Extensions will not work in incognito mode. Today's Post, AnonyViet This tutorial will show you how to install extensions in Chrome's incognito mode. You can refer and apply right now!
Join the channel

Telegram

belong to

AnonyViet

? Link ?
How to install extensions on Chrome's incognito mode
Firstly, you open the extension manager by clicking on the 3 dots on the top right of Chrome. Select Công cụ khác => Tiện ích mở rộng. Or can access directly here.
Step 2: Here, you select the utility to install and click detail.
Step 3: Activate the widget by turning on Allow in incognito mode.

Nowwhen accessing incognito mode, you will see an additional utility in the toolbar.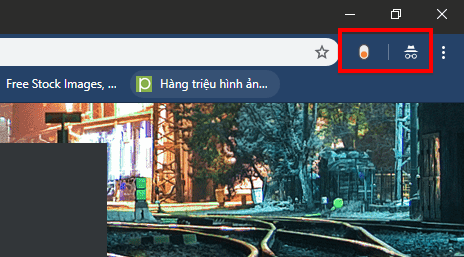 This is a very useful trick for anyone who wants to use extensions. Even on convenient anonymous browsing.
Summary of the article
By default chrome's incognito mode will not be able to add extensions to use. But if you want it to be both anonymous and ad-free using extra extentions (AdBlock). Then you need to enable this extension in Incognito Mode.
However, everything has two sides to it. When you enable the extension in incognito mode, your history will be recorded. Therefore, if you are on a secret mission. Please limit enabling extensions in incognito mode!
N1412.