If you often use the computer, Dark Mode will be better for the eyes. Today Vietnamese Anony will guide you how to install Dark Mode interface for Windows 10
Join the channel

Telegram

belong to

AnonyViet

? Link ?
Step 1: Right click select Personalize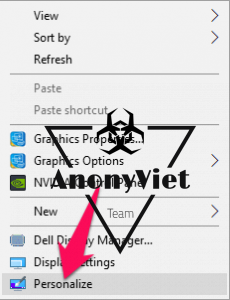 Step 2: You choose the color, check the Dark section. At this time, the interface will turn black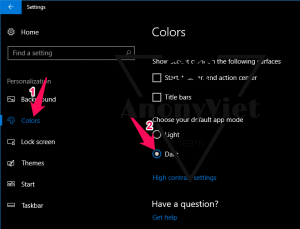 (Note: If you want to switch back, just tick the light section again)
In the color section, you choose in the choose your color section. Here there are many types of colors for you to choose from, if you want a different color, choose Custom Color to choose the color you want.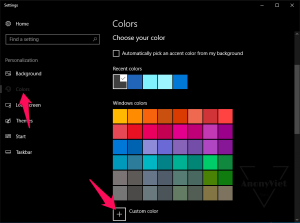 Step 1: In the color section, select High contact settings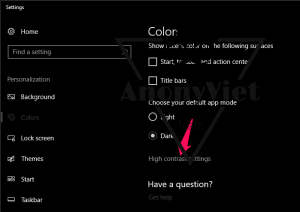 Step 2: Choose High Contrast Black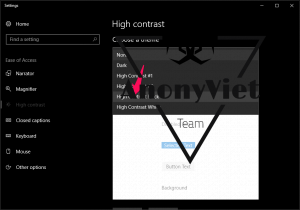 Step 3: Select Apply -> Save to save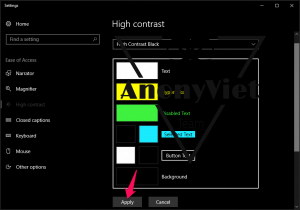 Step 1: Select the 3 dots in the right corner, select settings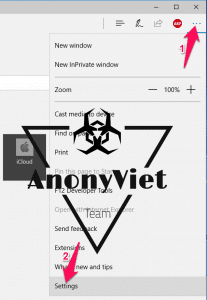 In the Choose a theme section, select Dark. Then the browser will automatically turn black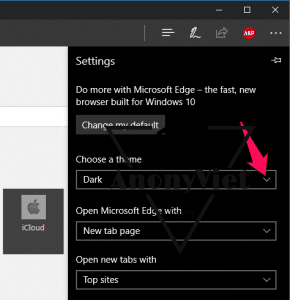 (Note: If you want to convert back, just select the light part again)