Instructions to Increase View Like Subscribe for Youtube Channel
Join the channel

Telegram

belong to

AnonyViet

? Link ?
Everyone knows what Youtube is
YouTube is a social network dedicated to video. The largest video sharing site in the world. Normally, if you want to watch a video, people often invite each other to youtube to watch it. The site allows users to rate and add to favorites. Or report and comment on the video.
You can also have your own channel for free with just a few buttons. You also get paid if you put ads on videos and have large views. There's even a Stream feature specifically for streamers who can stream videos directly. Streamers have a very high income from youtube and this job is also very HOT in Vietnam.
AnonyViet I will show you how to increase interaction for newly opened channels.
Sharing tips to increase views like and subscribe to Youtube channel.
Steps to take:
Please say before that is the tip I share for your reference. It's not mandatory for you to follow, so please don't say harsh words.
First and also the most important part. That is, you must own a Youtube channel with at least 1 Video or more.
After you have a Youtube account, you proceed to the page YTMonster then create an account there.
Once you have created an account, then Login there.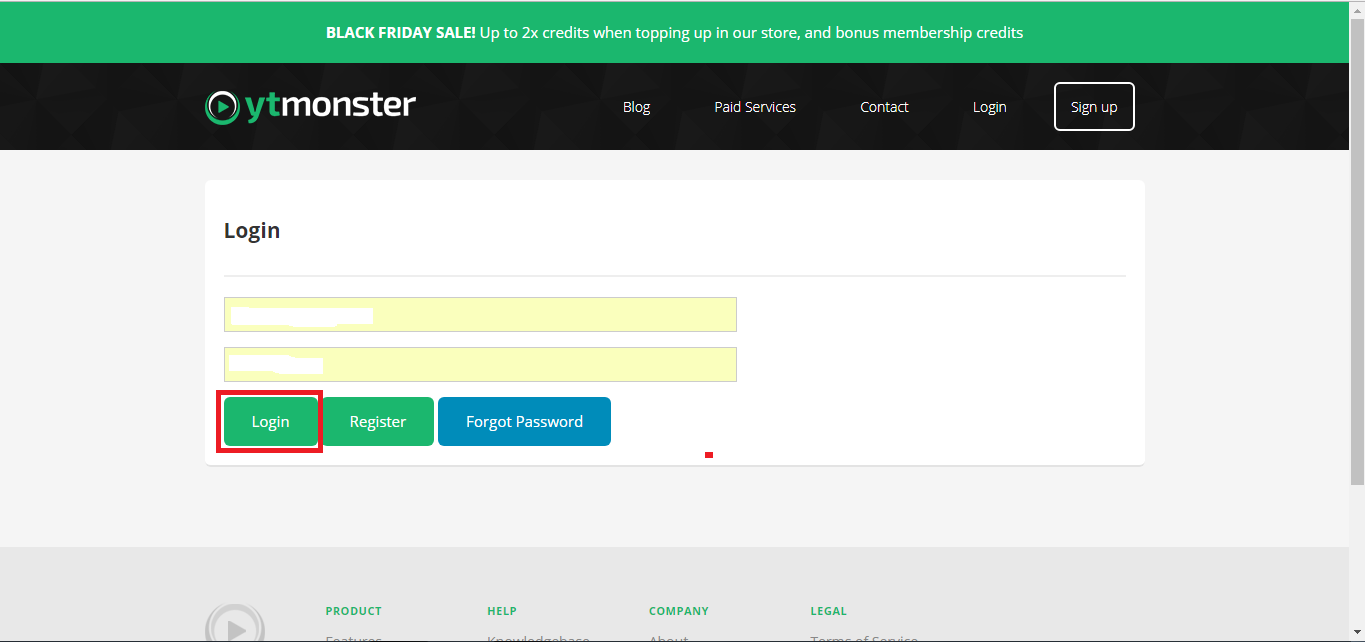 After logging in, a Cpanel page will appear. What you need to do now is to link your Youtube account with Ytmonster Please.
To do this you can see the Settings in the right corner. Then double click on it.
Then you scroll down to find the section Link Youtube Account. Clicking on it will redirect the link to Google. You select the account you want to link and then select OK.
When the link is successful, go to Cpanel and find the Client section on the toolbar.
Then you choose Open Beta and watch all 25 videos they require. You will have 500 Credits bonus when you watch all those videos.
Then you go to the CampPaigns. Select the system you need to increase. (View, Like, Subscribe, Comment).

Once you've made your selection, double-click the section New CampPaigns.
There will be 3 main types here
View does the following:
Subscribe, do as shown below.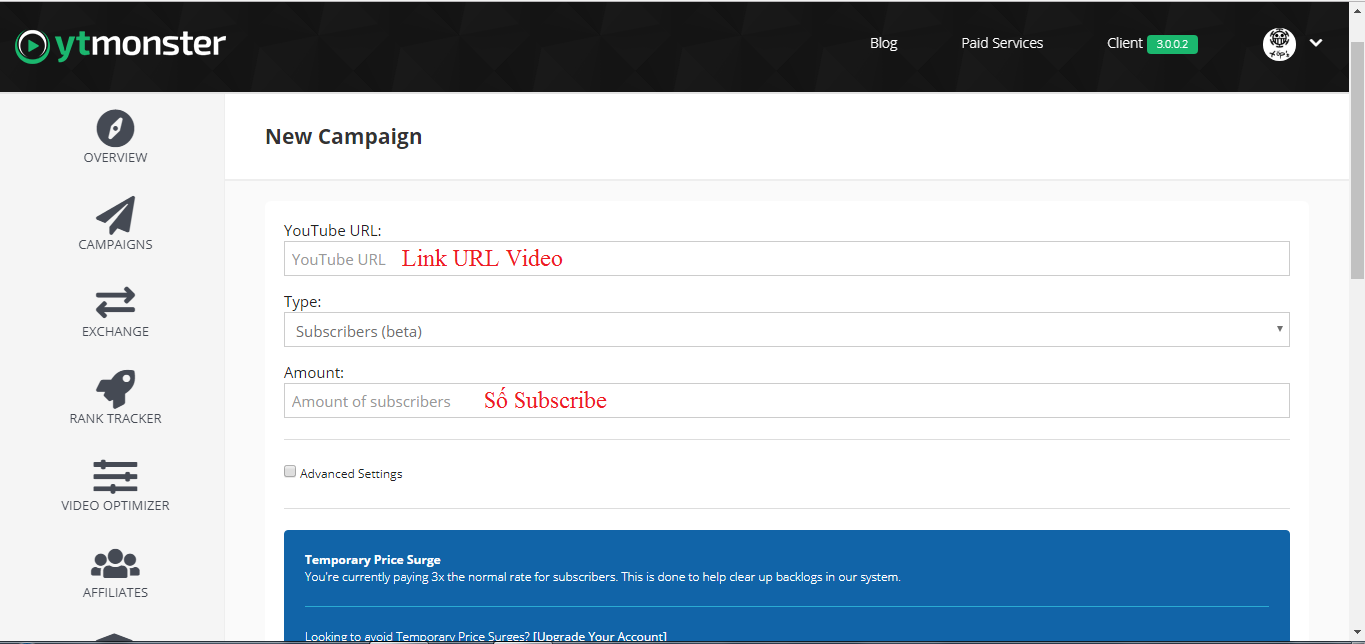 If you like, then continue to follow me as below.
As for Comments, you must be a Vip Member.
Then Click Submit and you're done. Wait for the view to increase, this is a small tip for newly created youtube channels that want to get interaction. Hope this article will be useful to you. Thank you very much.
Like Fanpage to watch more interesting videos and tutorials.
Good luck
TMQ.