Audacity is one of the best and lightest audio recording and editing software available today. Today I will show you how to separate lyrics from songs to get beats using Audacity software.
Join the channel

Telegram

belong to

AnonyViet

? Link ?
First, you can download and install the software at the link below.
Please skip the ad to support me!
Download and install normally like other software. After installing, open the software and you will see the interface as follows:
Instructions for separating beats with Audacity
To start getting the beat, download the song you want to extract the beat in by default (with the .mp3 extension).
Then to Add music files to the software.
Continue to select: File => Import => Audio (default shortcut Ctrl + Shirt + I ).
Then you find the path to the music file you want to split, select the music and click Open.
You wait a moment for the software to get the music in.
After we have added the music we want to split into the software, next we will proceed to separate the music.
To separate the lyrics to get the beat, select Effect and drag the black arrow down. Until the Vocal Remover line appeared. Usually it will be near the bottom so you just scroll down to see it !!
You select the item Vocal Remover.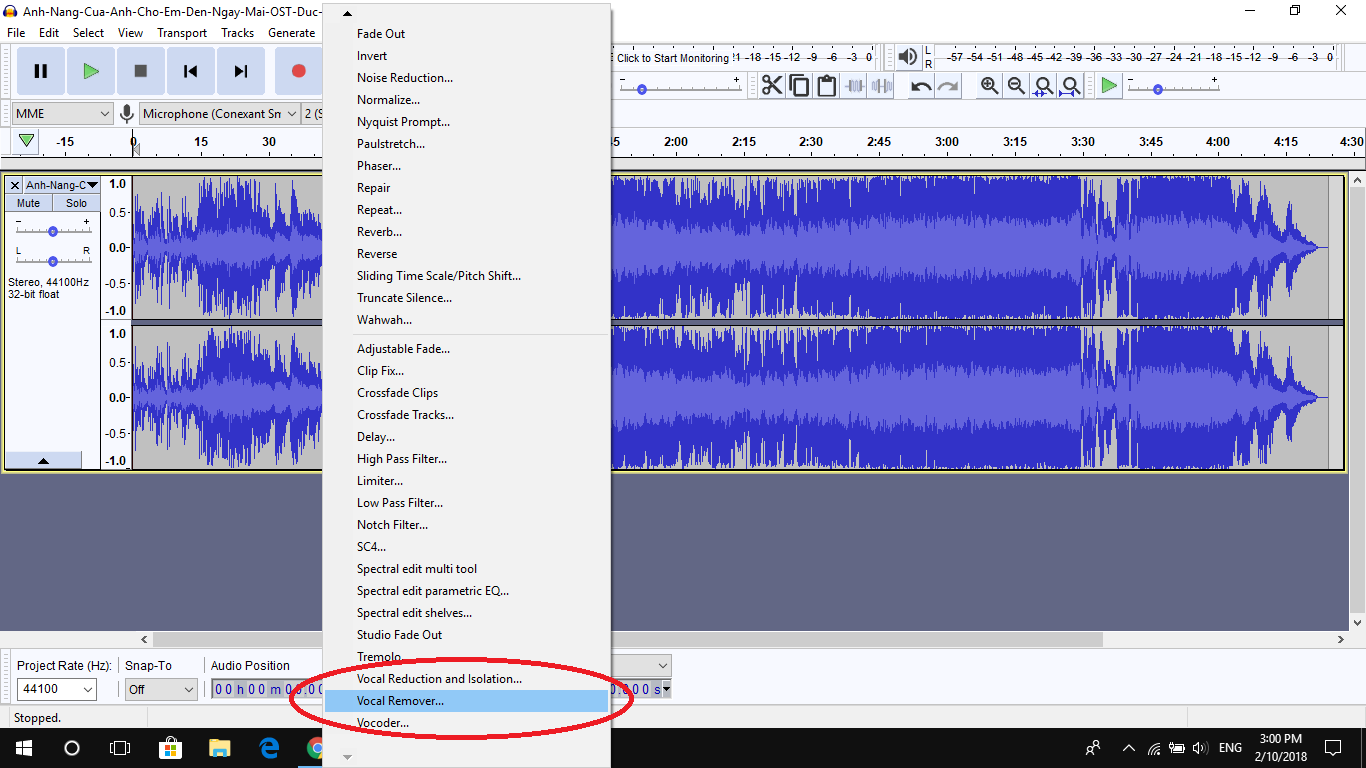 Here the software asks us to press Ctrl + A to copy the entire sound first. Please press Ok and then press Ctrl + A. Then you select again Effect => Vocal Remover is to be.
After clicking Vocal Remover, a window will appear, leave the parameters as they are and click Ok.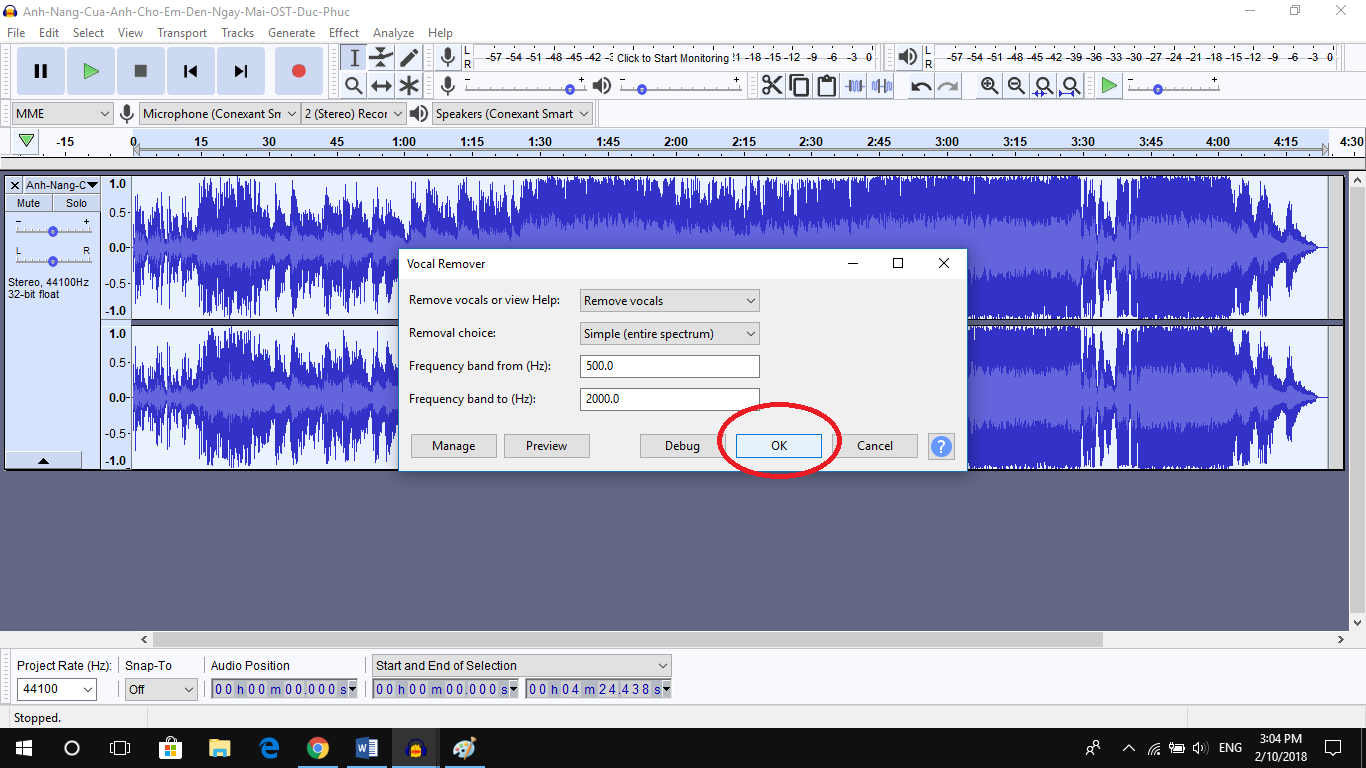 You wait for the software to process, it will be very soon…
So the separation of lyrics to get the beat has been completed, it's simple, isn't it?
Publish beat split music files
To export the audio file you just split, please click File -> Export -> Export as MP3 to immediately save the music file with the MP3 extension.
For more details, please click File -> Export -> Export Audio… The default keyboard shortcut is Ctrl + Shift + E Please !
Here you can choose the quality, audio format, audio extension you want to output. When you are done with the selection, click Save to save the music file. Finally, click Ok.
Now, we wait for the software to export (export) the beat-separated music file successfully. That's the end of the process of separating the beat from a song with lyrics. It's simple, right ?
Like Fanpage or follow website for quick updates of good articles.
Thank you for supporting anonyviet
Lmint