In an era where everyone in the family uses AI like this, you should also take advantage of the power of AI. If you are still creating Powerpoint presentations manually, you will soon be out of date. Because now, AI can even create presentations for you. So in this article, I will show you how to create Powerpoint presentations using AI.
Join the channel

Telegram

belong to

AnonyViet

? Link ?
What is Tom?
Tome helps you create AI Powerpoint presentations with pages of compelling content in seconds by using DALL·E 2 to create exciting images and content that turn your ideas into reality.
Easily share designs, add 3D images, crop videos, or embed content directly from the web to make your content more engaging.
You just need to find ideas and Tome will take care of the rest. Create, drag and drop, responsive pages and themes with one click, you don't need to waste time aligning content or tweaking colors.
Plus, Tome is directly integrated with your favorite tools like Figma.
How to create Powerpoint presentations with AI
Step 1: First, you go to Tome's website here. Then press "Get Tome for free".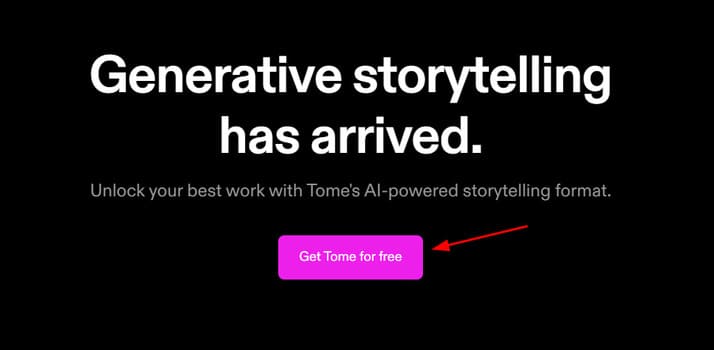 Step 2: You can use a Google account or sign up for a new account.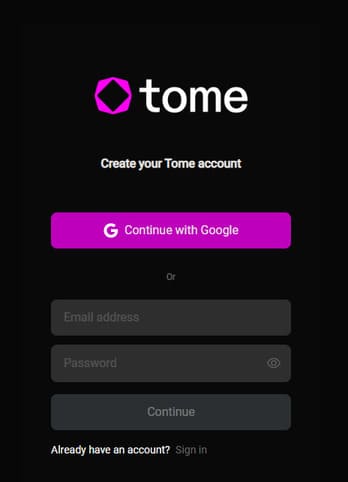 Step 3: Next, you need to give your name and choose your location.
Step 4: Name your workspace.
Step 5: You look in the top right corner and select "Create".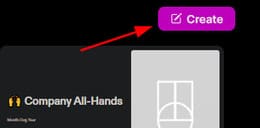 Step 6: You enter your ideas in the box below and press Enter.

So that's it then. You just need to wait a few seconds to have a 10-page Powerpoint presentation for yourself.
If you want to share your Powerpoint post with everyone, just press Share and choose "Copy link" Please.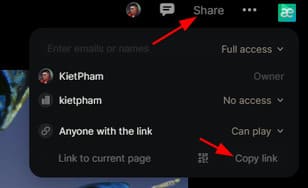 The more AI tools we have, the better off we are. You should not reject AI but learn how to use it. AI can only replace those who don't know how to take advantage of it. In addition, you can also see how to create a ChatGPT account here.