Create Avartar AI on Zalo is a recently launched feature that allows you to create an AI face to your liking. You can customize many elements such as hairstyle, eye color, skin tone and other details to create a unique and personal avatar. You don't need to edit photos or use any complicated software, just use this feature on Zalo and you will get a perfect AI Avatar for yourself.
Join the channel

Telegram

belong to

AnonyViet

👉 Link 👈
What is Zalo's Avartar AI creation feature?
This feature allows you to create virtual avatars that are unique and reflect yourself based on your facial image and personal characteristics. You don't need to use conventional images but can express your personal style in a more novel way.
Creating AI avatar images is a technology trend that many people are interested in and responding to. This feature uses the power of AI to transform and customize your images to create as many different results as you want.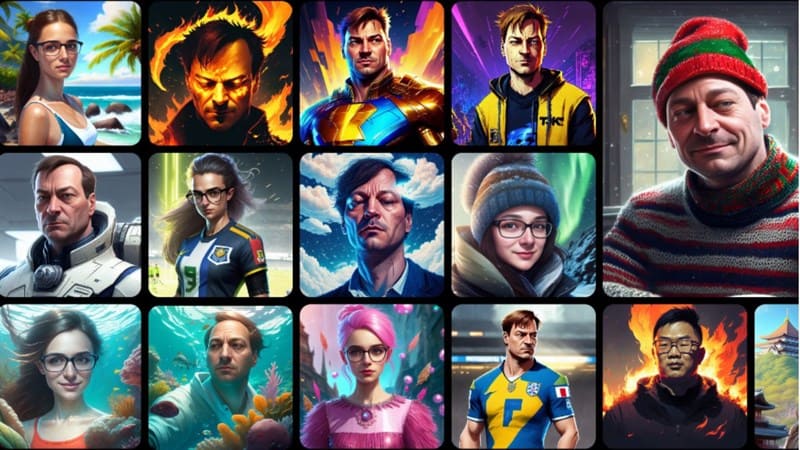 How to create AI Avatar on Zalo
To create an AI avatar on Zalo, you just need to follow these steps:
Step 1: Open the application Zalo and make sure you have updated to the latest version.
Step 2: Tap the Personal icon in the lower right corner of the screen.
Step 3: Click on your avatar on Zalo.
Step 4: Select 'Create photos with Zalo AI'.
Step 5: You will need to choose an existing image or take a new image as the material for this process.
Step 6: The application will ask you to enter some information such as age and gender to be able to generate the most accurate results.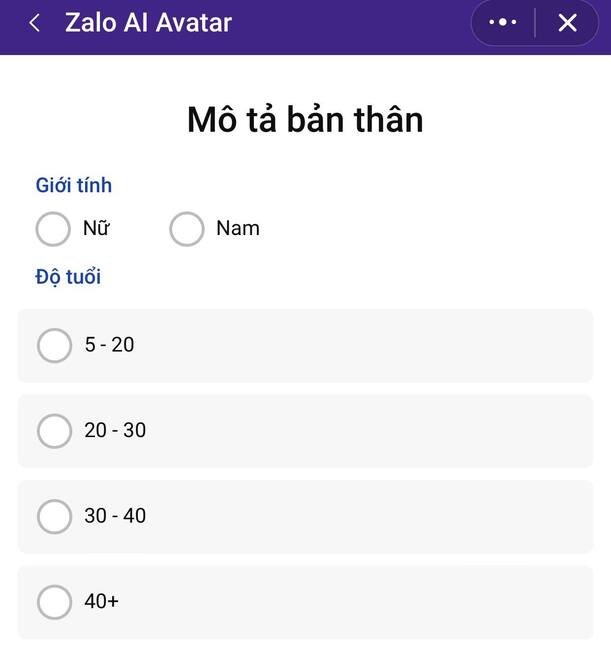 Step 7: Choose a photo style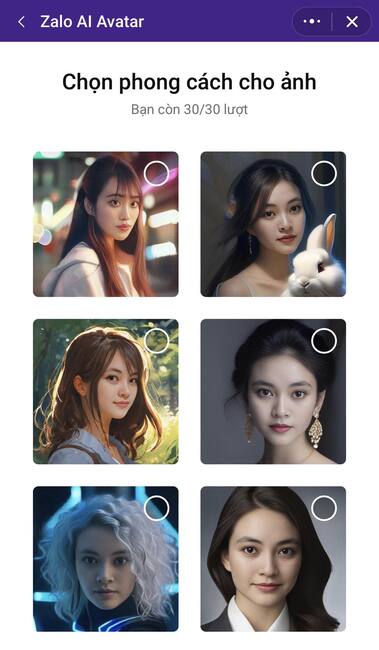 Once completed, you will get an AI avatar stored in the Zalo application. You can use it as your profile picture or share it with friends and relatives.
Benefits of creating AI avatars on Zalo
Creating AI avatars on Zalo brings many benefits to users, such as:
Add creativity and personality to your profile.
Express your style and taste through unique and different images.
Create fun and excitement when chatting and communicating with others.
Don't worry about personal information being revealed or images being copied when using AI avatars.
Epilogue
Create an AI avatar on Zalo is a fun and creative way for you to have a beautiful and unique avatar on Zalo. You can create an AI face according to your preferences, or experiment with different hairstyles and faces to see the results. Try it now and enjoy the fun things this feature brings!