Create songs with lyrics using AI is one of the interesting and creative apps that you should try. You can create completely new songs with melody, genre, lyrics as you like without professional composing skills. Specifically what that tool is, let's find out through the following article!
Join the channel

Telegram

belong to

AnonyViet

???? Link ????
How to create songs with lyrics using AI
Step 1: First, you access the tool WHO Text To Song of VoiceMod application follow the link HERE
Step 2: You choose the music genre, melody style you like, can be:
EDM
Pop
Classical
Urban
Christmas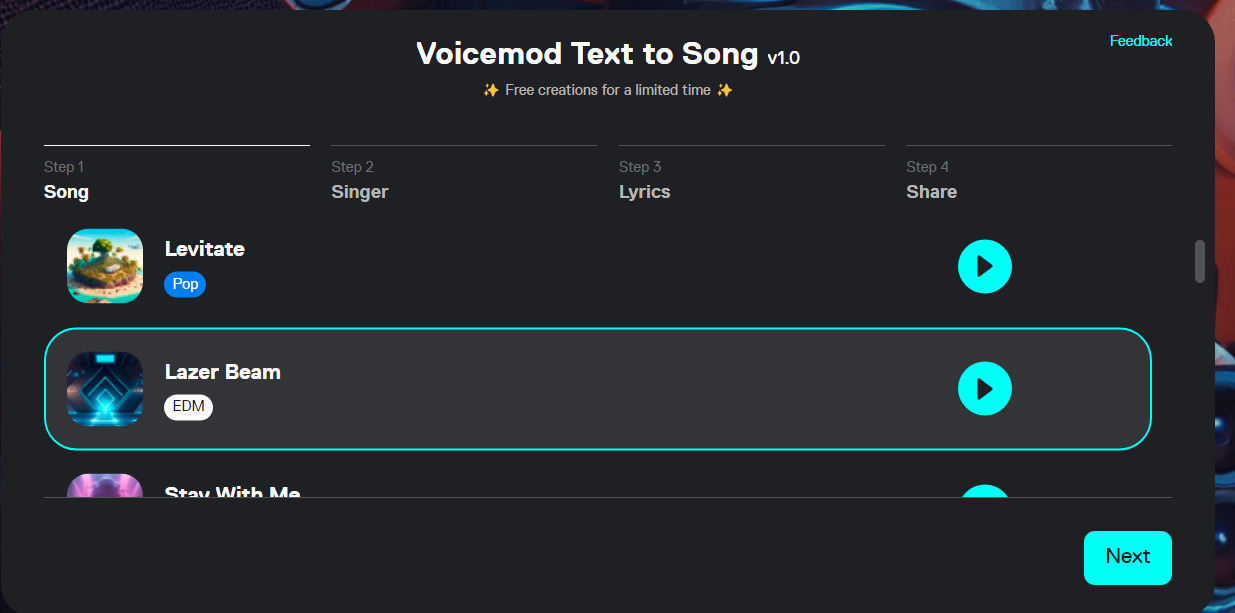 You can click on the triangle icon to listen to it. If you like one, then click on it, then click "Next" to go to the next step.
Step 3: Select the "singer" who will perform his song. The system has quite a lot of male and female voice tones available for you to choose from.
After choosing the desired voice color, click "Next" to continue.
Step 4: Add lyrics to the song. You can completely compose the lyrics yourself or copy in another song. Here I will add the lyrics of the song "Little Star".
Note that the application only allows to fill in a limited number of words, so be careful not to fill in too much! If the number of words is exceeded, the color bar below will show red.
Scroll down, you can name the song, the singer's name, very interesting right!
Finally, click "Create Song", wait a few minutes for the tool to output the complete song.
Step 5: After you finish listening to the song, you have the following options:
Edit Lyrics: Edit the lyrics
New song: Create a new song
Add to Tuna: Save to the "My Sounds" list. You access your personal avatar > "My Sounds", the saved songs will appear here, allowing you to listen to or edit as you like.
Download: Download to your computer.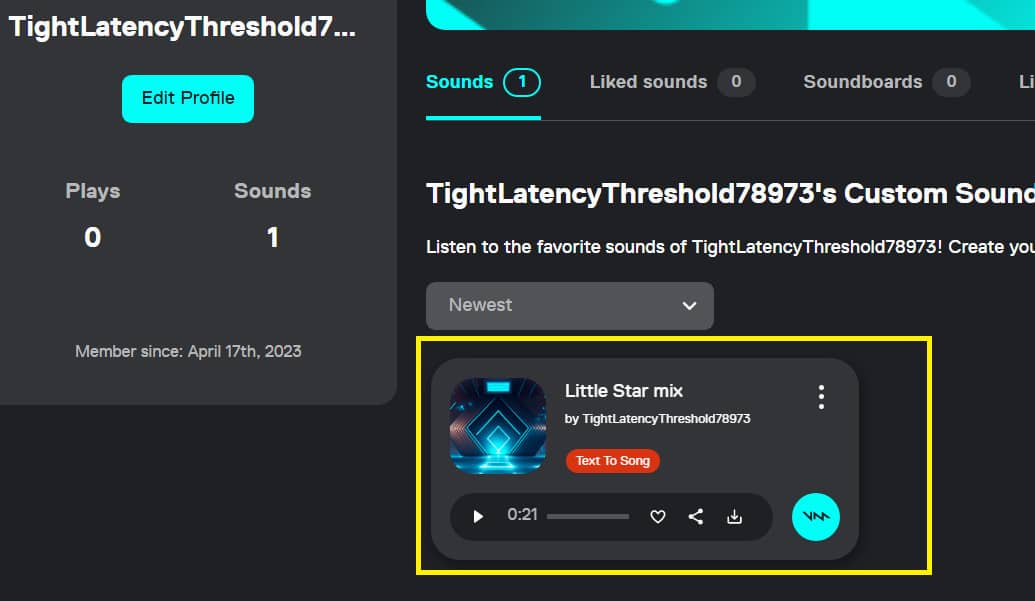 Epilogue
So with just a few simple steps, you can create songs with lyrics using AI very funny and funny. Perhaps the only drawback of the application is the length of the song created is quite short. But in general, this is still a great entertainment tool for those who love music. Good luck with your application!