You have an image full of letters, and you want to get the text content in the image to copy into text, instead of sitting and retyping every word in the image, why not use the available tools?
Join the channel

Telegram

belong to

AnonyViet

? Link ?
In the past, to find a way to convert written content in images into text content, almost no software could support it, especially support for Vietnamese, but with today's science and technology, computers have make this very simple. AnonyViet will guide you in many ways below
Use NEWOCR to convert images to text
In my opinion this is the simplest way
With Newocre you are supported most languages ​​in the world, just upload images with text content, after a few seconds Newocre will automatically extract the content of the written word for you, however for Vietnamese, there will be a number of characters without accents, but only a few, not very significant.
Step 1: Upload images with content to extract
Remember to choose the language English if you need to get the content Vietnamese
Step 2: Click the button Upload + OCR
Step 3: After 3-5 seconds, you drag the mouse down and you will see the extracted text displayed below
Now just Copy to Word file and edit freely
Use Google Doc to convert images to text
Well, when it comes to artificial intelligence, we can't talk about our brother Google, with Google's online Office suite, you can use Google Doc in Drive to convert image to text At a glance, especially Google Doc supports Vietnamese very well, from spelling to grammar. So I think this is the best solution
Step 1: You have to have Google account and access to Google Drive to upload the image file that needs to be converted to text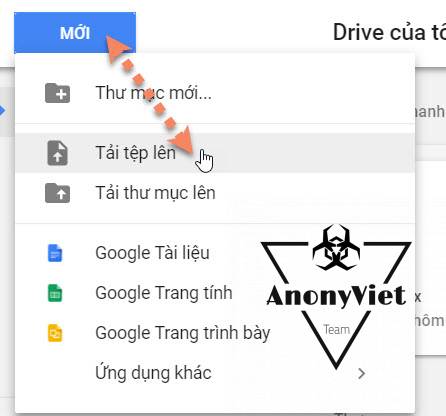 Step 2: You find the image file just Uploaded to Google Drive, then right click select Open with(Open with)–> Google Docs (Google Docs)
And after seconds when the image is opened with Google Docs, the text content in the image will be displayed below, you can customize to edit the text content and then copy it outside for work.
Using iOS, Android and Windows 10 App
If you use your phone, to take a picture, and want to use that phone to convert the newly taken image into text content, the App still supports it, this is the Microsoft owner's App called Office Lensof course all free.
This is also the App available in the Store of Windows 10, you can install it on your computer for long-term use, the usage is similar to the instructions above.