In the digital age, the application of Machine Learning (Machine Learning) and AI (Artificial Intelligence) to software development is increasingly popular. Software developers seize the opportunity, building apps with a high degree of user personalization, enhancing user experience, and increasing user retention when apps are opened on their devices. .
Join the channel

Telegram

belong to

AnonyViet

? Link ?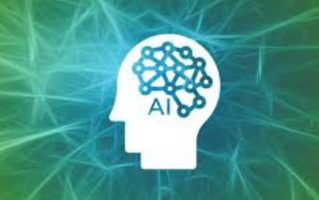 Voice recognition and suggestions
Mobile apps and web browsers are currently using Machine Learning algorithms to recognize speech and provide similar keyword suggestions. An example for applying machine learning in speech recognition and suggestion is the YouTube application with voice search feature.
Google's machine learning has analyzed the voice to make suggestions that match the keywords mentioned in the user's voice. Since then, user personalization has improved significantly, helping to increase users' application time on their personal electronic devices.
Identify interests and trends
AI can recognize user preferences using machine learning and natural language processing algorithms. Algorithms such as deep learning, general learning, and classification algorithms can be used to learn and predict user preferences based on user-supplied data (e.g. search history) , people you swipe right on dating apps like OmegleTinder).
Currently, online dating applications have very well applied machine learning and artificial intelligence to identify trends and user decisions to make suggestions with the highest compatibility. Ometv is one of those applications and is increasingly gaining the trust of users.
Fingerprint, face and code authentication
Currently, there are many digital and online banking applications that have applied machine learning technology to perform advanced authentication steps to protect users. Authentication of personal identities such as fingerprints, faces, and passwords is a type of AI authentication that can be analyzed and thereby, comprehensively protects users against any transaction.
Machine learning will learn each of your fingerprints or facial contours to determine if you are the owner of the bank account that is being logged into the device. From there, transactions will be defined as successful transactions or alerted to the email address or phone number that the user has previously registered with the bank when opening a trading account.