Get Godlike Burger game for free is a great opportunity for those who love cooking games and horror games. In this game, you will play the role of a chef, specializing in cooking the most delicious burgers in the universe. But what's your secret? That means you use your own customers as raw materials! You will have to run a restaurant, cook delicious burgers and kill a lot of alien creatures. But be careful – don't leave any witnesses!
Join the channel

Telegram

belong to

AnonyViet

👉 Link 👈
Overview of the game Godlike Burger
Godlike Burger is a space restaurant management simulation game with many funny and horror situations. You will play as the owner of a space burger joint and serve different alien species. However, you can also kill them to get meat as ingredients for bread. You will encounter many difficulties and problems during your business.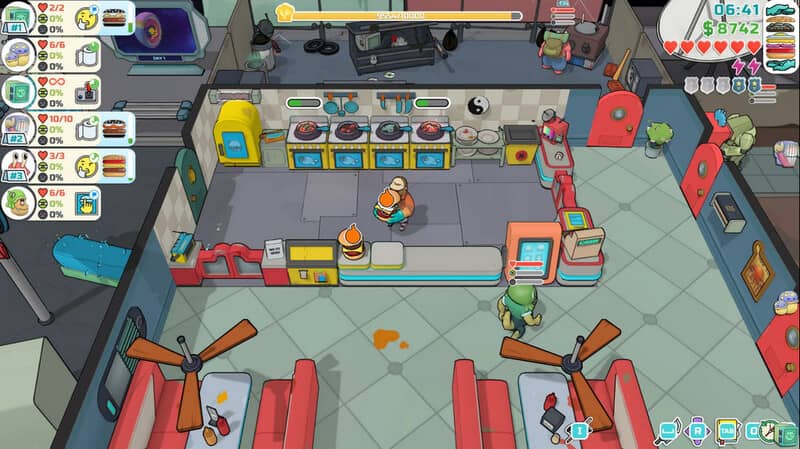 How to get free Godlike Burger game on Epic Games Store
Godlike Burger is the only game given away for free by the Epic Games Store this week. You can get the game for free from today until October 12, 2023.
You just need to have an Epic Games account and go to the link The following. Then, you click the "Get" button and the game will be added to your library.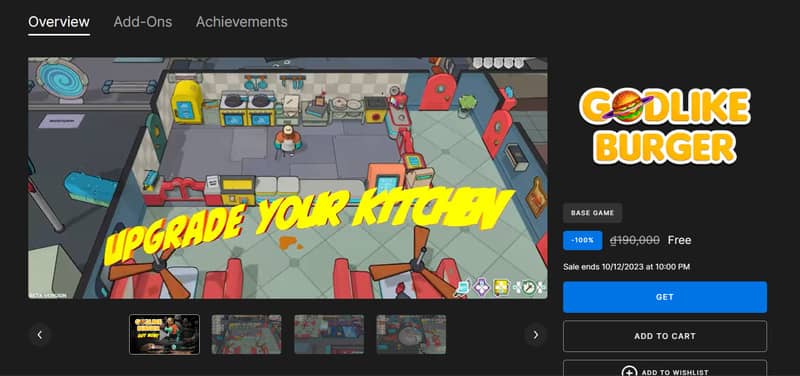 Godlike Burger game review
Godlike Burger is produced by Liquid Pug and published by Daedalic Entertainment. The game has simple but colorful 2D graphics and vivid sound. The game has addictive and attractive gameplay, making you unable to take your eyes off the screen. The game also has many humorous and satirical elements, making you laugh endlessly.
If you are a fan of the simulation game like Overcooked! 2, you should not miss Godlike Burger.
Epilogue
If you are a fan of cooking games and horror games, don't miss the opportunity Get Godlike Burger game for free on the Epic Games Store today. Wish you happy gaming!