Google just launched Emoji Kitchen, a feature that allows users to combine different emojis to create new and unique images. You can experiment with hundreds of different combinations, from laughter to tears to anger, from love to sadness, from surprise to fear. Emoji Kitchen is a fun and creative way to express your emotions and intentions in online conversations. Let's learn about this feature and how to use it in the following article with AnonyViet.
Join the channel

Telegram

belong to

AnonyViet

???? Link ????
What is Emoji Kitchen?
Emoji Kitchen is a feature that allows users to combine the two emoji and create unique and rich sticker versions. You can imagine Emoji Kitchen as a kitchen, where you can mix ingredients (emoji) to create new and attractive dishes (stickers).
Emoji Kitchen was first introduced by Google in February 2020, but was expanded to all devices via Google Search in September 2023. Currently, Emoji Kitchen supports more than 650 emojis with more than 20,000 possible combinations . You can use stickers from Emoji Kitchen to send to friends, family or colleagues via messaging apps or social networks that support emoji.
What's special about Emoji Kitchen?
A feature that helps users express their emotions in a more creative and personalized way, by creating new emoticons from existing emoticons. You can freely choose and combine emojis to your liking, to create stickers with unique or humorous meanings.
You can also use stickers from Emoji Kitchen to decorate your photos, videos or stories, to make them more lively and attractive.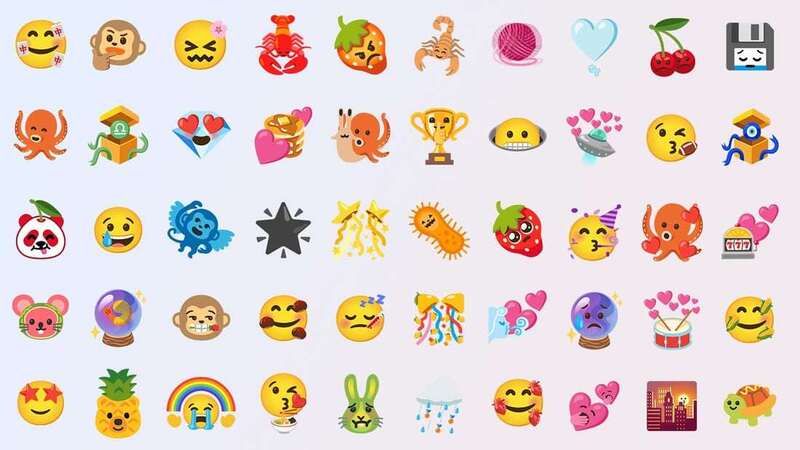 How to access and use Emoji Kitchen
To access and use Emoji Kitchen on your computer, simply follow these steps:
Step 1: Open Google on your computer > Enter the keyword "emoji kitchen" and press Enter. You will see an emoji menu appear at the top of the search results.
Step 2: Click on "Cooking"
Step 3: Select an emoji or enter two emojis in a row to see stickers created from Emoji Kitchen. If you enter two identical emojis, a "mirrored" version of that emoji will appear.
Step 4: Click the copy icon under the new emoji, the emoji will be copied to your computer's clipboard. You can paste it into any messaging app or social network you want.
Some interesting combination "recipes" that you can refer to:



Epilogue
Emoji Kitchen is a new and interesting feature of Google, giving users more options to express their emotions. You can use Emoji Kitchen to create unique and creative stickers that bring your personal touch. Try Emoji Kitchen today and share your emotions with friends, family or colleagues through adorable and funny stickers!