ZeptoLab Game Designer Challenge is a challenge created for those who want to become Game Designer. Currently, this test city has more than 38,000 participants. After completing the challenge, you can see if you are suitable for this position. Let's find out in this article.
Join the channel

Telegram

belong to

AnonyViet

???? Link ????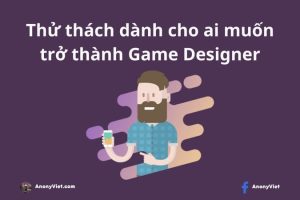 The challenge features the best questions from ZeptoLab Game Designer Challenge 2016 and takes about 20 minutes to complete. A total of 20 questions for you. Even if you haven't tried yet, you can't keep up with the latest content, but you can still test your skills.
ZeptoLab is a Spanish multinational game development studio famous for its game series Cut the Ropehas over 2 billion downloads since its release, and is playable on major platforms such as Android, iOS , Windows Phone, browsers, macOS, Nintendo DSi, and Nintendo 3DS.
Following the success of the Cut the Rope series, the company released CATS: Crash Arena Turbo Stars, King of Thieves and Bullet Echo, multiplayer mobile titles with over 500 million downloads to date. ZeptoLab's games are playable on iOS and Android, as well as a number of other mobile platforms.
ZeptoLab was founded in 2008 by twins Efim and Semyon Voinov, who have been making games since they were 10 years old. "Zepto", a mathematical prefix meaning 10−21.
How to join the Game Designer challenge.
Step 1: First, you visit the website zeptolab here. Then press "Take the test".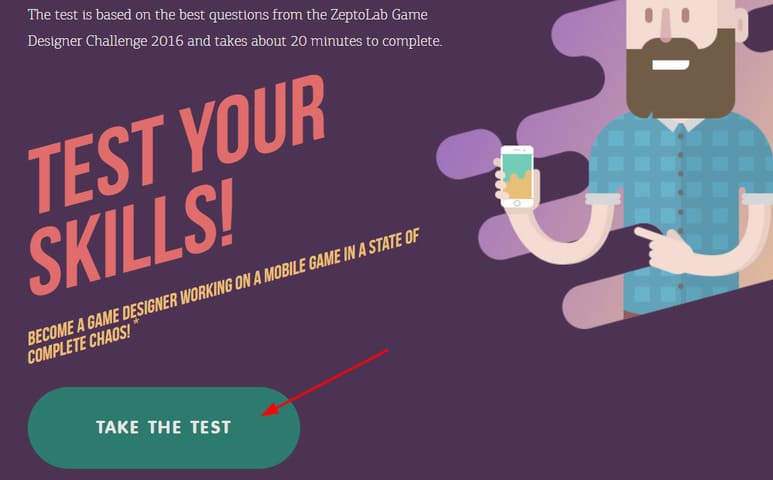 Step 2: You just need to read the multiple choice questions and answer according to what you think is correct. Take for example the first questions of the challenge.
After completing all 20 questions, the website will show the percentage that you can become a Game Designer.
Note: These are just numbers and questions for reference only, it does not determine whether you can become a Game Designer or not. But for me, it's certainly possible :v.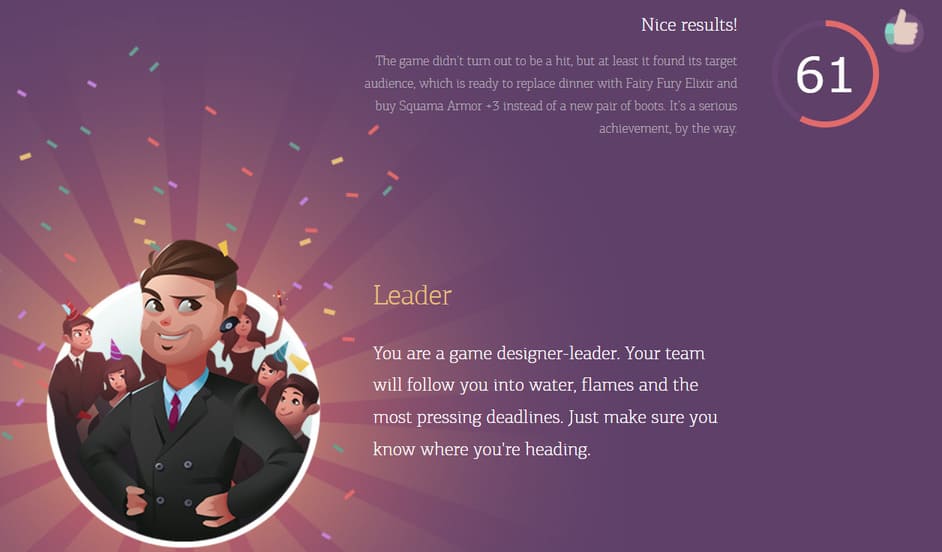 Try to join the challenge and comment your score for everyone to see. You can also share this challenge with the people you know, or those who also want to become a Game Designer but don't know if they are suitable or not.