Windows 10 is truly a cross-platform platform. Capturing and taking advantage of hidden features, although small, will surely have a much better experience of working and entertainment on the new operating system platform.
Scroll up and down even in hidden windows
It sounds strange, but actually many times you have wished for it. Imagine, when you are working with multiple windows, each with long content that requires constant scrolling up and down. Normally, if you want to scroll up and down each place, you have to click on that window and then perform the desired action. Now with a simple option, you just need to put your mouse in the window you want to see and you can scroll up and down right away without having to select it anymore, too convenient, isn't it?
To do this, you go to the application Settings > Devices > Mouse & touchpad > check box Scroll inactive windows when I hover over them.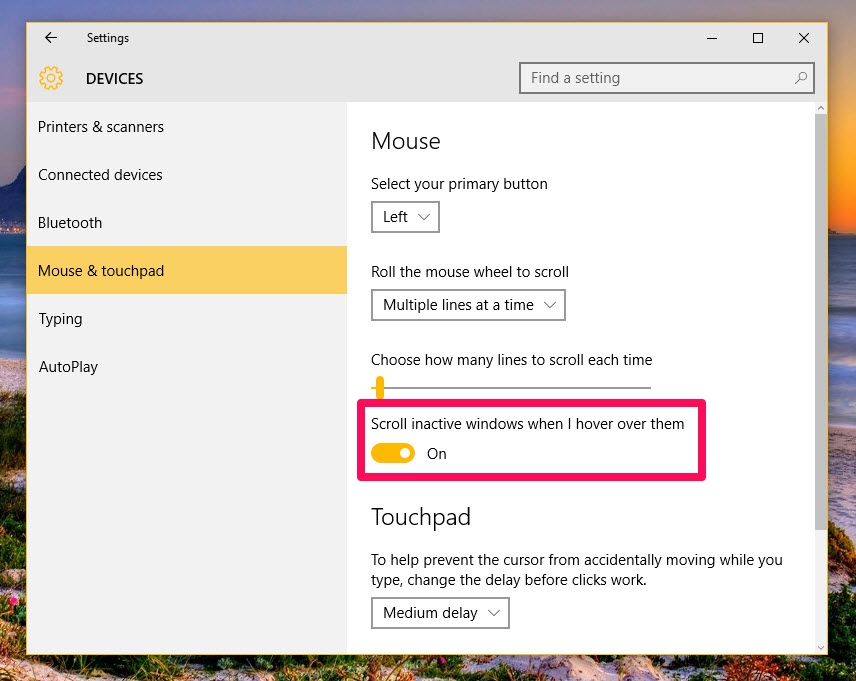 Tighter disk space management
If you are confused about what components are occupying your computer's hard drive so quickly, the featureStorage on Windows 10 will answer that for you. By entering Settings > System > Storage, then select the drive you want to view. Wait a moment, the system will analyze for you each component and how much space they occupy in your drive, from which you will know how to coordinate storage and reasonable settings on your system. .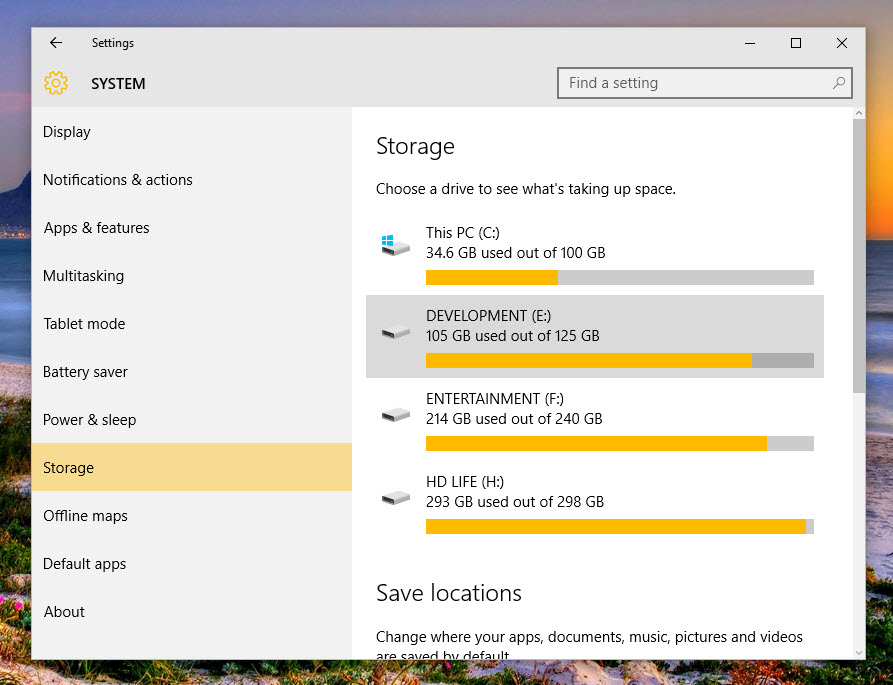 Operation on Command Prompt is easier
When encountering the need to do some instructions related to Command Prompt (CMD for short) is really not pleasant at all, especially for non-technical users. CMD on Windows 8 and later allows you to paste external text content through right-clicking and selecting Paste. Now on Windows 10, you can also reverse copy the content displayed inside the CMD to the outside. Very convenient and nice when you don't need to sit and re-type complicated commands anymore.
You press the button Windows > typing cmdselect Command Prompt.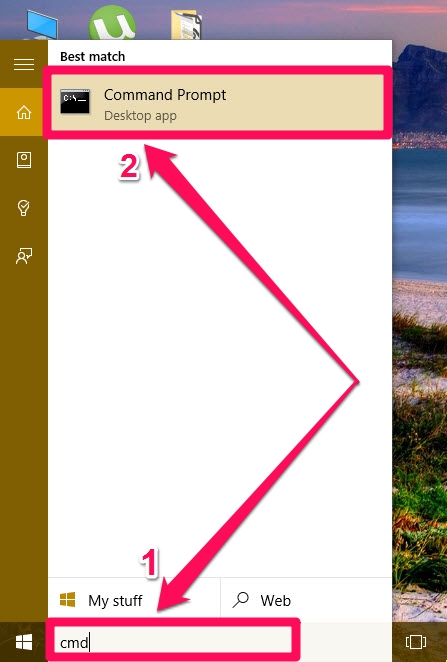 In the window that appears after that, right-click on the top left corner of the window bar, a menu will appear, choose Properties.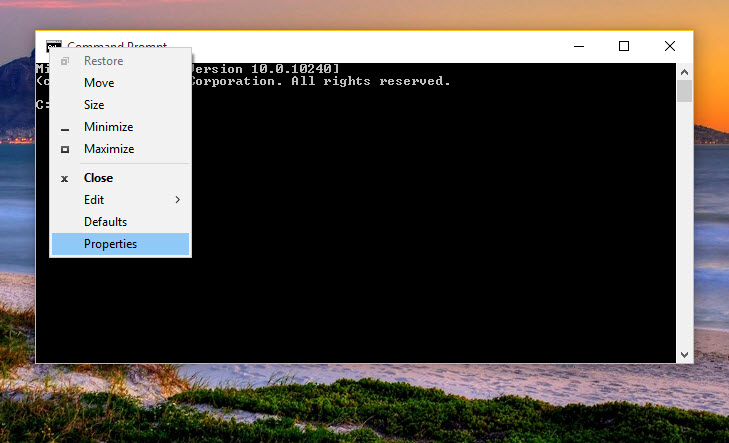 Next in tab Optionsyou uncheck the option Use lagacy consolepress OK and turn off and on again the CMD program is okay.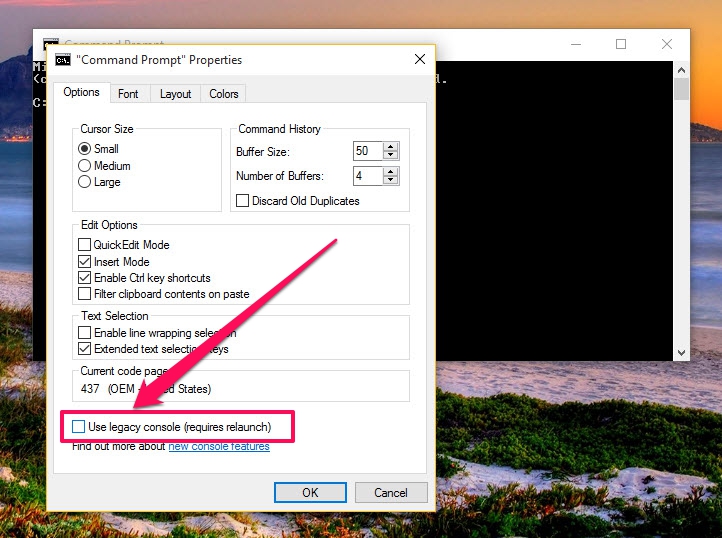 From now on you can copy the content displayed in CMD out by right-clicking the content in CMD, selecting Markhighlight the content to copy and press the key combination Ctrl + (Do not use the right mouse button to select copy as usual). You go to the place where you need to paste that content and you're done.
Save image as PDF file
Similarly, when you view a photo with the Photos app on Windows 10 PC, you can also save that photo as a PDF file. Stay in the photo see on the app Photoyou right click, select Print.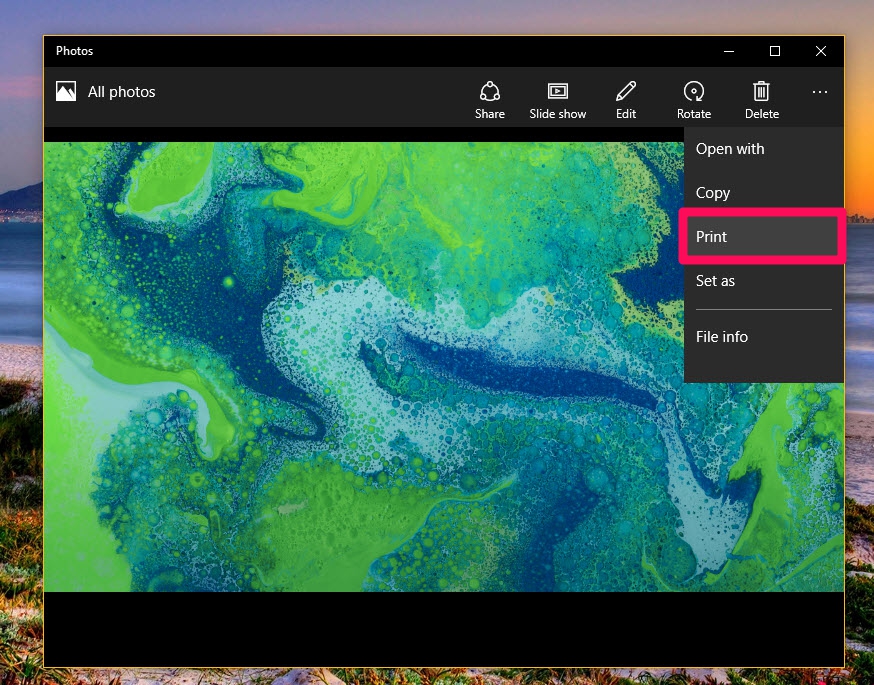 In the window that appears, section Printer you choose Microsoft Print to PDF. PartOrientationyou can choose vertical or vertical format as you like.
With section More settings Below you also have more options about the size of the paper you want to print.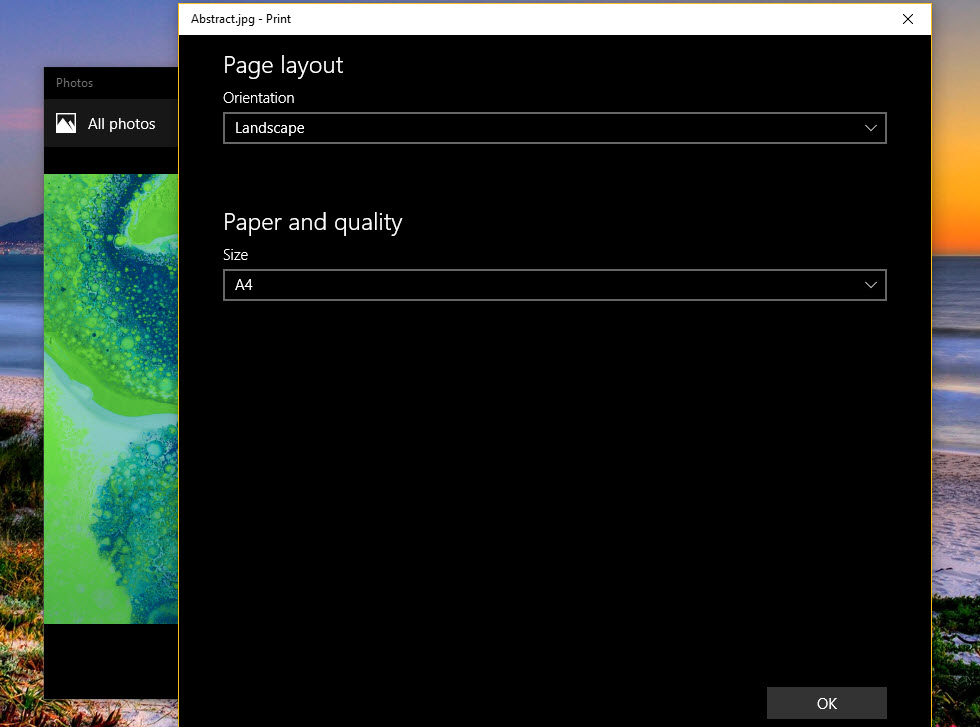 Once done, press Print. The PDF file will be saved in the folderDocumentsin your machine.
Watch movies, listen to high-definition music without installing additional applications or decoding codes
With Groove Music and Movie & TV duo, Windows 10 operating system can now comfortably play high-format media files such as FLAC, mkv, HEVC. With the need not to be too strict about entertainment on the computer, these applications are enough to satisfy you, or at least used to make a quick trip when unfortunately used applications have problems.
Some small hidden features hope to help you in the process of using Windows 10 every day. If you know or discover any other good features, please share with everyone!