Year 2019 – Happy Pig with cute Pig is this year's mascot. Designers and artists all created Tet's main works, which are cute grumbling pigs. Today AnonyViet shares with you a cute 2019 Year of the Pig wallpaper album. With the main image being a cheerful grumbling Pig, when you set it as a Tet wallpaper for your phone or PC, you will feel luckier. Please download the cute pig 2019 Tet Wallpaper for decoration.
Join the channel

Telegram

belong to

AnonyViet

👉 Link 👈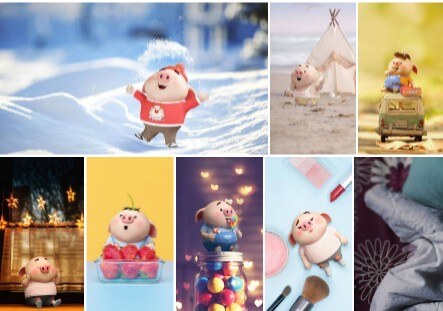 Download cute 2019 Pig New Year wallpapers for phones and computers
When setting wallpaper, pay attention to choosing colors suitable for feng shui mine. You should choose a background color that matches the system: Metal, wood, water, fire, earth. Accompanied by lively and joyful scenes. Avoid choosing sad, sad, or depressing scenes that will make you feel bad when looking at the screen.
With the above characteristics, Collection of cute Lunar New Year 2019 wallpapers All are cheerful and humorous images suitable for all ages. There are many 2019 pig models with resolutions suitable for mobile phones and computers.
AnonyViet invite you Download Ky Hoi Lunar New Year 2019 wallpaper album. Cute pig 2019 Tet wallpaper is uploaded to Google Photo and stored permanently. You just need to save it to your computer and set the Year of the Pig wallpaper for your phone and computer.
Download cute Pig New Year 2019 wallpapers
With suitable resolution and low capacity, it will not waste your device's resources. If you want to design your own Video about Tet Ky Hoi 2019, you can use it Happy New Year 2019 Intro effect using After Effects and a collection of cute 2019 pig wallpapers to combine.