Magic edit of Canva is a great feature for those who want to create beautiful designs without too much skill, saving you time and effort, and creating professional and impressive designs. So what is this feature and how to use it, let's find out through the article below!
Join the channel

Telegram

belong to

AnonyViet

???? Link ????
What is Canva?
Canva Canva is a free and easy-to-use online graphic design tool, you don't need to install software or have professional design skills to use Canva. You just need to register an account and log in on the web to be able to create beautiful designs for many different purposes, such as social media posts, presentations, posters, videos, logos, etc.
Canva comes in three versions: Free, Pro, and Enterprise.
The free version lets you use Canva's basic features and free content store.
Pro version: You can use Canva's premium features and content inventory, as well as advanced tools like brand management, content management, and team management.
The Enterprise edition is for large businesses or nonprofits that want customized and tailored designs.
What can Canva's Magic Edit do?
Magic Edit is a new Canva feature that lets you intelligently and automatically edit your photos. You just need to select the photo you want to edit, then tap the . button

Change details in the picture
Step 1: Use the brush to paint on the part you want to change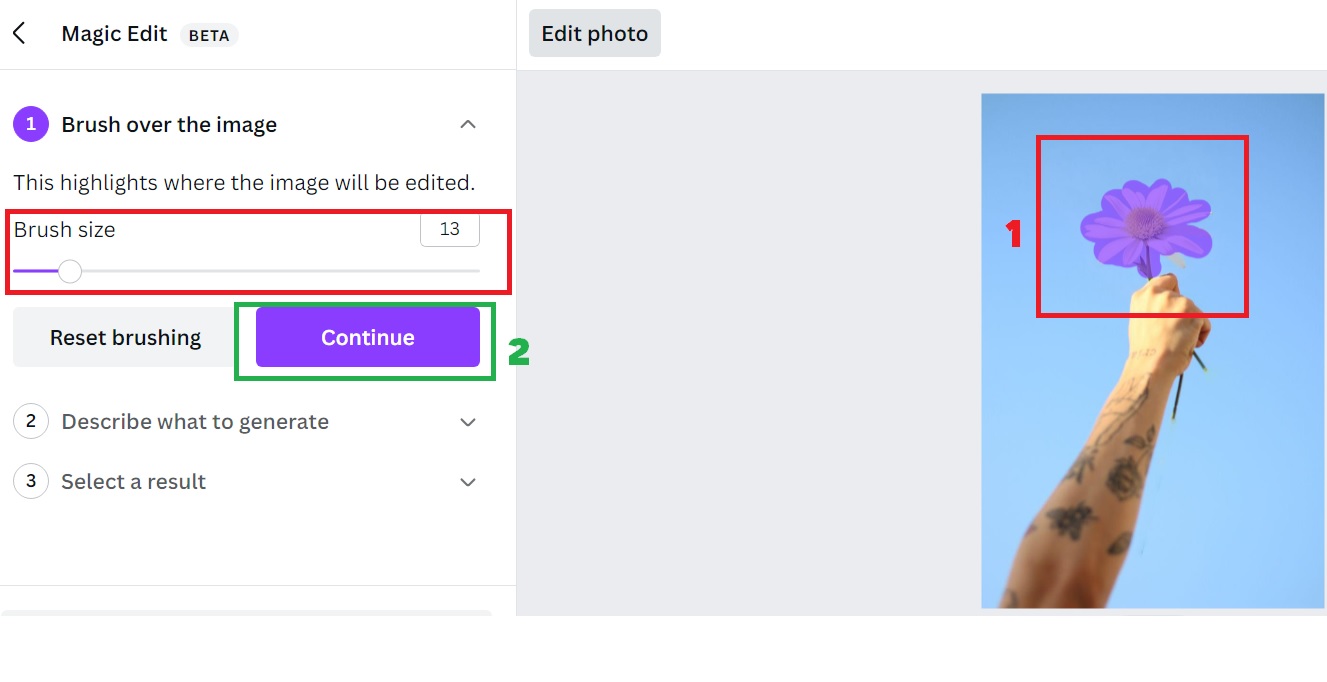 You can adjust the thickness of the brush in the "Brush size" section.
Step 2: Select "Continue"
Step 3: What you want to change the highlighted detail to, just describe in this box. Then click "Generate"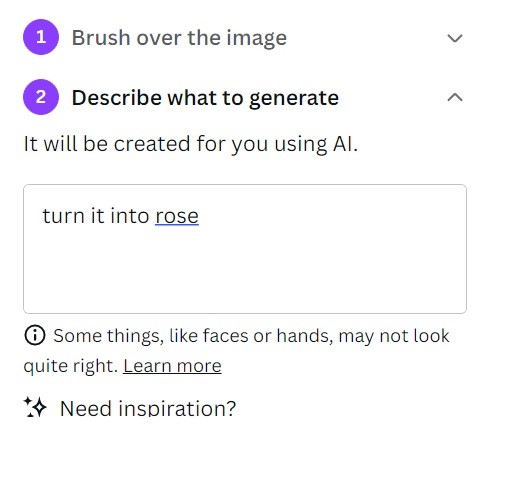 Canva will output 4 results for you to choose from, if you are not satisfied, you can click "Generate new results" to order it to do it again.

Magic Edit saves you time and effort when it comes to photo editing, and produces professional and beautiful results.
You can use Magic Edit for any type of photo, from product shots, portraits, travel photos, artwork, and so on.
Add details to the picture
You can add textures to photos easily.
For example, if you want to add a little color of the Starry Night painting here, you just need to fill in the blank part, enter "painting Starry Night of Van Gogh", we will get the following result: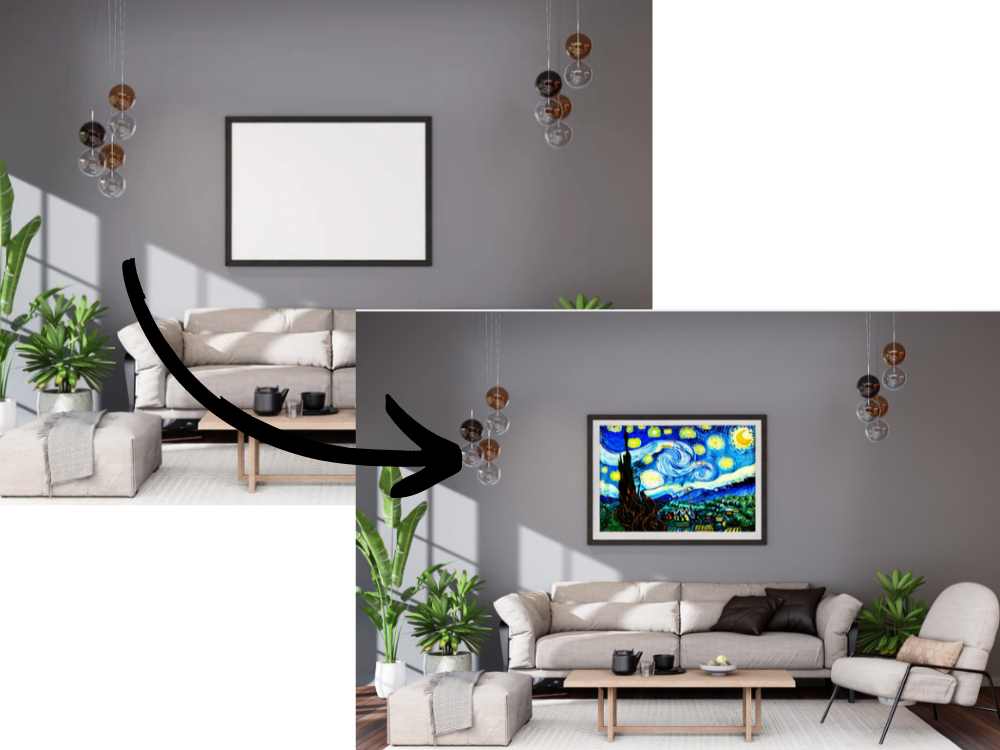 Or you fill in the sofa part and enter "cute pillow", it will look like this:
Or add some details for people:
Tips for best results
For best results when using Magic Edit, there are a few things you should keep in mind:
Choose photos that are high quality, clear, and well-lit. Avoid blurry, blurry, too dark, or too bright photos.
Choose photos with content that align with your design intent. For example, if you want to design a promotional poster for a product, you should choose an image that is related to that product, not an image that is unrelated or confusing.
Choose a photo with a simple background and little detail. This will make it easy to add other design elements without distracting or losing focus on the photo.
Save your designs for easy reuse or later editing. You can save your photos as PNG, JPG or PDF files. Alternatively, you can also share your photos via email, social media or print.
Limitations of Magic Edit
Magic Edit is a very convenient and useful feature, but it also has some limitations that you need to be aware of:
Magic Edit cannot completely replace human creativity and design ability. It is just a tool to help, not a comprehensive solution. You still need to have a clear idea and purpose when designing images
Magic Edit cannot handle all image types. It can be difficult to analyze and edit images with lots of detail, lots of color, lots of objects or layers. It also may not recognize special objects such as faces, pets, or writing.
Epilogue
So you have discovered the feature Magic Edit of Canva, how do you see this tool? Share your experience in the comments section below!