So another year has passed, is your life happy? What is your greatest joy or achievement? Did something happen this year that made you the happiest? Is there a goal you haven't achieved yet? All those things, the positive and negative emotions, the achievements you have achieved, the failures that you don't want to see, or the work that is still unfinished, I think you should stop. okay again. Because only a few hours left, those will be old memories of 2022. Now, you can completely rest, spend time with family and look back on this emotional year. .
Join the channel

Telegram

of the

AnonyViet

? Link ?
Anonyviet team sends our best wishes to everyone who has supported us in the past year. Although there are still many shortcomings in both knowledge and content, we always try to develop to bring the most interesting and useful articles to everyone. So in this article, let's review 2022 together, remember that there is a giveaway at the end of the article.
Let's review the year 2022 together
Everyone has a different life, a different picture to paint. So your 2022 picture will not be like anyone else's. But if you don't know where to start, here are a few suggestions for you.
About learning knowledge and developing skills: What new interesting things have I learned in the past year? What skills have been trained?
About the relationship: Have you lost contact with anyone? And what do I regret about them? Or do you have any new relationships? Who has come and gone in your life.
Financial: Estimate how much money you had in the past year, how do you feel when you think about finances in 2022?
About Family: Last year there was peace in the family religion, how were the relationships in the family?
About career: In 2022, did your career have any turning points or changes?
Has the goal you set out been achieved?
About myself: How have you taken care of your body, soul, and mind in the past year?
About life: Is there something you want to nurture. Is there something you regret.
If you could choose one moment to remember about 2022, what would it be?
Even if it's regret, forget it and welcome the new year full of opportunities ahead.
And this is the past year of Anonyviet, just encapsulated in one photo :v.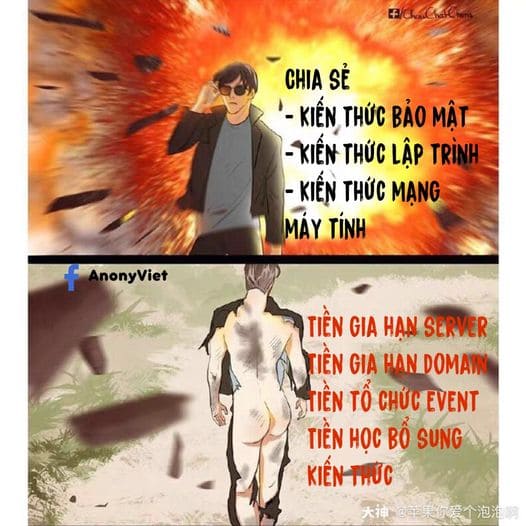 Anonyviet team sends greetings to everyone
Hevin: In the new year, Hevin wishes Anonyviet memes a lot of health, joy and happiness with their families. A happy and prosperous new year, prosperity and fortune, wish you always achieve success on the path you choose.
wdchocopie: When the New Year comes, I wish you who pursue the technology industry or are passionate about technology to have a warm and happy spring with your family, have a lot of health, money and always reap a lot. successful.
DeathGM: New year of prosperity. A brilliant 2023 New Year, wishing you a happy, prosperous and prosperous new year 2023. Wishing you and your loved ones a happy new year, abundant blessings, and career advancement.
Ellyx13: New Year's Eve is coming, wish you all good health, lots of joy, money in pockets, paper money in bags, money in like water, happiness in love, prosperity in the park and happiness in health. Don't forget to always update new knowledge by checking the page every day.
New Year Giveaway
Knowledge is power. So I will give away 3 books "Types of cyber attacks" For 3 of you who have the best wishes in the comments on this article (comment on the AnonyViet.com website).
This book will share with you the knowledge to help increase security consciousness, understand the form of cyberattacks of criminals and how they work. Above all, this book is also written by 3 IT teachers.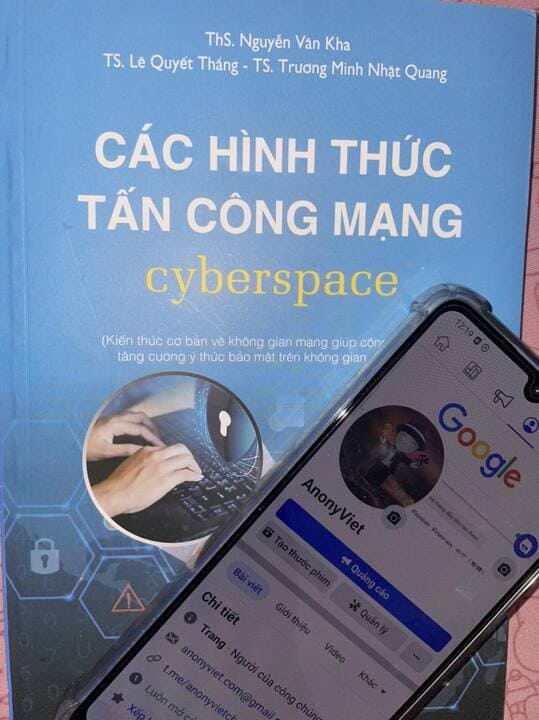 The last word of 2022. Wish you a lot of health and joy in work and life. Dear.
New Year's Gift Giveaway
Not only stopping at 1 giveaway, I also give you a 2nd chance. The opportunity will be for 50 friends Get lucky money fastest on MoMo. The total prize pool is up to less than 1 billion :v.
Note is what you need install momo before. If you don't have one, you can install Momo here.
You just need to press come inthen do a very simple word solving challenge to get lucky money.
Suggest: Easter egg "answer" in the picture below!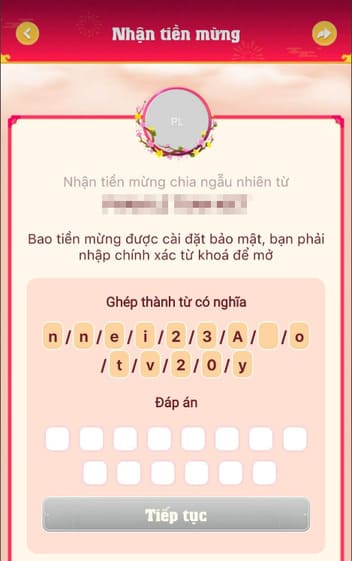 Those of you who win lucky money, remember to comment below this article for a chance to receive more Giveaway prizes for books posted in this article. fanpage Please.
I will sum up 50 people who get lucky money and find the highest lucky money.