If you feel that signing up for ChatGPT is too troublesome and time-consuming, there is an application that helps you experience the superior features of AI without having to spend too much time installing, that is Poe WHO Fast Chat by Quora developer.
What is Quora?
Quora is a question and answer website founded in 2009, created, answered and edited by a community of users. Quora is a platform for asking questions, connecting with creative thinkers with quality answers. As of 2020, the platform attracts more than 300 million users per month.
What is Poe AI Fast Chat?
Poe stands for "Platform for Open Exploration", is an AI chatbot based on OpenAI and Anthropic technologies, a PBC designed by Quora that helps answer user questions in real time. . It works just like Quora, where users ask questions but are answered by Poe.
Poe Trained by massive amounts of data, including thousands of questions and responses from the Quora platform, and interwoven with GPT to improve and enhance the efficiency of the responses. Therefore, Poe can clearly understand a variety of topics as well as provide helpful answers or guidance to users.
How to use Poe AI Fast Chat on the phone
To experience the features of Poe, first go to the App Store, download the "Poe AI Fast Chat" application to your phone.
Note: Currently Poe is only supported on iOS operating system
Then, proceed to register an account with your phone number, email or Apple ID. Enter your name and username and you can start using Poe already.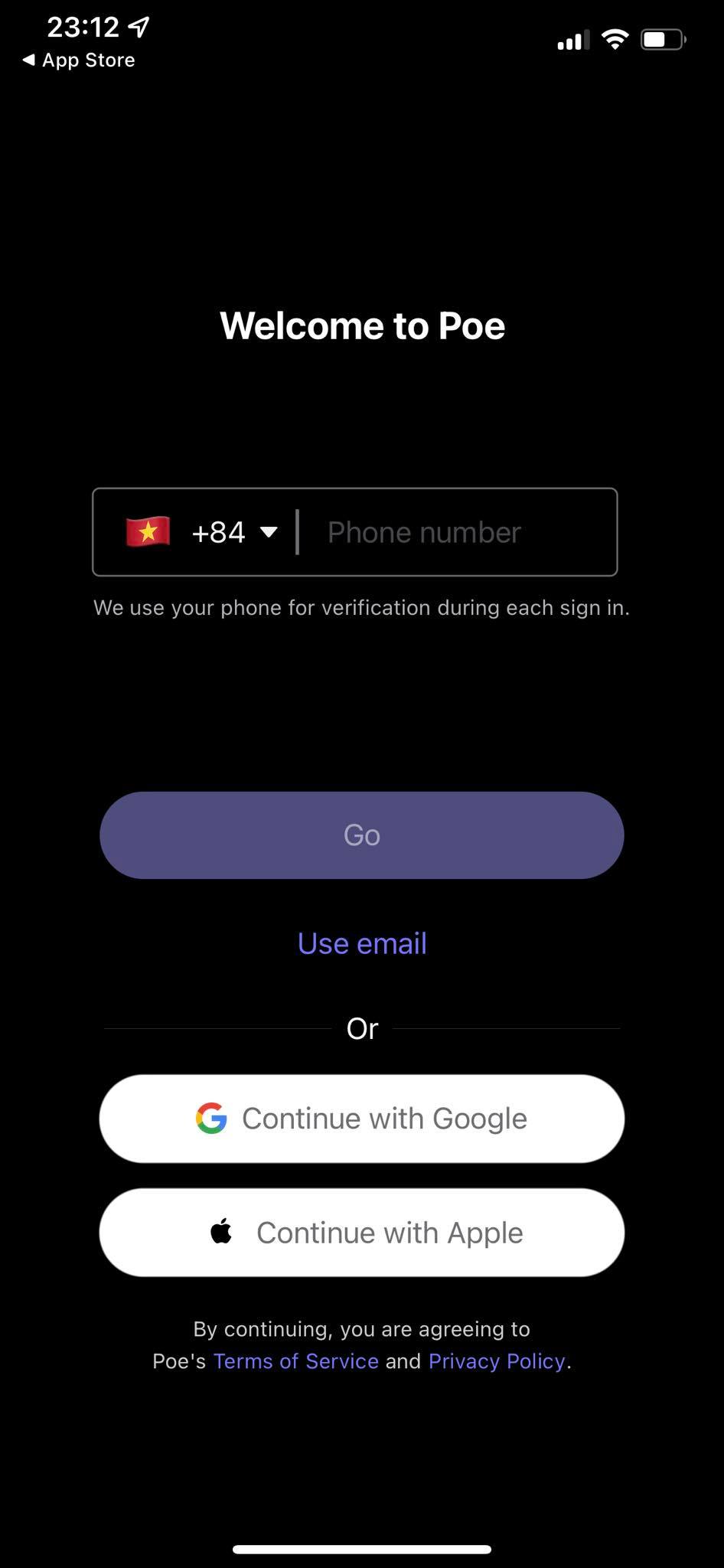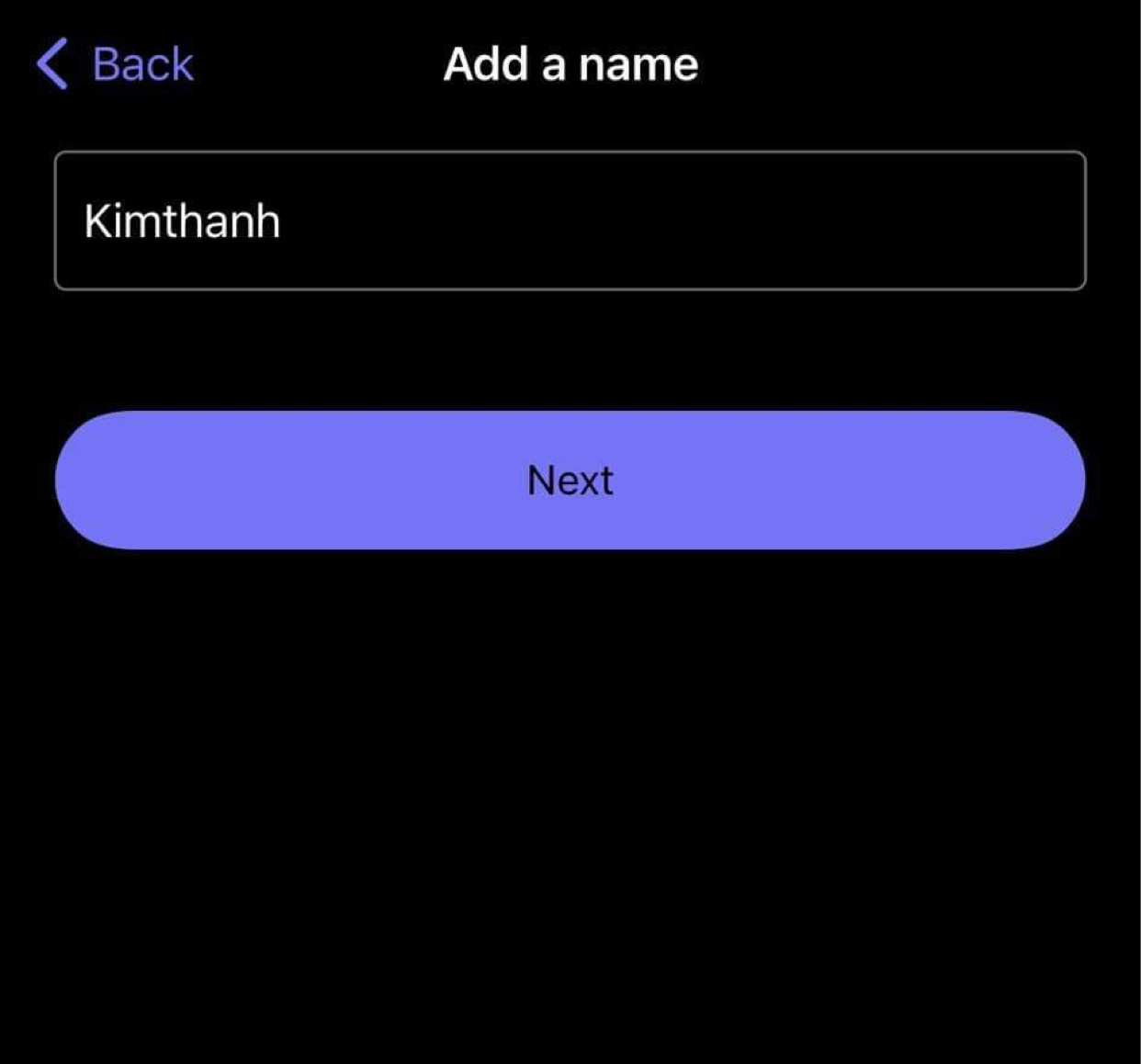 Usage is very simple, you just need to type questions, requests, … in the blank box and then click send. Poe will give you an answer immediately.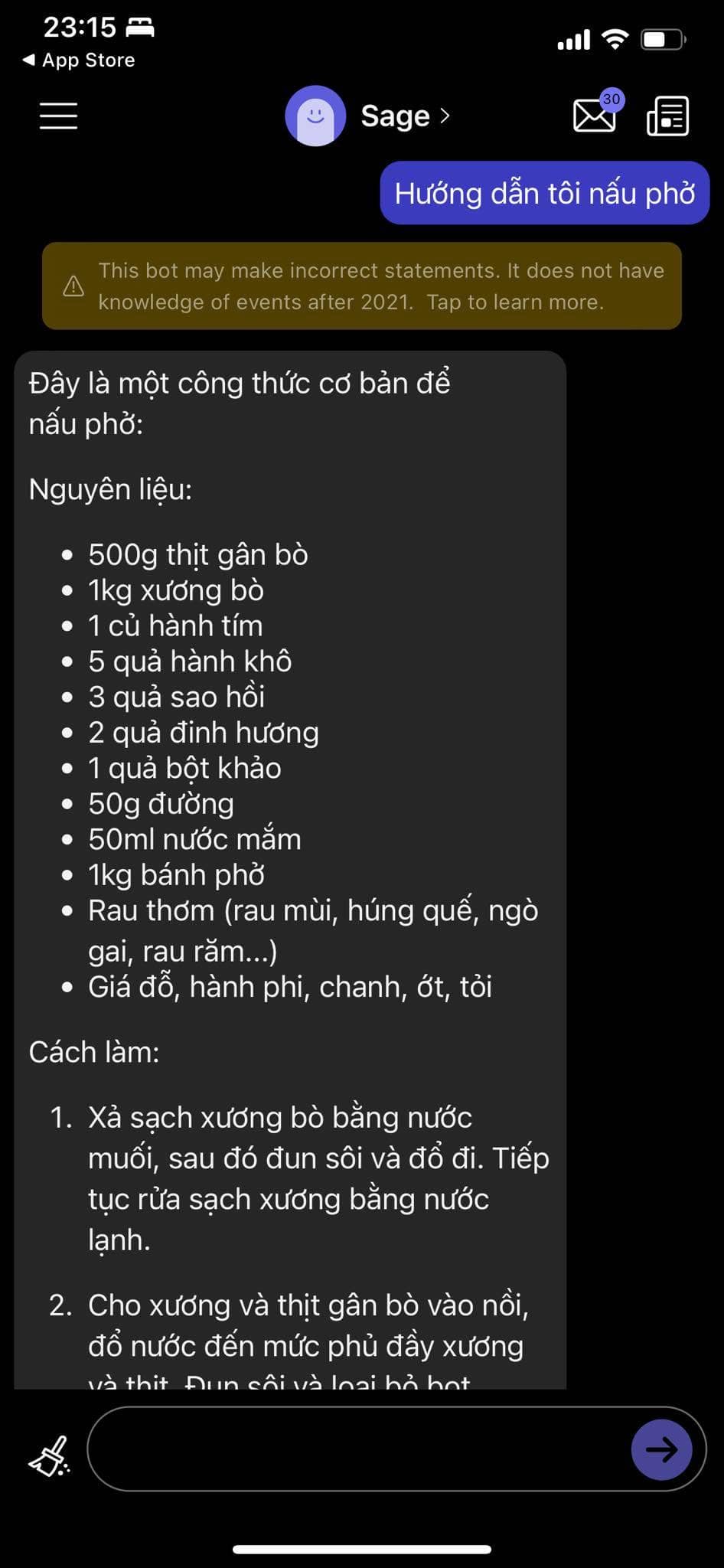 Similar to Chat-GPT, you can ask Chatbot any problem, or even ask it to write a poem or thesis in just a short time.
Below the answer, you can click "Tell me more" to have it provide more information.
Simultaneously, Poe The AI ​​also displays suggested questions in case you haven't thought of them yet.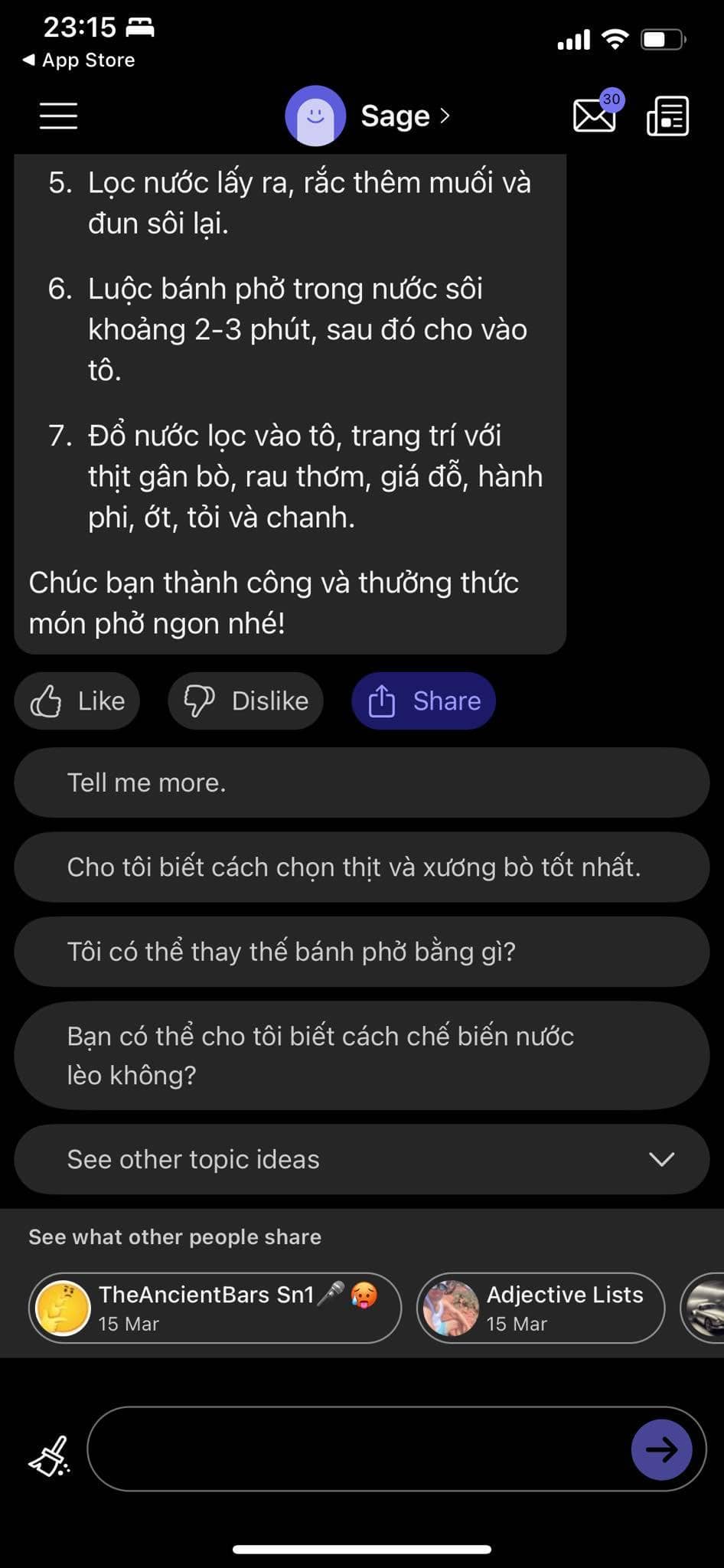 Poe AI Quora's chatbot helps users experience the "divine" of AI right on their phones easily.
In addition, you can also follow the chat patterns of other users shared on the app interface at the "See what other people share" section. If you find the story interesting, you can click "follow" them.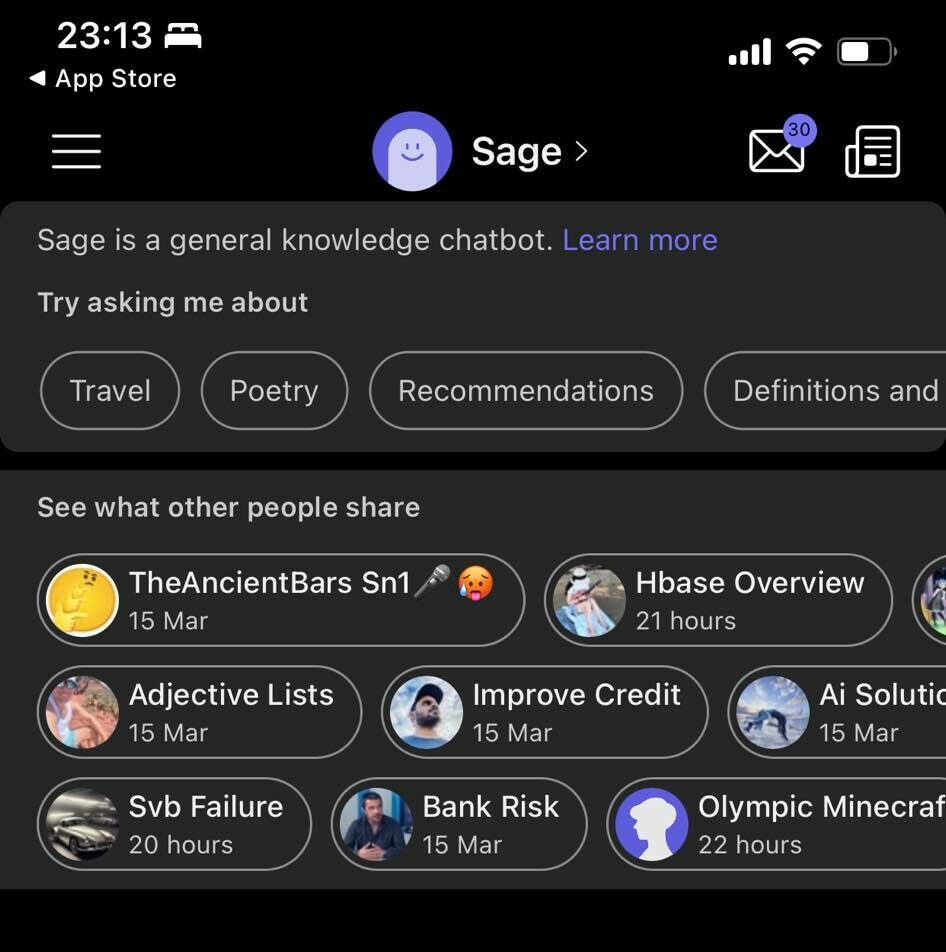 Chatbot tools on Poe
The application allows users to chat for free with 3 default Chatbots, which are: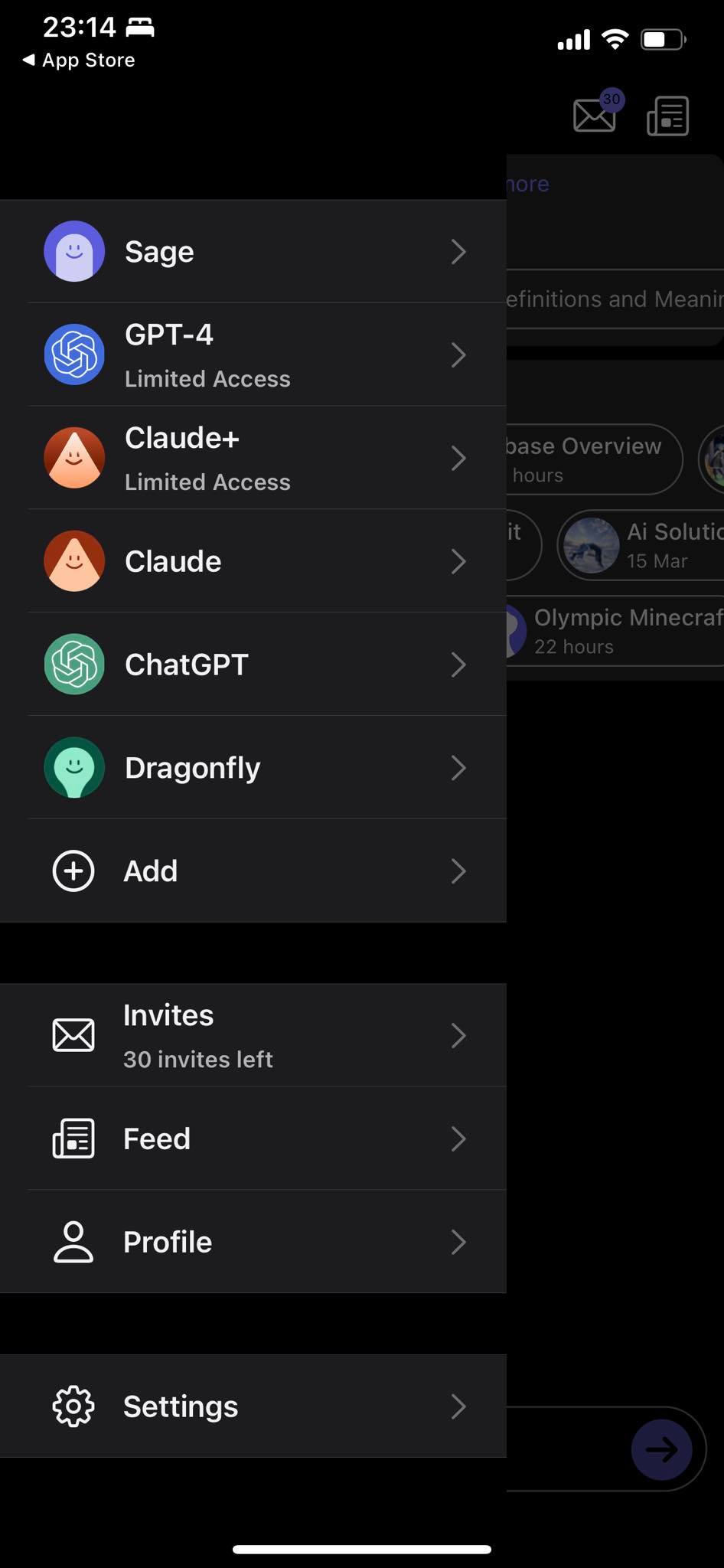 Sage, ChatGPT: developed by Open AI, multi-language support
Claude: powered by Anthropic, better writing skills than other Bots, but
Not good at answering questions
Dragonfly: developed by Open AI, helps to give short and concise answers
There are also other AI Chatbots, but users have to pay to interact, such as:
Claude+ Produce answers with more depth than Claude, supporting multiple languages
GPT-4: Strong in creative writing skills, problem solving, giving instructions, etc.
You can choose Chatbot as you like by clicking on the 3-dash menu
Note: Sage and Claude have no knowledge of events taking place after 2021.
What can Poe AI Fast Chat help you with?
In addition to additional knowledge, Poe It also brings convenience when it can solve many problems, give instructions when having trouble, support writing, writing poetry, etc. ChatGPT.
Epilogue
Generally speaking, Poe is a valuable source of information for those who want to actively explore and discover knowledge. With the giving of answers quite naturally and quickly, integrating many Chatbots with its own advantages, it can be seen that Poe's future development potential is huge. Wish you enjoy Poe AI Fast Chat fun!