In today's Crypto – virtual currency market, Ethereum is one of the most popular topics and is appreciated for its potential. With the ability to apply smart contracts, Ethereum opens up many new opportunities in the field of finance and technology, and is likened to an upgraded version of Bitcoin. In this article, let's learn more about Ethereum and how it works.
Join the channel

Telegram

belong to

AnonyViet

???? Link ????
What is Ethereum?
Ethereum is an open source blockchain platform that allows for automated and securely verified transactions on the internet. This is called a smart contract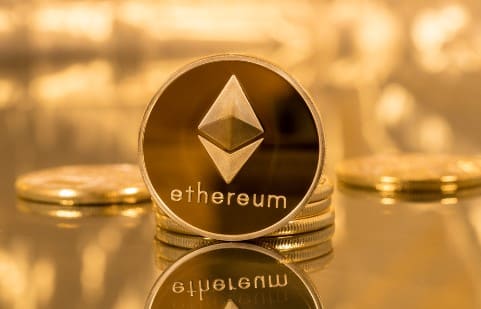 All contracts allow parties to enter into transactions without the supervision of a large central institution. Transaction records once executed are immutable, verified and securely distributed over the internet, giving participants full ownership and visibility of transaction information.
History of formation and development of Ethereum (ETH)
2013: Vitalik Buterin proposed an improved solution for the Mastercoin project, but it was not applied. He researched and perfected the whitepaper outlining Ethereum.

2014: Vitalik's partner Gavin Wood publishes the Yellowpaper for Ethereum and Vitalik confirms Ethereum will be further developed by the Ethereum Foundation.

2015: The first block of Ethereum was successfully mined, marking the official milestone of the establishment of the Ethereum Blockchain.

2016: Ethereum had an Ethereum Hard Fork and The DAO was Hacked, leading to the split of Ethereum into two coins, Ethereum and Ethereum Classic.
How Ethereum virtual currency works
To better understand how Ethereum works, participants need to understand more about blockchain and how they work, as well as ETH price operate in the market. Since Ethereum's blockchain is like every other blockchain, they are created by networks of computers called Nodes.
To be able to participate in Ethereum networks, Nodes need Ethereum Client software such as: Parity, Geth, etc. Once installed, the Nodes must run a virtual machine program called Ethereum Virtual Machine (EVM).
EVM takes care of the execution of smart contracts on the Ethereum network. When developers want to build decentralized applications (DApps) on Ethereum, they have to implement smart contracts using the Solidity programming language.
EVM is a virtual machine that performs operations such as transaction orders and smart contracts on the Ethereum network. To activate this network operation requires a fee called gas, in Ethereum this fee will be paid in Ether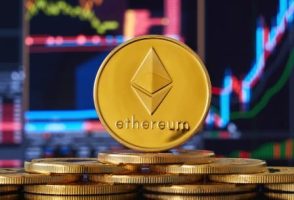 After executing the transaction, Miner Nodes will confirm the transaction is valid or not. The mechanism by which Ethereum uses Proof Of Word (PoW) for Miner Nodes to report completed work and notify the entire network. Next, the proofs are valid or not will be confirmed by other Miner Nodes.
Finally, the Miner nodes decode a complex problem using the Ethash algorithm. Upon successful decryption, transactions on the network will be confirmed using the Proof of Work mechanism. Once the proof-of-confirmation is passed and written to the Ethereum blockchain, it cannot be changed.
Synthesize Ethereum's Token Standard
Ethereum tokens are digital assets developed using the ERC (Ethereum Request for Comments) standard that provides common rules for easier and more efficient deployment of tokens on the Ethereum network.
Standard

ERC20

: This is a general rule proposed by Vitalik Buterin in 2015 to help developers easily deploy Fungible Tokens on the Ethereum platform.

Standard

ERC721

: Set of standards for publishing

Non-Fungible Token

(NFTs) proposed in 2018.

Standard

ERC1155

: A combination of ERC20 and ERC721 for Non-Fungible and Fungible tokens.

Standard

ERC777

: An improvement of the ERC20 standard, which improves the security and flexibility issues of managing tokens on the Ethereum network.
Advantages and disadvantages between ETH and Bitcoin
Ethereum (ETH) and Bitcoin (BTC) are the two most popular cryptocurrencies in the crypto market and are used in forex trading. Here are some advantages and limitations of each of these coins:
Uses:

Bitcoin is designed as a peer-to-peer electronic payment system. Meanwhile, Ethereum is designed as a platform for developing decentralized applications (DApps) and smart contracts (smart contracts) on the blockchain.

Total supply:

Bitcoin has a fixed total supply of 21 million BTC, while Ethereum has no fixed total supply.
Algorithm:

Both threads have the same consensus mechanisms, the difference is that Bitcoin uses the algorithm (SHA-56) and Ethereum uses the Ethash algorithm.
Transaction speed:

Ethereum has a faster processing speed than Bitcoin, with the ability to process between 20 and 25 transactions per second, while Bitcoin can only handle about 7 transactions per second.
FAQs about ETH
In addition to the information provided above, here are some frequently asked questions that investors are sure to be interested in:
ETH Market Overview
The nature of the crypto market is that they are constantly changing, updating the general knowledge of the ETH market is something that investors should do every day.
What is the amount of Ethereum (ETH)?

The number of ETH in circulation in the market is 119,204,659 ETH.
Types of fees and block rewards
In a blockchain network like Ethereum, there are fees such as gas fees and transaction fees. The increase in total transaction fees is due to the increase in transaction volume.
Where to trade ETH?
Currently, ETH trading has become too popular. Here are some reputable exchanges that investors can refer to such as: Binance, Huobi, Gate.io, Coinbase Pro, etc.
Hopefully, the basic information about Ethereum (ETH) that we have shared can help participants update useful knowledge and be able to invest safely and effectively.