USB Killer is known to be a device that can damage a computer through a USB port. With the ability to destroy quickly and difficult to recover, it has become a worrying threat to the safety and security of electronic devices. So what does USB Killer have that sounds so dangerous, let's find out through the article below!
Join the channel

Telegram

belong to

AnonyViet

???? Link ????
What is USB Killer?
In short, USB Killer is a USB device whose internal structure is modified, causing damage to the device when you plug it into a USB port.
Inside USB Killer is a DC/DC converter circuit, Field Effect Transistor (FET) and a capacitor system. When plugged into a computer, it will change the voltage between the two capacitors to 200V and then discharge back to your computer. While the USB port is designed to withstand only 5V maximum. As a result, this will cause your computer to crash completely.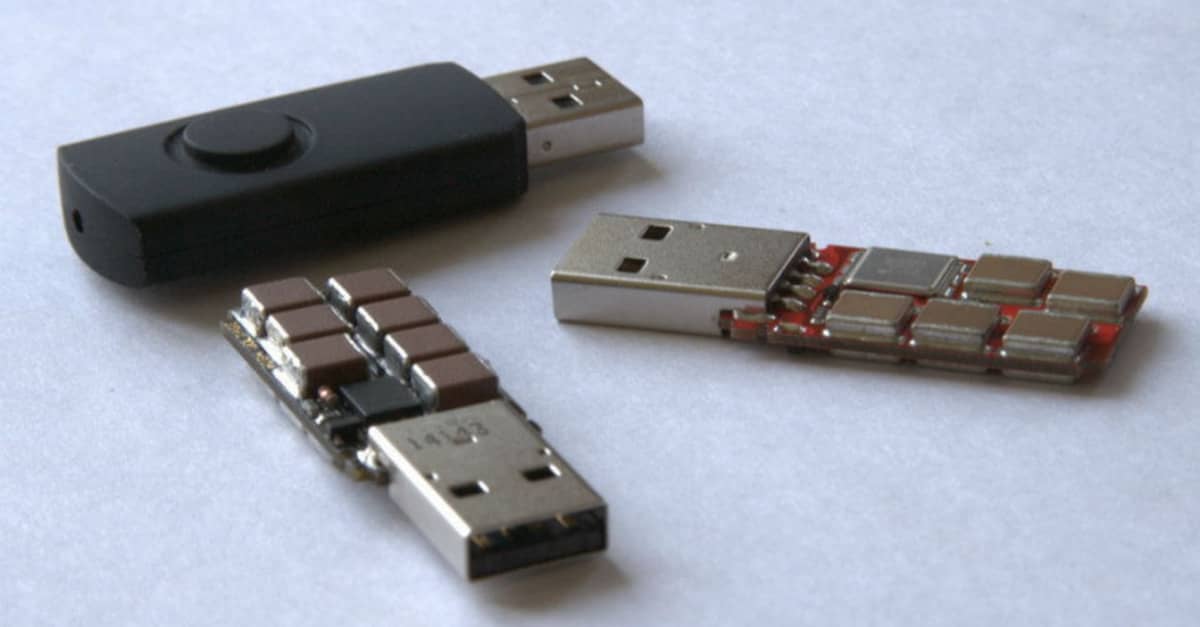 Note: This is a dangerous device and can cause harm to the computer and the user. I do not encourage you to create or use it for malicious purposes.
USB Killer first known is the idea of ​​a Russian computer researcher under the pseudonym "Dark Purple". The purpose of creating this device was to test how many volts (V) digital devices can withstand.
However, cybercriminals take advantage of this tool, they easily buy USB Killer for only … 70 thousand, to destroy the assets of the victims they target.
How does USB Killer work?
USB Killer contains many capacitors. When this device is plugged into the USB port of a computer, it will start storing power from the computer's power supply. It will then emit a large amount of power back to the machine (about 200V), causing serious problems such as hardware failure, data loss or damage to the entire system.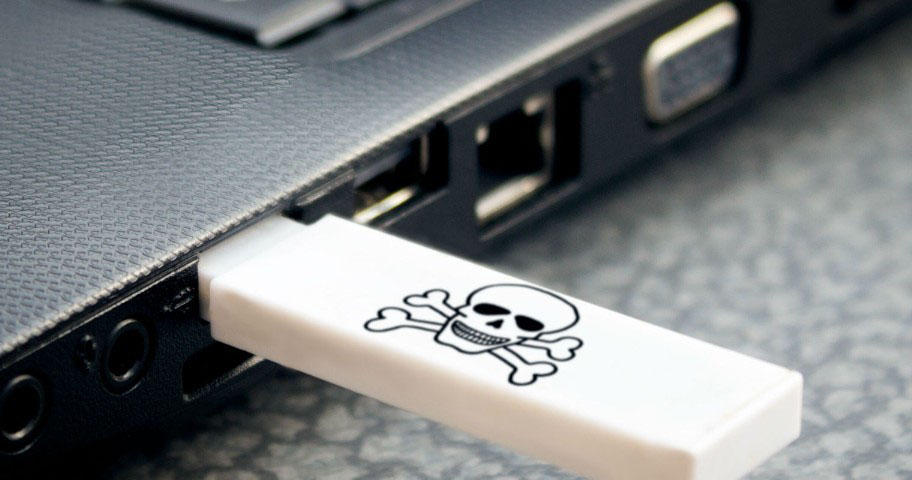 USB Killer increasingly upgraded with more advanced features, such as:
Remote Trigger: They can carry out the destruction of the victim's device via remote control
Timed Attacks: They can schedule a date and time to trigger the destruction.
Triggered from a smartphone: They can manage attacks via an Android or Apple smartphone.
In addition, criminals can easily obtain adapters to destroy devices through display ports, HDMI ports, micro USB ports, etc.
Because this dangerous tool is so easy to create or buy online, you need to take precautions against possible risks.
How to identify a USB Killer
Recognizing a killer USB with the naked eye is quite difficult because its design is identical to a normal USB. However, there are some signs that can help you identify, including:
Weight: USB Killer usually heavier than a regular USB due to the integration of electronic components inside to generate large amounts of power.
Brand: If a USB doesn't have a clear or unfamiliar brand, you should ask a question mark right away.
Check with software: There are some software that can help you check if a USB contains electronic parts of USB Killer, such as USB Kill Defender, USB Detective, etc.
Ways to protect your computer from USB Killer
To protect personal devices against the dangers that killer USB brings, we can follow the following ways:
Do not plug in a "strange" USB
You should avoid using unknown or unfamiliar USB sticks, but should buy them at reputable and reliable stores.
Disable USB port
Here is how you can disable the ports USB on your Windows computer:
Step 1: Press Windows + X, then click on the "Device Manager" tab.
Step 2: Double-click "Universal Serial Bus Controllers"
Step 3: Right click on the USB port, select "Disable device"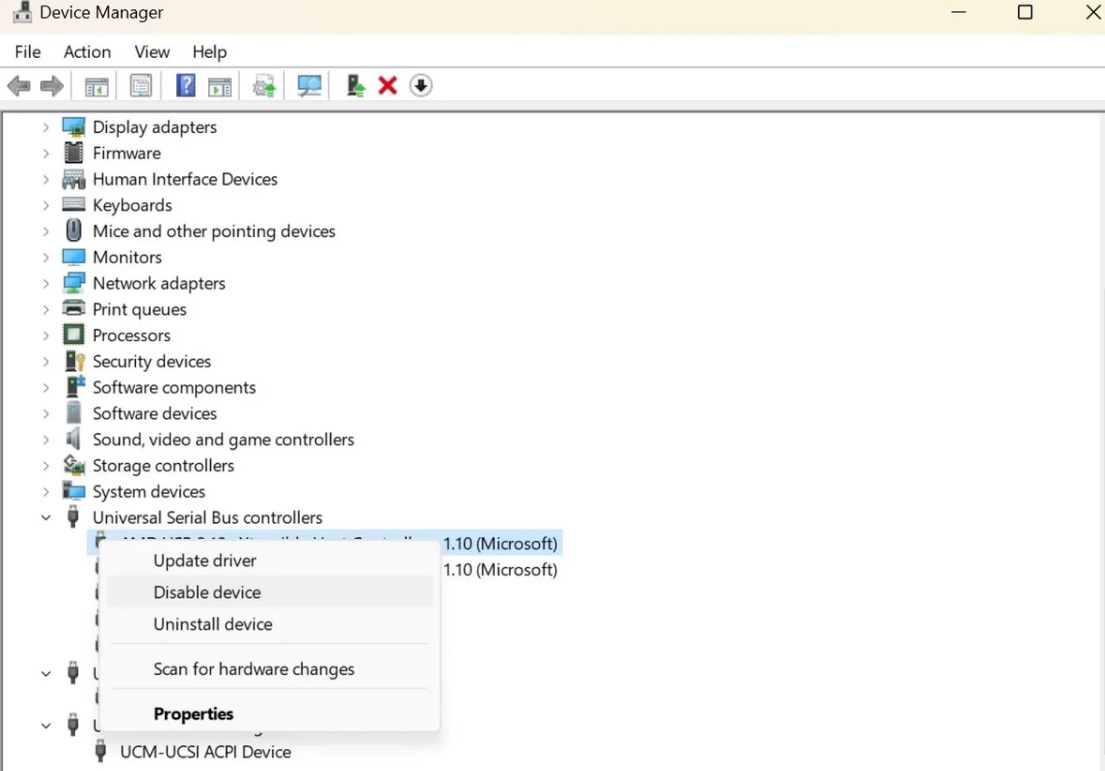 In cases where the above method cannot be applied, USB is required, then use the type C port as it provides an authentication password to ensure that no power or inappropriate data is transferred to the device.
Use security software
You can install computer protection software such as anti-virus or anti-malware software. These software can help detect and remove the influence from USB Killer. Besides, you can also use USB adapters to prevent high voltage current from the USB Killer from being transferred to the device.
Epilogue
Here is the information about USB Killer that you should know to know the danger as well as take effective measures to protect your device. Again, I do not encourage you to create them and experiment in any way to avoid unnecessary risks!