If you intend to buy an SSD to use, the things that come to mind will be: what brand to buy? What parameters to pay attention to? how much capacity? with the same capacity of 128gb, but some are less than 2 million, some are more than 3 million? Why is there such a big price difference? My computer is too old, is it too expensive to buy ssd to use?
Join the channel

Telegram

belong to

AnonyViet

? Link ?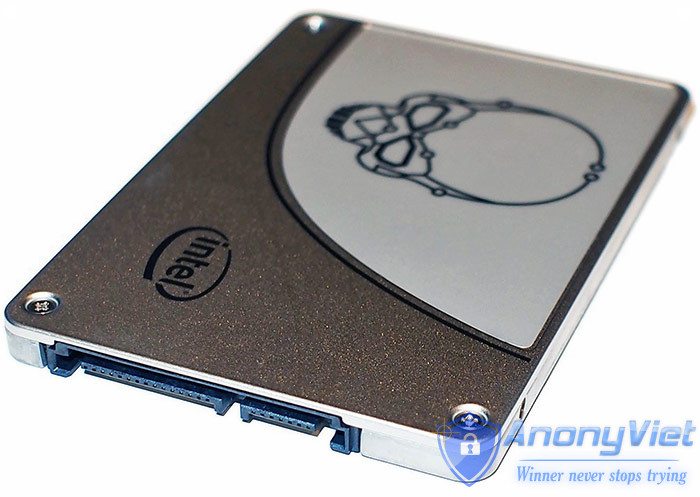 This article will help you answer the above constraints and get the right choice for your needs
That's also the first parameter I want to mention in my series on learning about SSDs, but I will go deeper to understand what those parameters mean when I look up SSD specs: speed READ/WRITE (MB) /S).
As we all know, when buying HDD usually choose capacity, cache memory, and the most important thing is the rotation speed: 5400rpm, 7200rpm, higher there is 10000rpm (HDD SAS for server), lap speed The higher the rotation and cache memory, the faster the data retrieval.
SSDs don't use mechanical disks like HDDs, so they can't have 5400 or 7200rpm, so I have to rely on READ/WRITE parameters (MBs): indicating read/write data access speed in MB/s, This speed is most commonly seen when copying data from a computer to USB, the data copy window will show you the speed of copying. For USB 2.0, the actual speed is about 10MB / s depending on the data you copy, USB 3.0 is about 40-50MB / s, the mobile HDD is about 2 times higher than USB.
What about SSDs?
As far as I know, most SSDs are sold on the market (goods are still in production, old goods are not manufactured by the factory anymore), so if you compare, READ / WRITE is also 500 / 150 MB / s. with the 10MB/s figure of USB 2.0, it's a bit faster!!

The reason why I compare it with the speed of USB is because this is more common for users, it will be easier to imagine than compared to the internal HDD, try to imagine that you copy a 10GB movie file to USB 2.0 at a faster speed. 10MB/s will take about 10,240s ~ 17 minutes

But with SSD write speed of 150MB/s, it only takes 68s ~ 1p8s, too impressive, right?

For better SSDs, write speeds of 300, 400 or even 500MB/s take less than 1 minute to copy 10GB of film, which is unthinkable when using USB or portable HDD.
But that's just an example to visualize, in fact it's not that simple, because I bought SSD to install win and soft to boot quickly, not to copy. JAV

So what's the difference between booting win/soft compared to copying movie files?
The biggest difference is that when booting win/soft SSD, you have to access thousands of individual files with a very small capacity of a few KB or a few tens of KB (1MB = 1024KB), system files with the extension ".dll". I will elaborate more on this in the next section.
So when it comes to SSD, I must first know its data read / write speed (READ / WRITE), the higher this parameter, the better the SSD and the more expensive the price!

To know the read/write speed of the SSD, look up the manufacturer's specifications on the website or on the product box, note that the manufacturer's specifications are in ideal working conditions. Like testing the fuel consumption of a motorcycle running on a treadmill in the gym, there is no wind, no red light, no potholes, no yellow shirt aunts begging on the street.

Just for fun, if you have the conditions to set up a machine to test SSD like a manufacturer, your SSD will still achieve the same speed as the manufacturer offers… !

Next part: READ/WRITE speed classification — Look forward to part 2!!