Runway Gen 2 is an advanced AI tool that allows you to create fresh and unique videos just by entering a text or an image. From there, you can turn your ideas into reality in just a few seconds. Runway Gen 2 is a new step forward in the field of biological AI, opening up new possibilities for art and entertainment. Let's learn more about Runway Gen 2 and how to use it in this article with AnonyViet!
Join the channel

Telegram

belong to

AnonyViet

👉 Link 👈
Introducing Runway Gen 2
Runway Gen 2 is an AI tool that allows users to create videos from text and images. Simply enter a text describing a scene, or upload a reference image, or a combination of both, and Runway Gen 2 will automatically generate a video that matches your request.
Runway Gen 2 is a step up from Runway Gen 1, improving customization options and video fidelity. You can adjust the duration, sound, effects and other parameters of the video as you like. You can also choose a variety of genres and styles for your videos, from animation to drama.
Runway Gen 2 is a Generative AI solution that harnesses the power of artificial intelligence to create new and more creative content, using advanced AI models like GPT-3, StyleGAN and DALL-E to understand meaning of text and images, and generate high-quality video.
How to use Runway Gen 2 to create videos from prompts/images
Step 1: Visit the page Runway > Select "Sign in to Runway" to register an account

Step 2: Here, you can choose "Text to Video" (Create video from description) or "Image to Video" (Create video from image). You can choose whichever one you choose because it all leads to the same landing page.
You just need to type the desired description into the blank box and click "Generate"
For example: Cat in the galaxy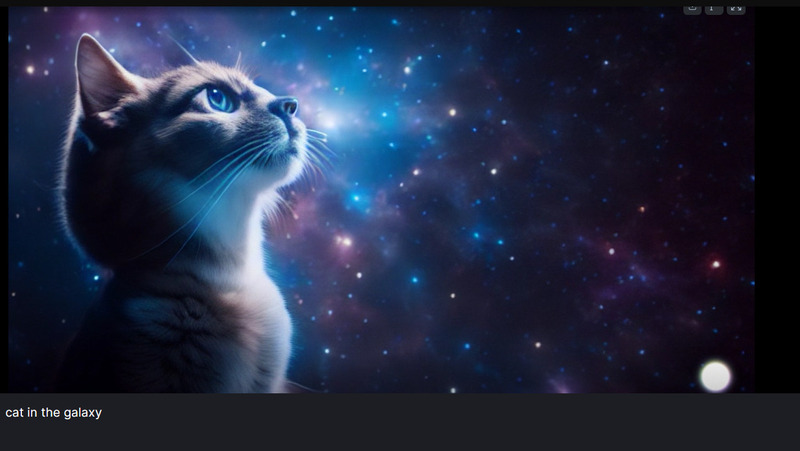 Wait a few minutes to export the video
You just need to click on the image icon > Select the image face up > Select "Generate" and you're done
We will have the following result:
Epilogue
Runway Gen 2 is an AI tool that creates videos from text and images that is extremely simple and easy to use. The tool brings many benefits to users, such as saving time and money, expressing creativity, and exploring AI. Try experiencing Runway today!