Hi guys, I'm Lmint back after a long hibernation. So today I would like to guide you on how to prevent spyware from being installed when you lend your device to others.
Join the channel

Telegram

belong to

AnonyViet

? Link ?
Here are some simple ways to prevent strangers from installing more effective software that I want to send to you.
Using Local Group Policy Editor
You press the key combination Windows + CHEAP to open the Run dialog box and type the keyword gpedit.msc.
The Group Policy window will appear and you will open it in turn by following the path
Computer Configuration => Administrative Templates => Windows Components => Windows Installer.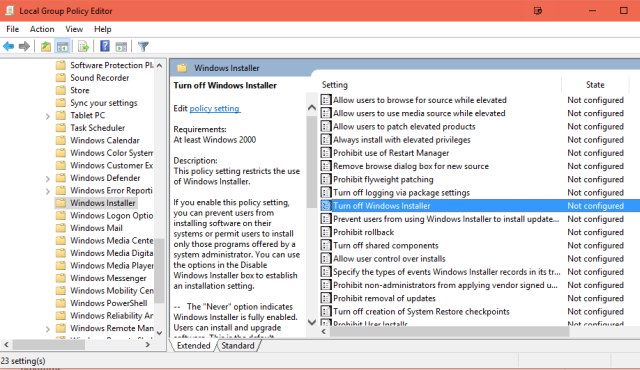 On the right side of the box you search for the folder Turn off Windows Installer and double click to open. Then a dialog box will be displayed, click Enable to disable the setting function of Windowsthen just press OK to finish
So you can freely lend your device to others without them being able to install any other software.
Prevent users from running applications in Windows
This way also passed Local Group Policy that do.
In this way, you access the following paths in turn:
User Configuration > Administrative Templates > System
Search in the box to the right and find Don't Run Specified Windows Applications. You Enable this function (do as above).
When you Enable, a new option named List of Disallowed Applications will be displayed.
Select Show and a third window will appear. In this window you enter the path of the specific program you want to block. But here we will enter as: C:\Windows\System32\msiexec.exe to prevent Windows from installing new software.
Via Registry Editor
You open the dialog box Run (Windows + R). Enter the command Regedit to open the window Windows Registry Editor.
Open in turn according to the path:
HKEY_LOCAL_MACHINE\Software\Classes\Msi.Package\DefaultIcon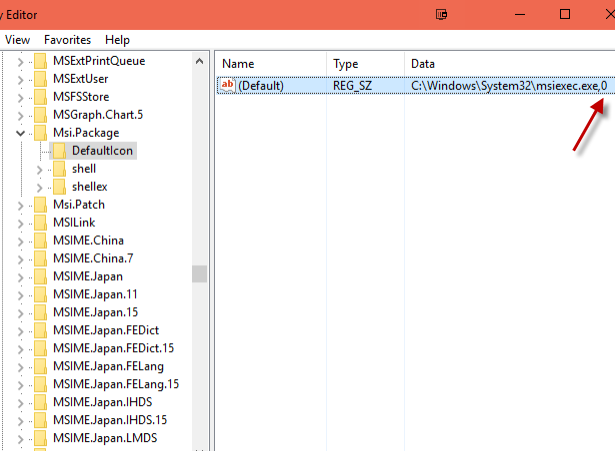 Still the right window, everyone. You will see at the end of the link a number 0 (In the photo). In programming, the number 0 is the expression of False or Disable (disable), you change it to number 1 which means True or Enable. Just change the number 0 to the number 1 and then press OK. Then restart the computer and other software will not be installed.
Use third-party software
Thanks to third-party intervention will be simpler and easier to manage for users. The operations are also much simpler and faster. Below are the software that I feel is stable and worth using.
Free 30 days. You can find the key online
If you want to prevent others from accessing Registry Editor, Programs & Features or other features on the system.
Free Trial (free trial)
This software will block all programs with certain keywords. So if anyone intentionally installs software with pre-set keywords, they will be blocked immediately.
InstallGuard will help you monitor your computer, by recording active software at predetermined intervals. At the same time, it helps to protect your computer from unwanted installed software, as well as does not allow the removal of software on the system.
Of course, users can completely customize and grant other users the right to install and remove software at their own discretion. InstallGuard comes with a user password, so no one else but you can access and disable the software.
Freeze the computer before lending it to others
This is my best method. Fuck you, put it on, baby, put it on, put on your eyes. Reset the computer, nothing will be left because the computer has been frozen before.
The software I use is Shadow Defender
Disconnect from the network before entering the unlimited key
KEY
KXBRN-3A7V3-UKSVE-DH8C6-5Z6HY
Good luck