Canva is famous for its online photo editing feature that is packed with tools and is extremely easy to use. Canva recently added an AI feature called Text to Image that lets you create photos with just words suggested by you. This function is the same Midjourneybut much easier to use.
The AI ​​storm is still sweeping every corner and shows no sign of cooling down. Everywhere we see the silhouette of AI. And Canva is no exception. Let's Anonyviet Discover Canva's new AI feature, it's a tool Text to Image.
This feature is integrated right on Canva's website so you don't need to download or update anything. Very convenient, isn't it!
How to Use Canva's Text to Image
To experience this interesting tool, first, go to Canva homepage
Click "Discover apps" in the menu list on the left hand side of the screen.
In the Trending section, click "Text to Image"
At this point, a pop up window will appear to briefly introduce this new feature of Canva. "Text to Image" helps users create images with just a few lines of descriptive text.
You can click "Use in existing design" to use this new tool in your existing design file.
Or "Use in new design" to experience a new design page.
After selecting "Use in design", you continue to choose the image size you want.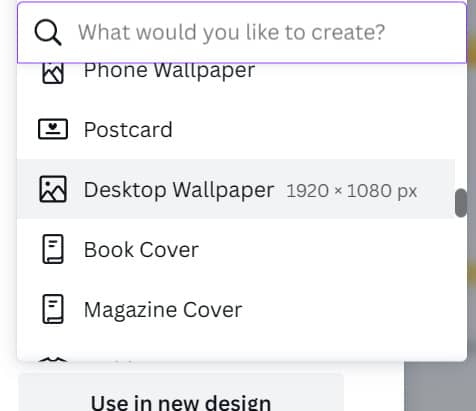 Tool window Text to Image appear. In which the blank frame on the left will be where you fill in the image description, which can be described as the object, color, location, person, etc.
If you haven't thought of an idea yet, don't worry, right below, Canva also has some suggestions for you in the "Need Inspiration?" section?
Style: Where you choose the style of the output image, including:
Concept Art: Photo Art
Photo: Real life
Painting: Color painting
Drawing: Sketches
3D: 3D . Format
Pattern: Pattern
Aspect Radio: output image shape, you can choose square, horizontal rectangle (usually for landscapes) or vertical rectangle (usually for portraits)
After filling in the description in the blank box Text to image and select the design style as well as the shape you want, finally click on the "Generate image" box.
For example, I searched for the image "magical forest city in the future", the painting style "Painting", the shape "Landscape", and I got the results as shown below:
You can click Create again: Make AI find another picture
Start over: Try again with a different description
Then, you drag the image you just found into the canvas, where you can continue to edit the image such as changing colors, cropping, flipping, adding text, etc. with Canva's built-in tools.
Have an idea but don't know how to put it into writing? You can find suggested prompts on the page PromptHero
What you need to do is just surf to select the image you like, copy the prompt of that image and paste it into Canva, to see how interesting the image that Canva brings!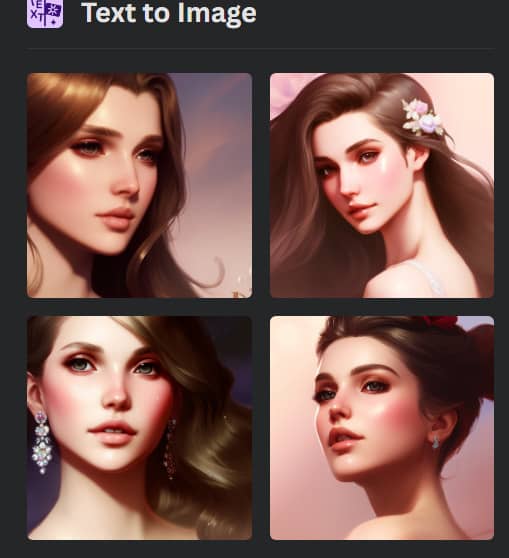 Canva's Text to Image still has some limitations
The feature does not have many customizations or styles to choose from
The output image sometimes does not match the design style used
The build time is quite long.
Epilogue
So Anonyviet has discovered the feature with you Text to Image Canva's new launch. Although it is quite "stub" compared to other tools with similar functions PlaygroundAI nice Runway, but if Canva upgrades this tool even more, I think this feature will be very useful and have great potential in the future. Please try it out and leave your experience in the comments below!