Japan has long been known as the kingdom of the most modern technology. The number of technology awards that Japan has won is not small. But Japanese companies are lacking in human resources because the demand in this industry is quite high.
Join the channel

Telegram

belong to

AnonyViet

👉 Link 👈
Japan is urgently looking for human resources in neighboring countries to develop technology. Vietnam is one of the countries that they are most interested in. "Japan considers technology students in Vietnam very potential and most of them are suitable for their needs."
The salary Japan pays for programmers is not small
It is undeniable that Japan spends a huge amount of money every month to pay programmers. Their salaries are on par with those of European companies. That's why Vietnamese people like to work in Japan and work in technology industries such as automotive technology, programming, etc.
Of course, not everyone wants to go to Japan. If you want to come to Japan, you need to meet some basic criteria. The first thing is to know the basics of Japanese to be able to easily communicate with employers.
Japanese is divided into 5 different proficiency levels:
N1: Confident in Japanese as a longtime writer in Japan
N2: On par with native speakers born and raised in Japan
N3: Can communicate freely and naturally with people.
N4: Slightly lower than N3.
N5: Know basic Japanese.
To be eligible to study and live in Japan, you must try to study up to N4. However, Japanese is very difficult to learn. Japanese writing is hieroglyphic like Chinese, so it's different from our Alpha Be (a,b,c…).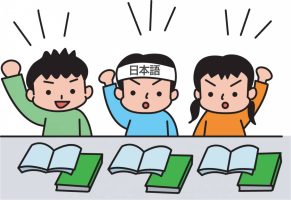 Today I share with you the extremely high quality Japanese learning textbooks of FPT. Hope this textbook will help you in practicing Japanese. You can download it right at the link below to learn!!!
Download the Japanese language learning textbook
I have thoroughly examined this curriculum. It provides you with a full range of vocabulary, grammar, pronunciation, theory, practice exercises, audio files and video instructions for reading, listening, pronouncing Japanese, and so on.
Like Fanpage or follow website for quick updates of good articles.
Good luck
Lmint.