OPPO Find N2 Flip has successfully marked a big turning point for the company right after its launch. So what is unique about Find N2 Flip version? Is the folding screen of the version really good? All will be revealed in the article below.
Join the channel

Telegram

belong to

AnonyViet

???? Link ????
Review outstanding features of OPPO Find N2 Flip
Based on the fact on hand OPPO Find N2 Flip, this version is upgraded and improved by manufacturers with completely new features to confirm the mark in the hearts of customers.
Design
OPPO Find N2 Flip is a flip phone with a modern design, with an edge-to-edge screen on the front and a secondary screen on the back. The flip mechanism is said to be durable and the hinge has a smooth opening and closing action that makes it convenient for users to fold and open as they like.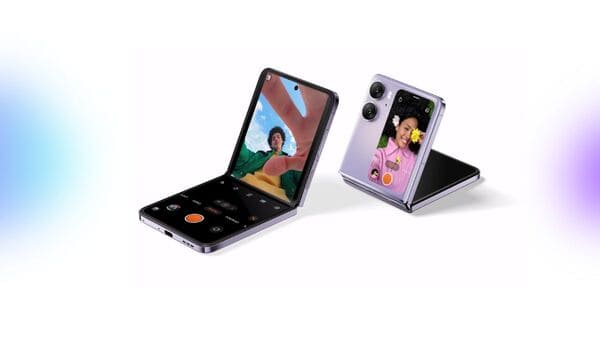 Find N2 Flip has dimensions of 166.5 x 74.4 x 8.4mm corresponding to a weight of 189g, so it is quite thin and light for you to easily carry with you wherever you go. It can be seen that this folding design of the version has successfully affirmed its position in the eyes of users.
Screen
OPPO Find N2 Flip owns a 6.55-inch AMOLED overflow screen with a resolution of 2400 x 1080 pixels and a 90Hz refresh rate. Thereby, users can satisfy their eyes with vivid, realistic images.
Besides, the secondary screen on the back adopts an AMOLED panel that is capable of displaying content clearly even under sunlight. It can be seen that the dual-screen setup of the Find N2 Flip is very useful for taking selfies with the high-quality rear camera.
Configuration
OPPO Find N2 Flip phone is equipped with Qualcomm Snapdragon 888 processor – one of the most powerful chips today. Thereby allowing the machine to operate quickly with optimal performance in concurrent tasks. In addition, the version also integrates 8GB RAM and 256GB internal storage to help you save data access time significantly when running with high performance.
Feature
With leading advanced technology, OPPO Find N2 Flip brings with it many smart features to support users during use. In particular, it must be mentioned that the folding utility that the version brings has helped OPPO's family conquer technology followers. However, the Find N2 Flip phone still meets the durability when using daily folding and opening operations. Besides, abnr session also integrates many outstanding features and unique applications to meet the needs of consumers.
The battery
Find N2 Flip – Folding phone Latest OPPO carrying a 4000mAh battery that supports 30W fast charging for hours of use with a stable configuration. At the same time, users can quickly recharge their phones to serve their needs.
Is the OPPO Find N2 Flip folding screen evaluation good?
Overall, the OPPO Find N2 Flip is a premium folding phone with an impressive feature set. Featuring a dual-screen design and top-of-the-line processor, it's an attractive choice for those who like a flip phone look.
Not only featuring a flexible folding mechanism, the phone also impresses with its unique secondary screen design, promising to bring many conveniences during use. Experiencing many tests, Find N2 Flip achieves amazing durability to help users experience the best.
At the same time, with high-quality resolution and ultra-wide screen size, you can comfortably work or play with sharp programs like never before. In particular, Find N2 Flip is also considered a strategic "partner" in every game through its smooth transition speed.
Where to buy genuine OPPO Find N2 Flip, good price?
If you are satisfied with the new version of OPPO, then quickly grab the opportunity to buy OPPO Find N2 Flip phone at a discount at CellphoneS branch chains. In addition, you are also given a prestigious warranty policy and other valuable gifts when buying.
Hope you will buy yourself a phone that suits your needs after referring to the actual review article OPPO Find N2 Flip.