Are you working in a team and need a collaborative tool to generate content, plans and ideas for your project? Do you want to use a collaboration tool that can work across different apps and devices, helping you stay in sync, communicate, and collaborate effectively? If the answer is yes, then you should not skip it Microsoft Loop – a new and effective collaboration tool for teamwork.
Join the channel

Telegram

belong to

AnonyViet

???? Link ????
What is Microsoft Loop?
Microsoft Loop is an AI-powered collaboration tool that allows teams to work together to create content, plans, and ideas across a variety of apps and devices. Microsoft Loop was developed by Microsoft, with the goal of helping users work together flexibly, intelligently and safely.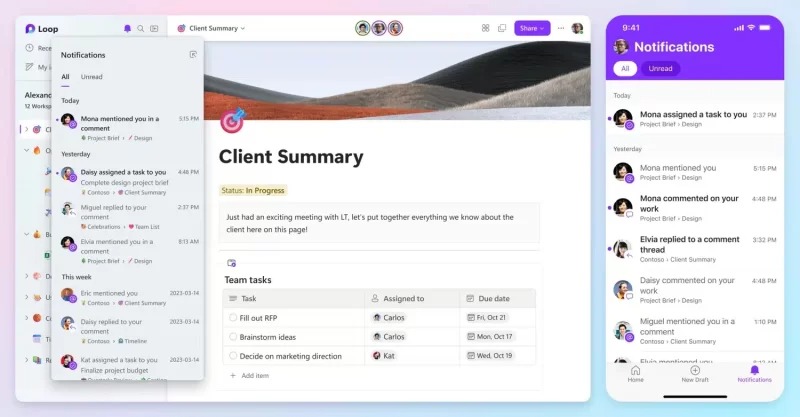 What outstanding features does Microsoft Loop have?
Microsoft Loop includes three main features which are:
Loop Components: Are pieces of content that can be moved and synchronized across many different applications, such as Teams, Outlook, Word, Whiteboard, etc.
Loop Pages: Flexible text pages in the Loop application that allow you to combine users and Loop components, links, tasks, and data.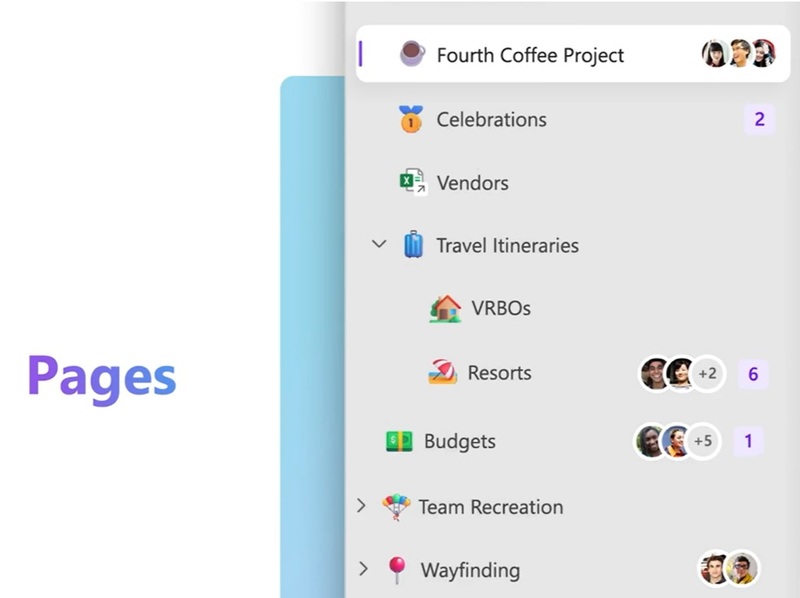 Loop Workspaces: A shared space for you and your team to view and summarize everything important to your project, so everyone can track progress and common goals.
What are the benefits of Microsoft Loop?
Help your team maintain synchronicity, enhance creativity, and communicate and collaborate effectively.
With Microsoft Loop, you can:
Create rich and diverse content from text messages or from AI.
Share these assets with the team across different apps without having to copy or convert.
Edit, add or delete the content as you wish.
Track who is doing what in the group, and be able to communicate with them via chat, voice or video.
How to use Microsoft Loop
You can download the Microsoft Loop app on the Microsoft Store, by clicking the link here > click Get > Get in Store app to install.
Or you can access it at the Microsoft Loop homepage here
Click "Get Started" to start using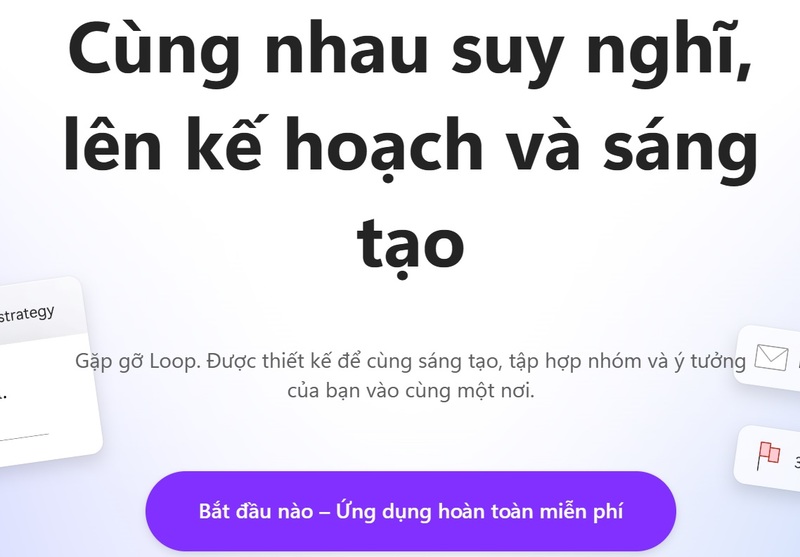 To enter the Workspace interface (Workspace), you touch the Microsoft Loop icon. To create a new workspace, click the plus button.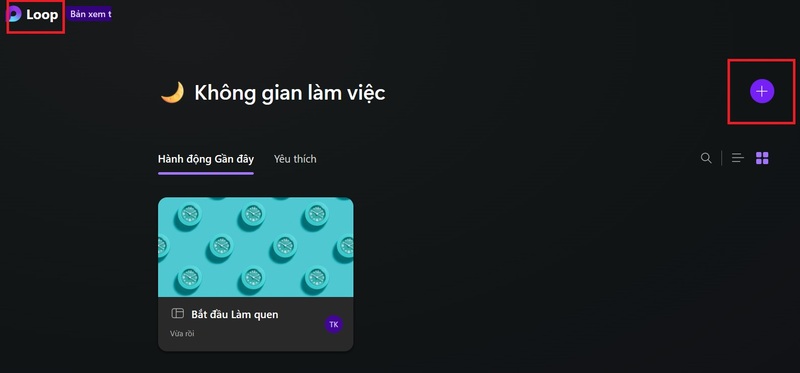 Epilogue
So I introduced you to Microsoft Loop, a new collaboration app from Microsoft, makes it easy to connect team members to build content together. You can think, plan, and create together like there's no distance. Good luck with your application!