Previously, when users shared photos with friends via Messenger, The quality has dropped quite a bitalways suffer sharpness, dimand tragically reduced resolution. If you send more than one photo, the quality will be getting worse and worse because Facebook's image compressor mistakenly reduces the size of the sent.
Join the channel

Telegram

belong to

AnonyViet

👉 Link 👈
From May 2017. Copy Update Messenger new will allow users Select image quality before sending.
The image will be divided into three levels of resolution: Small – Medium – Large.
You can choose the resolution of the sent photo using one of three qualities Small – Medium – Large.
Quality at three levels of image resolution:
Small: The photo will be compressed as before and will lose quality. The sending process will be faster because the image is slightly compressed
MinusMr. Binh: Lighter compressed image, less sharpness, for snapshots mechanical machine can still maintain stability.
Big: Photos are okay keep 100% resolution or in other words send in the form HD (Original image).
This update is only applied on Android operating system, so please wait for IOS!
How to send HD photos via Messenger
You guys update Messenger to the latest version of May
Click the send photo function
Select HD -> Select the quality to send -> Send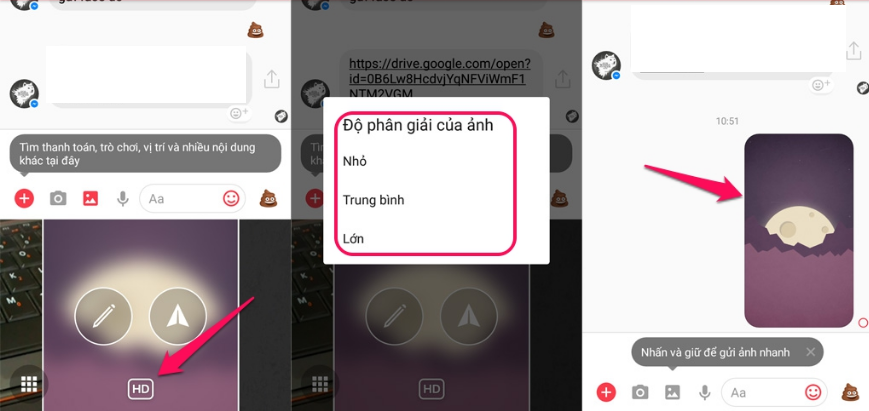 Good luck !
AnonyViet – Better and better