He has a good sense of humor and has many interesting stories. You want to share funny stories into Facebook chats. But you don't know how to use Photoshop to make photos.
Join the channel

Telegram

belong to

AnonyViet

? Link ?
Today AnonyViet Instructions on how to make photos of Status, Sms, Comments of the largest social networks today. You don't need to use Photoshop, you can still do it. With just a few taps, you will get a picture of chat content that is 100% lifelike.
You can use F12 to edit each chat and then take a picture. But this doesn't work on phones. I have a better web tool that can help you complete a photo montage in 1p30s.
The website below supports fake messages and chats like Facebook, Twitter, iPhone SMS, Android SMS, Whatsapp and Snapchat. You have many options on the Menu bar to choose from.
Visit the website to fake the message.
The example below I will edit the comment conversation on Facebook.
There will be 3 tabs
Tab 1: Information of the 1st person.
Tab 2: Second person information.
Finally, Tab 3: Information about conversation time.
You just
The content below corresponds to the ordinal numbers in the image above.
Upload first person avatar
Enter the first person's name
Time of the 1st person's dialogue of the 1st sentence
Choose the type of message is comment or chat (Messenger)
Message: Enter the content of the chat and press Add messenger to add chat content.
Download photos when finished
After completing the first person's information. You click on the tab Person 2 to fill in the information for the second person (green area on the photo). Finally, switch 2 tabs back and forth to chat with each other.
Once done, click on the . button Download Facebook Full Chat as Image below the image to download the image. If the case cannot be downloaded, use Snipping Tool of Windows screen capture for quick.
Snipping Tool is a built-in screen capture tool on Windows 10. You just need to press the key combination Windows + WILL and search for "Snipping Tool" will see (As picture below).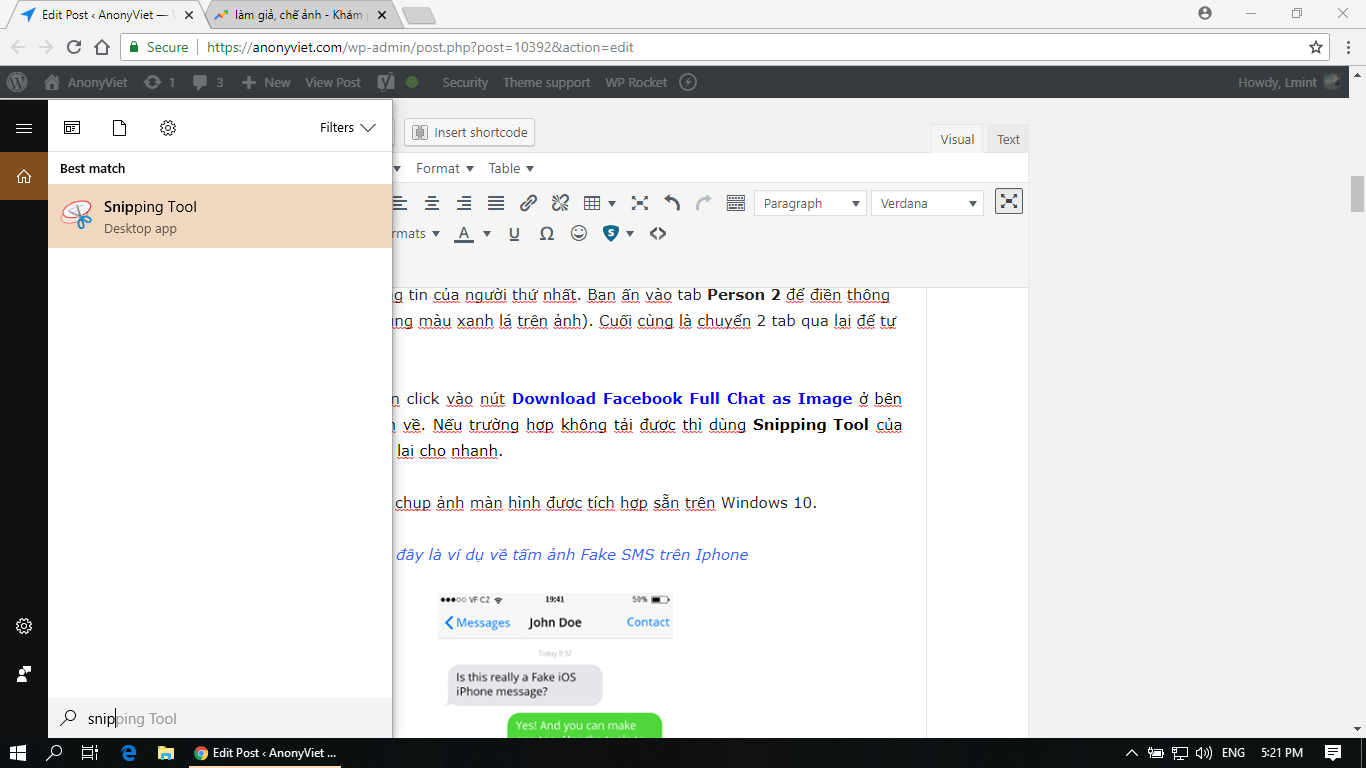 Below is the result after Spoofing SMS on Iphone.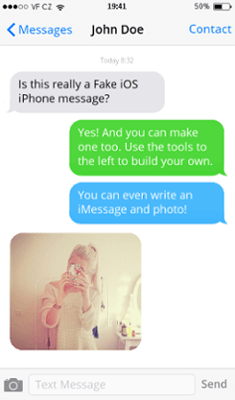 If you have any questions, please leave a comment below for me to answer. Like Fanpage or follow the website to quickly update good articles.
Good luck
Lmint.