Listening to the radio is a fun way to learn a new language, stay up to date with news and entertainment. But how to listen to radio around the world easily and for free? Let's AnonyViet discover Radio Garden – a website that allows you to listen to radio stations around the world very intuitive and easy.
Join the channel

Telegram

belong to

AnonyViet

???? Link ????
What is Radio Garden?
Radio Garden is a website developed by a group of researchers, artists and engineers from different countries. Their goal is to create a common space for all radio stations in the world, regardless of geographical location, language or politics.
Using WebGL technology, they created a 3D Earth where you can rotate and move to discover radio stations around the world.
How to use Radio Garden
To use Radio Garden, you just need to visit this site. You can then click anywhere on the map and the page will let you listen to any radio station of that state or country for free.
You can listen to radio from big cities like New York, London or Tokyo, or from remote areas like Greenland, Antarctica or small islands, just click on the location on the globe or search the name in the bar. Search is done.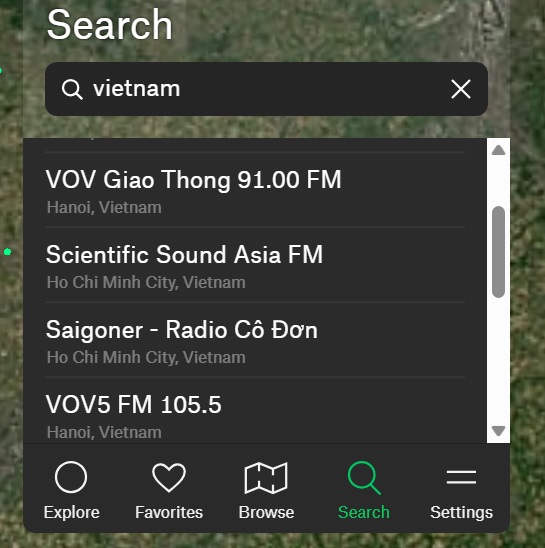 Features of Radio Garden
Radio Garden It is not only a tool for listening to radio, but also a platform for discovering and sharing the world's musical culture. You can search, favorite, send, share and access the web of radio stations.
You can click on the heart icon to save the station to "Favorites"
Click on the 3 dots to access the radio station's website or share it with friends.
In addition, you can also explore playlists created by the Radio Garden team.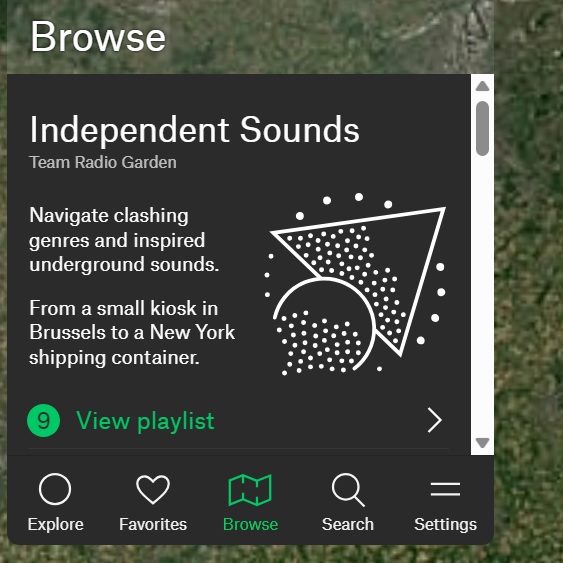 Recommend some good radio stations you should listen to
This is a radio for those who are lonely and want to find solace and motivation in life. Saigoner – Radio Lone specializes in playing gentle and deep music, as well as radio programs about love, confiding and sharing.
This is an Australian radio station, specializing in playing 80s songs of famous singers and bands such as Michael Jackson, Madonna, Queen, ABBA, etc. You can listen to the tunes that bring back many childhood memories. and youth with familiar and vibrant songs.
This is an American radio station, for children and families. You can listen to fun and catchy music by famous kids and teen singers and bands like Selena Gomez, Justin Bieber, Taylor Swift, etc. You can also listen to interesting and educational radio programs. education about Disney movies, animations, and games.
This is a British radio station for British soldiers and their families living and working in Brunei. You can listen to Brunei and UK news, information and entertainment, as well as British and international modern and classical music.
This is a radio station of Costa Rica, specializing in playing romantic music and ballads by famous Latin singers and bands like Luis Miguel, Enrique Iglesias, Alejandro Sanz, etc. You can feel the love and emotions. through sweet and poignant songs.
This is a Swiss radio station, specializing in playing classical music by world-renowned composers and artists. You can listen to the classic and immortal works of composers such as Mozart, Beethoven, Bach, Chopin, etc.
Epilogue
Radio Garden is a unique and innovative project that gives you the opportunity to listen to radio around the world easily and for free. Try Radio Garden today and discover the music of the world!