In the previous article, AnonyViet guided you to create The little boy scurried, or climbed wildly on your computer screen. In this article, I will guide you to change the Skin (shape) of this character.
Join the channel

Telegram

belong to

AnonyViet

👉 Link 👈
Previous post for those of you who haven't seen it
Instructions for changing Shimeji characters
You just need to go to the page Store Shimeji
In the store, scroll down a bit and you'll see a lot Shimeji library presented.
You choose the character library you want and Press ! Then select the button Download to download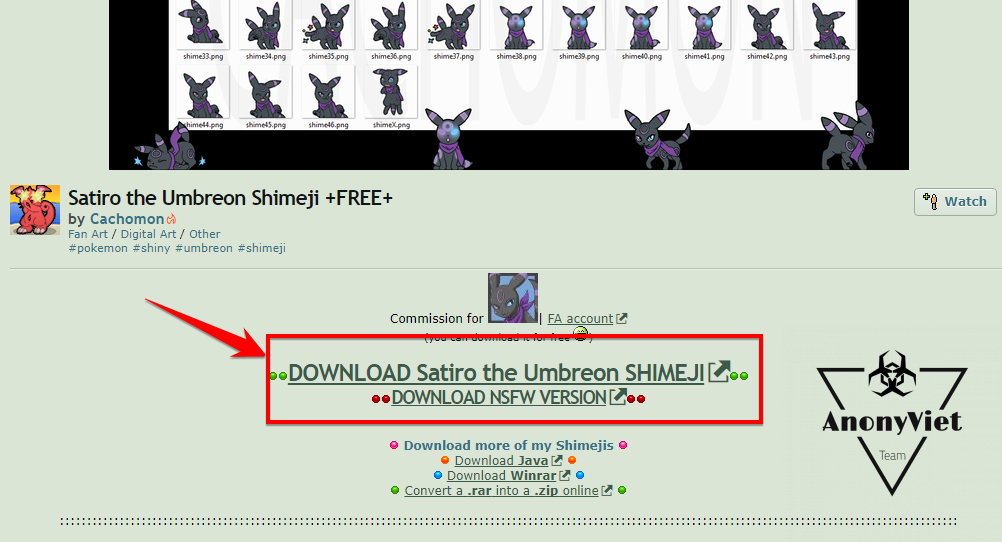 After downloading the character library, you guys Open the file in java like the previous post I instructed.
The download link is a mediafire link, so there will be no virus so you can rest assured!
It is done !
Good luck