The Appstore is the familiar app and game installation store for most Apple users. However, recently, this store often fails to download applications. Today I would like to guide you on how to fix the error.
Join the channel

Telegram

belong to

AnonyViet

? Link ?
Here are the basic mistakes that users often make that affect the operation of the Appstore. You should take some time to check the status of your machine.
Check the network connection
This is probably the first issue that should be taken care of when the app cannot be downloaded. Appstore needs a good enough network connection to be able to download the application. Therefore, you need to carefully check the Wifi signal and transmission line first.
Check the operation of VPN applications
If your device has installed and used VPN software before, try to check again. Because if you change the IP to another region, it may affect the authentication and slow down the connection on the Appstore. This can also be the cause of the application not loading.
Try deleting that VPN app and try downloading it on Appstore again!!
Reboot the device
Indeed, this can also be an effective solution in many cases. Sometimes the machine has hardware problems and runs unstable. That can lead to the application misbehaving the user. What you need to do is simply reboot the machine to bring it back to a stable state.
System update
Sometimes Apple updates the system with many new improvements that the old version did not have. Therefore, if you do not update the system to the new version but stay at the old version for too long, it will easily cause errors. Come in Settings > General > Software Update > Check and download the latest version.
And this is also something that I recommend you do regularly to keep the device stable. Note that you should back up the device, remember the iCloud account and password you are logged in to the device before performing a software update.
Error due to locked Apple ID
This error is usually because you entered the wrong password so many times that Apple locked your account. That's because of their privacy policy. You can bring the device directly to the nearest Apple Store for help. Or if possible, contact Apple staff for support.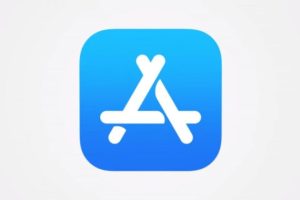 Hopefully the above sharing will be useful for those of you who are having trouble downloading applications on the Appstore.