For today's network users, Fake IP seems quite familiar. Sometimes you need to change or spoof your IP address for work. Usually we will use software to support this. But today I would like to share with you how to Fake IP without using software.
Join the channel

Telegram

belong to

AnonyViet

👉 Link 👈
Using 3rd party software to support Fake IP?
For me, this is not a very optimal and effective way to do it? Because when using the software you have to depend on 3rd parties. Good Fake IP software often has to pay a new fee to use it, so maybe this is not an option for us students.
Another thing is that you will spend computer resources to install and use the software. There is also the risk of being infected with Viruses from fake software inserted with malicious code. That's why you should be careful and consider your choices carefully when using 3rd party software.
Fake IP tutorial without software
You can completely fake your IP address with the tips that I guide below. We'll be using something rather familiar called Proxy. Please follow the instructions below to Fake IP. First, you should access Visit the website by following the link below to get quality IP and Proxy information.
Here, you will see a very large and large listed data table.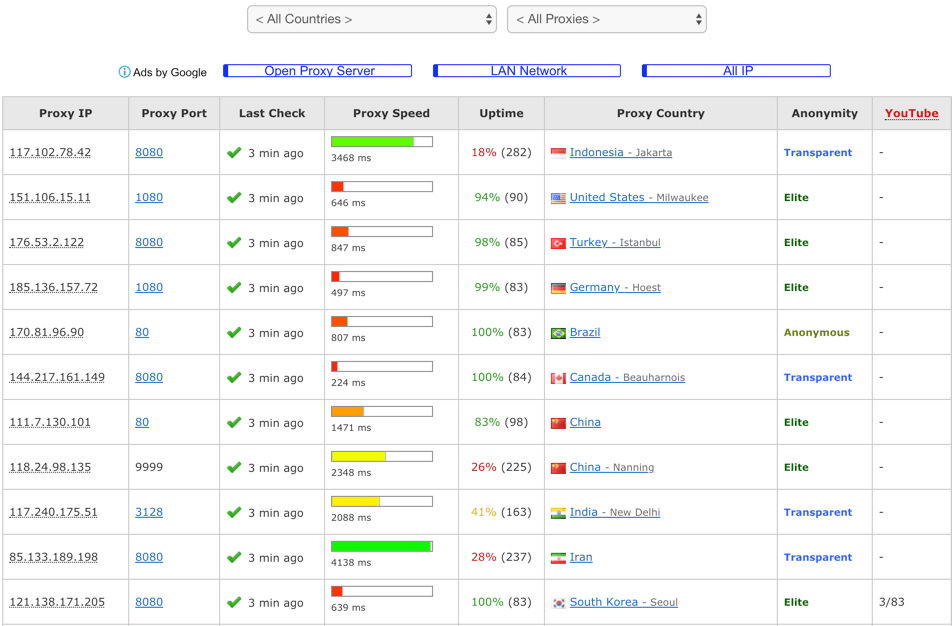 At the top there will be a selection box so you can filter by the country you want. Now choose the country you want to Fake IP (in each country there will be specific regions). In the example in this article, I will choose the IP in Vietnam for familiarity.
Now I will filter out the active IPs in Vietnam.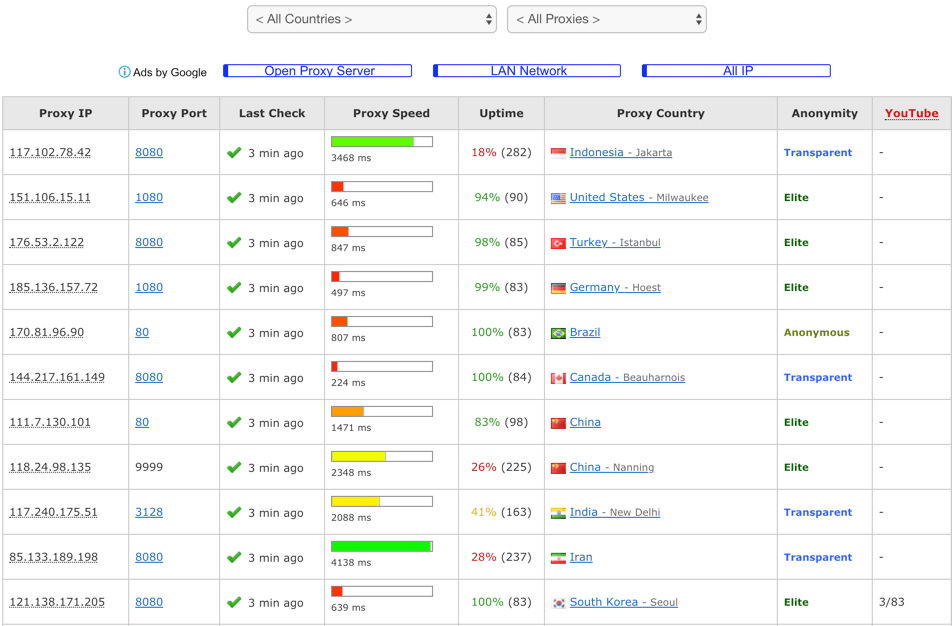 Next we will choose the address Proxy IP and Proxy Port in the first two columns of the table to use.
Proxy Speed will represent the line speed.
Uptime is a measurement of data upload time and server response speed.
Anonymity is the level of security (anonymity) of the Proxy with different levels.
Please choose the Proxy that you feel most comfortable with and then proceed to use it according to the instructions below. Remember to save Proxy IP and Proxy Port selected for a moment of use.
Use Proxy to Fake IP
Use the key combination Windows + CHEAP to open the dialog box Run and type and keyword inetcpl.cpl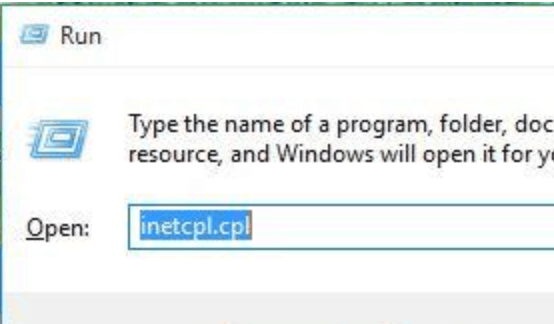 Then Press Enter.
Next switch to Tab Connections -> choose LAN Settings to enter network settings.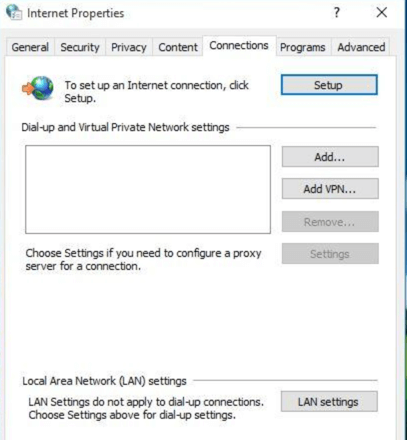 After entering LAN Settingswe proceed Fake IP by following the steps in the image below one by one.
Select Use Proxy Server.
Enter the Proxy IP address you selected earlier.
Enter the selected Proxy Port.
Click OK in the settings panel to save the settings.
Click OK in the main panel to apply the setting.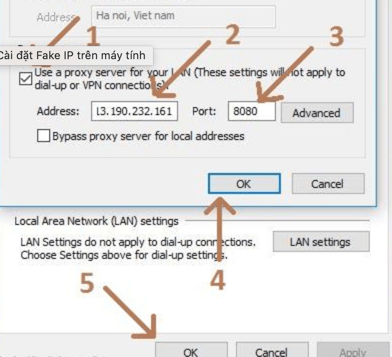 You can check if the IP has been Fake or not at the website below.
https://www.whatismyip.com