How to write colored text on stt Facebook status line
Join the channel

Telegram

belong to

AnonyViet

? Link ?
Facebook is a very large social network in Vietnam. Occupying most of the online time of young people of different ages. Beautiful interface and regularly updated with new features. Always update the fastest news to readers. The posts are highly entertaining, so they are supported a lot.
Before facebook allowed users to comment (comment) with colored text. To emphasize the meaning of words associated with important events or emotions. Example user comments "xoxo" or "Congratulations","Congratulation" then bold and change color. When the user clicks on that colored text.
Immediately there will be sound and a series of short effects that will appear very beautifully. And now, you can also do it on stt. Or called status or called your status line (stt facebook).
You can see more articles for high-tech:
Instructions to hack icloud using Social Engineering method
What is status and how to write colored text on status
Status is created by facebook so that users can update their personal status. That status will be listed on your own timeline. But so far we have only written lowercase black letters on it with illustrations.
But the recent update, facebook has allowed users to use bold colored text. To emphasize like the comments (comments) I said above.
Currently, Facebook's color text list includes words. "rad", "bff", "lmao" and "thank you so much".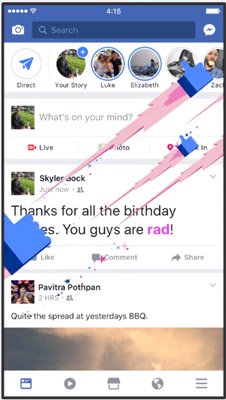 In Vietnam currently the most used keyword is "bff". This phrase stands for Best Friend Forever It means being friends forever. And another good news is that facebook is updating the keyword list every day. To give users more choices. The list will also be expanded to include more diverse topics.
For example, travel – travel, wedding – wedding and many more topics. You can follow the big CEO Mark Zuckerberg to know more!!! Thank you for taking the time to read this article.
You can see more small corners for tricker if you like!!
How to make the latest ghost Facebook 2018
How to pass Facebook's 72h checkpoint with 2018 pictures
Like Fanpage for early updates of good hacking articles and tips!
Thank you and best wishes you succeed
Lmint.