How to write a thesis using ChatGPT without being detected This is a topic that many students are interested in. ChatGPT is an artificial intelligence chatbot capable of generating text according to the user's request. However, using it to write a thesis can come with serious risks and consequences if discovered. In this article, AnonyViet will introduce you to some tips to help you write your thesis with ChatGPT undetected!
Join the channel

Telegram

belong to

AnonyViet

???? Link ????
Benefits of ChatGPT
ChatGPT is an intelligent chatbot based on artificial intelligence (AI) researched and released by OpenAI in November 2022, formed on the basis of large language models (LLMs) GPT-3.5 and GPT-4 by OpenAI.
ChatGPT can communicate in a dialogue style with users, can assist users in composing documents, correcting mistakes, creating creative content, finding information and many more. Thereby helping to save time, effort and cost when composing documents, and at the same time improve the quality of information quickly and effectively.
How to write a thesis using ChatGPT without being detected
Step 1: Create text with ChatGPT
You visit ChatGPT homepage
Type your thesis topic into the chat box and press Enter.
ChatGPT will respond with a paragraph related to that topic. You can ask ChatGPT to continue writing or edit the paragraph as you like.
Repeat this process until you have enough content for your dissertation.
Step 2: Use Sin Code AI to rewrite that passage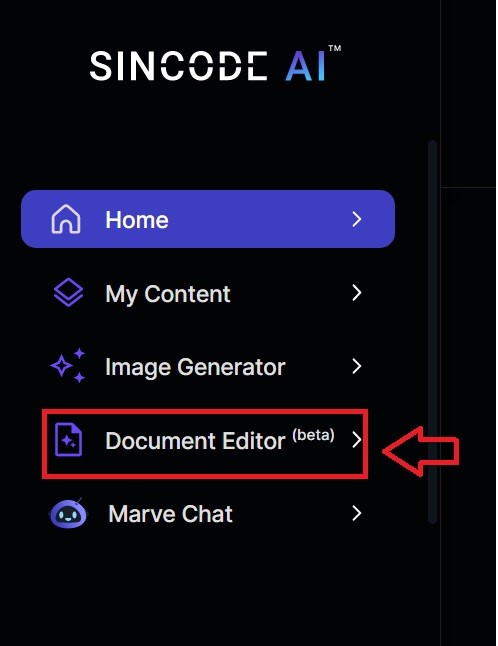 Paste the content that ChatGPT created in step 1 into the blank box
Press Ctrl + A to highlight the entire text > Click "Ask AI" > Select "Make undetectable"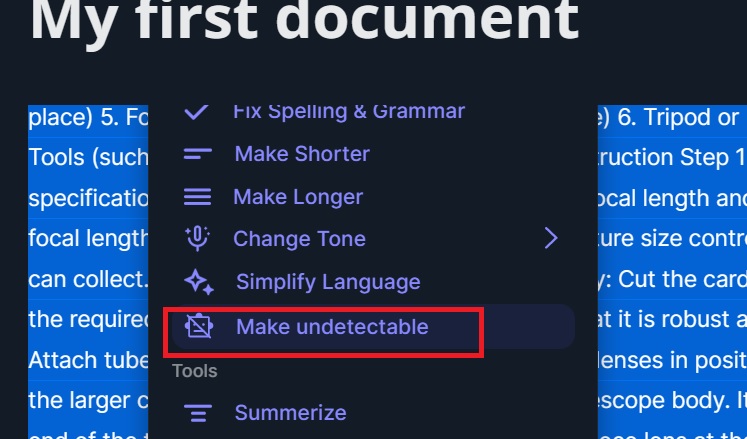 Wait a moment for the system to process and rewrite. After the AI ​​has finished rewriting, you click "Replace Selection" to replace the AI's article with your own.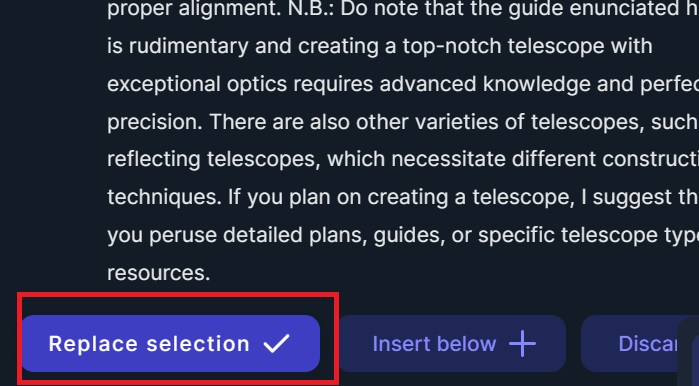 Step 3: Check again with AI Text Classifier
AI Text Classifier is a tool to help determine if text is written by AI or not. It analyzes your text and shows the probability that it is AI or human generated text
Visit the homepage AI Text Classifier
You copy the entire content and paste it into the blank box > Click "Submit"
The system will display the result as AI writing or writing, or the result can be 50-50 unknown.
As you can see in the 2 comparison pictures below, after you use Sin Code AI to rewrite, the test results have changed, making your article undetectable because ChatGPT write more.
But the limitation of this approach is that it only applies to content written in English, Sin Code AI temporarily does not support Vietnamese.
Epilogue
So I just guided you How to write a thesis using ChatGPT without being detected with just a few simple steps. ChatGPT is a tool to help create extremely useful content, when you know more about this tip, it will be even more convenient in work and study. Good luck with your application!