Yesterday AnonyViet has an article to guide you How to install MiTV to watch hundreds of TV channels on your phone. However, this method only works on Android. Why can't iOS use it? Nothing is impossible, to watch all channels of MiTV on IOS. We will use it through an intermediary application called GSE SMART IPTV.
Join the channel

Telegram

belong to

AnonyViet

? Link ?
The channel list has been removed from the outside channels. Leave only Vietnam channel and channel xxx
How to watch MiTV's channel on IOS using GSE SMART IPTV
(GSE Smart IPTV still has support on Android okay guys)
Step 1: Go to Appstore to download GSE SMART IPTV about
Step 2: Launch the app and click on the 3 tile icon to access the extended menu. Click the "Remote Playlist" option.
Step 3: Click the "+" and then click the "Add M3U URL" option.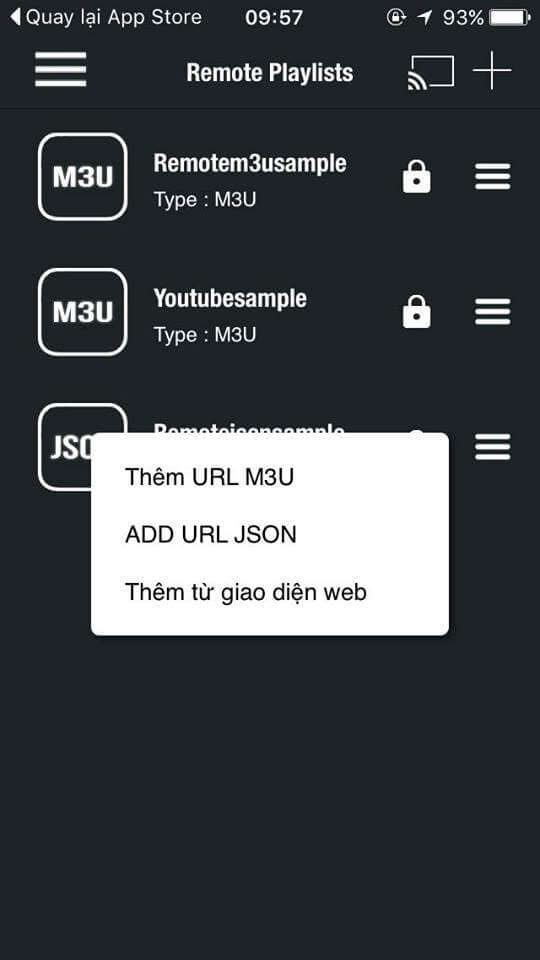 Step 4: Type any name in the "playlist name" box, and in the "link playlist…" box. then paste this link https://anonyviet.com/resources/tv/kenh.txt
If you want to see xxx, add this list: https://raw.githubusercontent.com/Jackyiptv/t4u/master/adiptv.m3u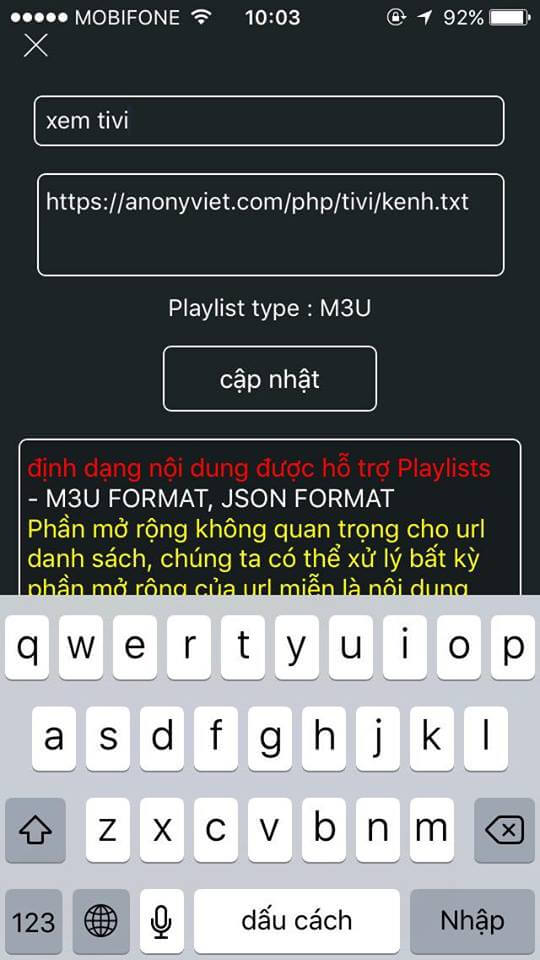 Step 5: Done, click "Add" and enjoy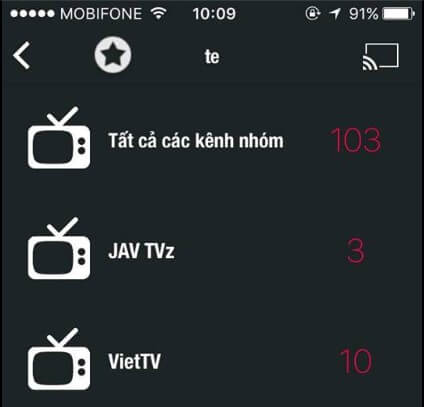 Summary of GSE SMART IPTV channel list
Miscellaneous channels on TV:
Free channel:
Channels for VNPT network operators:
Channels for other carriers:
What is GSE SMART IPTV?
GSE SMART IPTV is an advanced IPTV solution used for online and offline television. With built-in powerful player that supports most formats including RTMP. Special support for M3U playlist parser.
If you want to play M3U, JSON live stream, if you need a player that supports these live (non-live) streams, this IPTV is the solution for these requirements.
The App has provided a sample M3U, JSON, to watch TV online. We can follow the sample files, or see Mitv's instructions for playing TV channels at the end of this article
– Built-in powerful music player, No need to look for third-party players to support these formats.
Support List
Support: Local M3U Playlists (user can upload via FTP and HTTP).
Support: Remote Playlist (User can add their http remote playlist).
Support: Safe Playlist (No need to enter full url, just register http url with username).
Support: Database Playlists.
Support: Export database playlists to M3U format.
Support: EPG in XMLTV format (xml, zip, gz formats allowed).
Support: Playlists can be uploaded via FTP or HTTP web interface.
Faster and better M3U parser.
Advanced integrated player features:
– Supports subtitles in .srt format, can be uploaded via FTP or HTTP