How to use D-ID to create a talking avatar on Canva is one of the topics that many people are interested in today. By combining D-ID and Canva, you can create lively and interesting speaking avatars for your presentations, intros, vlogs. In this article, AnonyViet will guide you how to use D-ID to create the avatar mentioned on Canva simply and quickly!
Join the channel

Telegram

belong to

AnonyViet

???? Link ????
What is Canva?
Canva is an online graphic design platform in the form of a website. You do not need to install any software, just create an account and log in on the website to be able to use Canva.
This is a website that helps amateurs also design graphics, images and videos with many templates available. In addition, Canva also provides templates with sizes that match the standards of social networks such as Facebook, Youtube, Instagram, etc.
Canva has two versions, free and paid (pro). You will have more beautiful templates and more specialized and useful tools with the pro version.
In addition, Canva also supports you to create professional and shareable logos, flyers, banners, posters, CVs, invitations, intro videos, memes, collages, charts, etc. print easily.
What is Canva's D-ID AI Presenters feature?
D-ID AI Presenters is a new feature of Canva whereby you can create intro videos with AI-generated virtual characters. D-ID AI Presenters is based on Generative AI technology from D-ID, a company that specializes in creating high-quality and realistic virtual portrait images and videos.
Benefits of D-ID AI Presenters
The D-ID AI Presenters tool brings many interesting and useful experiences to users, such as:
Allows users to create vivid and attractive talking avatar videos, suitable for presentations, introductions, PR, advertising, etc.
You can combine images of celebrities, cartoon characters, anime, etc. to make your presentation or video more attractive and fun.
Save time and money on video creation with professional tools.
Integrate right into Canva – the famous online graphic design tool
Harness the potential of Generative AI-powered design to create engaging and interactive content.
Catch up with the current hot trend of AI
How to use D-ID to create avatars on Canva
Step 1: First, you visit the homepage Canva > Select the Apps section on the left side of the screen > Click to select the D-ID AI Presenters feature

Step 2: At this point, a pop-up window will appear, you can click on 1 of the following 2 options:
Use in existing design: Use in an existing design page
Use in new design: Use in new design page
Here, I will choose Use in new design > Select the size format as "Video".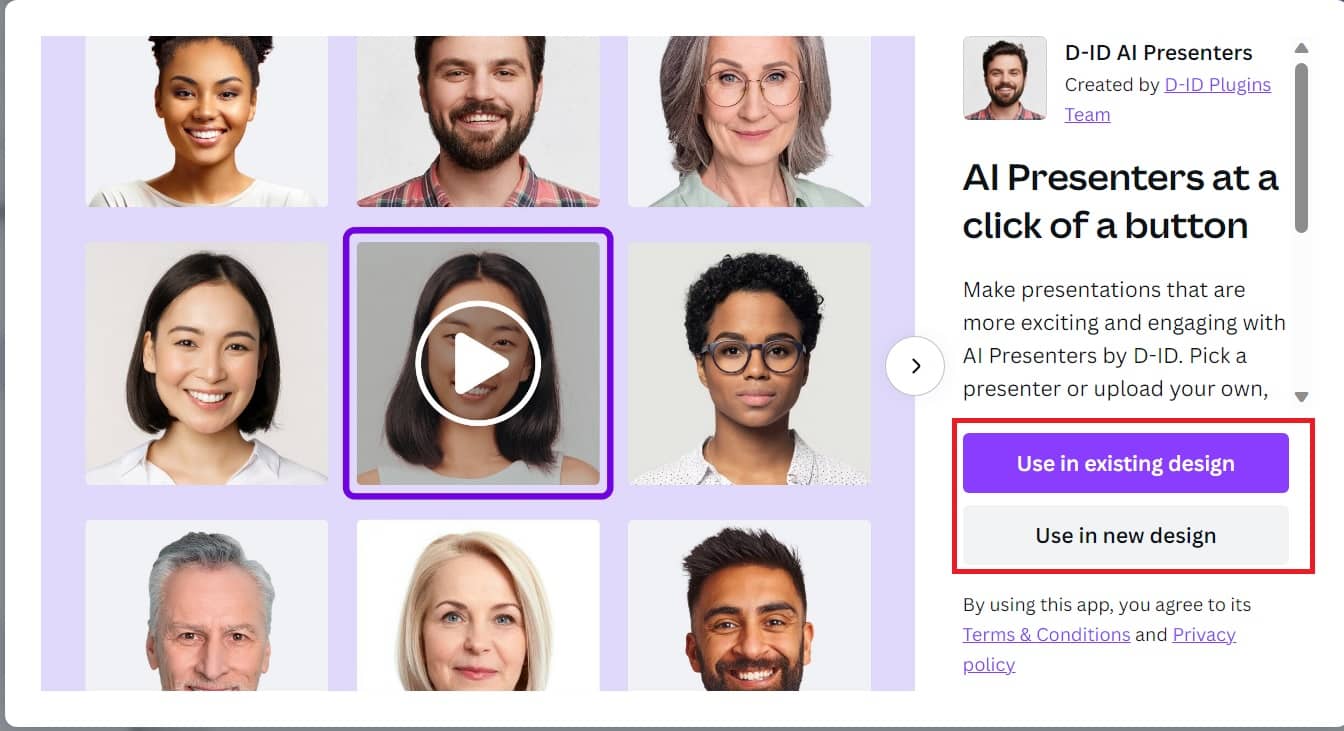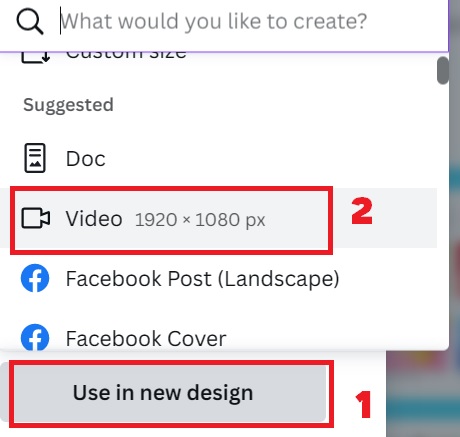 Step 3: At the interface of the design page, click "Connect" to let D-ID AI Presenters connect to your account.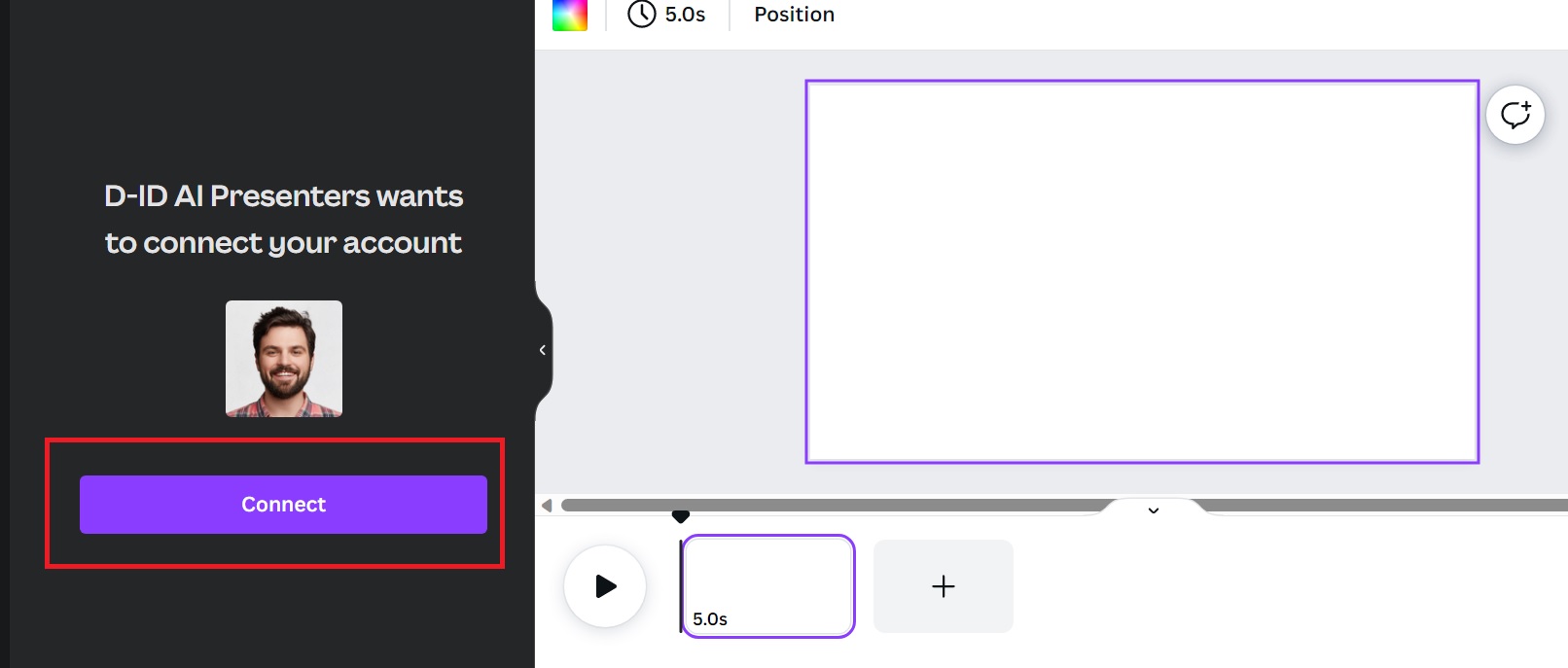 Then click on the G icon > Select a Google account to proceed with the link.
Step 4: Select presenter (speaker)
The system provides a lot of presenter templates for you to choose from. But if you don't like these faces, or don't want to clash with anyone, want to create your own, then you can download the image you like from your computer, by clicking "Upload"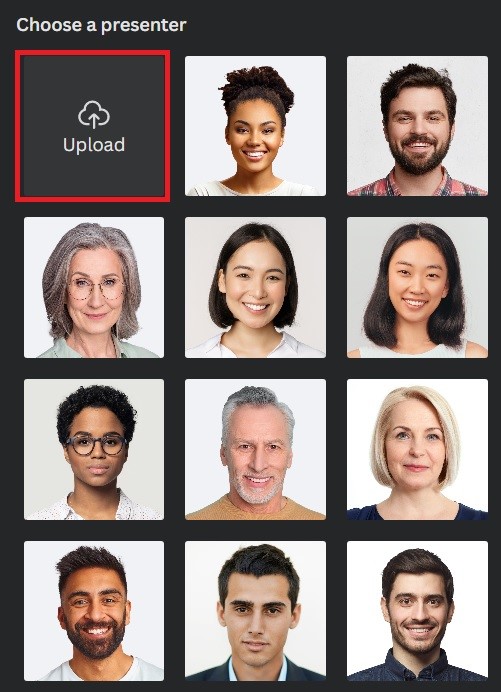 Step 5: In the "What should they say" box, enter your dialogue here (limited to 500 characters).
In the "Choose language" box, select "Vietnamese" if the dialogue is in Vietnamese.
In the box "Choose voice", there are only 2 options: HoaiMy (female voice) and NamMinh (male voice).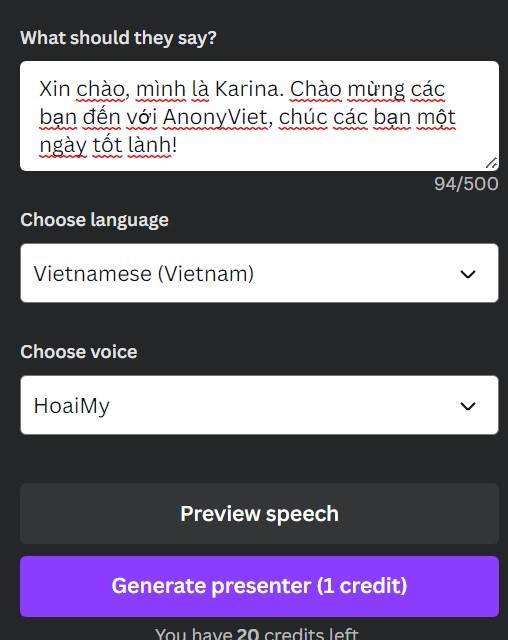 Step 6: Finally, click "Generate presenter"
Each time such gene will cost 1 credit. You have a total of 20 credits, which can be used 20 times.
The results will appear on the right side of the screen, you can completely adjust the position and size of the video.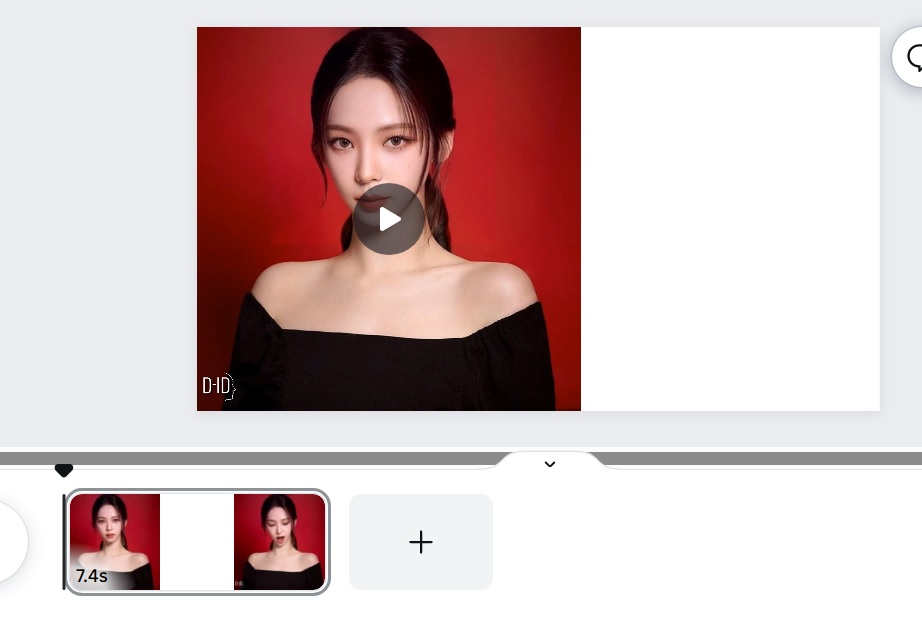 How to separate and add background images to D-ID videos
To separate the wallpaper as well as add a new background to the video for more vividness, follow the steps as follows:
Step 1: You click on the newly created video > Select "Edit Video" > Select "Background Remover" to proceed with background separation.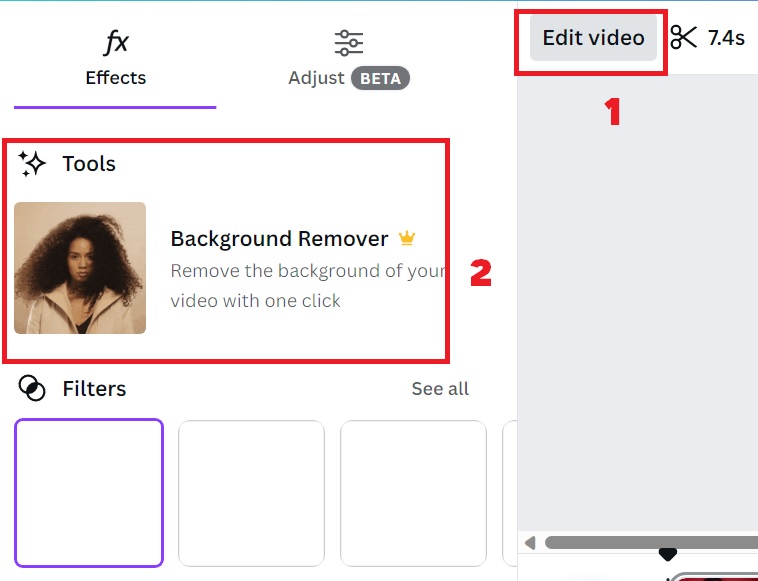 Step 2: Paste or drag the wallpaper you like into the design page, press Ctrl + [ để hình nền nằm phía sau hình người mẫu (presenter). Sau đó cân chỉnh sao cho hình nền nằm cân đối hài hòa trong trang.
Bước 3: Sau khi hoàn tất, để tải đoạn video về mấy, bạn bấm "Share" ở góc phải màn hình > Chọn "Download" > Chọn định dạng MP4 Video > Kéo chọn chất lượng video (bạn kéo maximum thì sẽ ra định dạng 4K) > Download.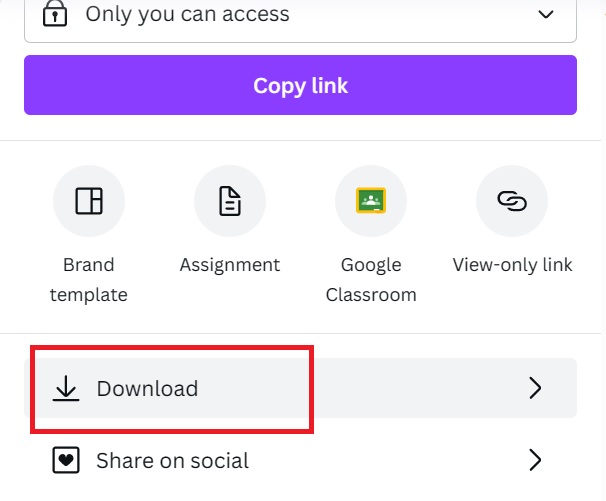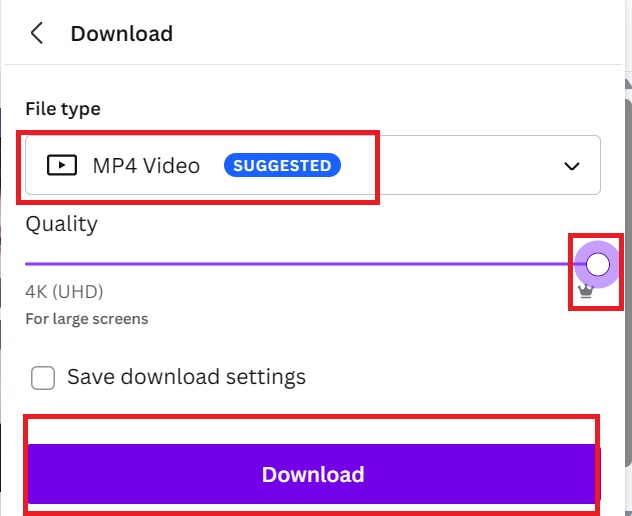 Vậy là bạn đã tải video về máy tính thành công rồi đấy!
Còn trong trường hợp bạn muốn xuất ra dưới dạng hình ảnh thì nhớ chọn định dạng đuôi là JPG hoặc PNG nhé.
Thành phẩm sẽ như sau:
Epilogue
So with just a few simple steps, AnonyViet showed you how to use D-ID AI Presenters to create avatars on Canva very quickly and easily. This useful tool D-ID AI Presenters you can apply in video content posted on Youtube or Tiktok to bring interesting and attractive to viewers. I wish you success in applying it and remember to share it with everyone you know!