Do you have a crush on someone and want to find? the app tells how far Crush is from you? Or do you want to stealthily track your lover's location without asking or texting? Want to know the app that shows the distance to your crush on your phone's lock screen so you can easily find and reach them? If you have the above desires, then iScreen will be the application for you.
Join the channel

Telegram

belong to

AnonyViet

???? Link ????
iScreen – App that shows how far Crush is from you
iScreen is a unique and novel application, specially designed for couples who want to display distance and messages with their lover on the lock screen of their phone. With the iScreen app, you'll always know your lover's location and distance from you, and can text and chat with them easily and securely.
iScreen app gives you many benefits, like:
Helps you to always feel close and connected with your lover, whether they are apart or busy.
Saves you time and the batterybecause you don't have to unlock your phone to view messages or maps.
Helps you keep your personal information secure, because your messages will be encrypted and can only be read by you and your lover.
Helps you personalize the look and feel of the app to your liking, as you can change colors, backgrounds, fonts, emojis, and more.
How to show distance and messages to your lover using iScreen
Do the following steps on both devices
Step 1: Get the app iScreen
Step 2: Go to "Lockscreen" tab > Select "Intereaction"
Step 3: Set avatar, emotion, name, .. for your character > Click "Done"
Step 4: Select "Add friends", enter the code on your crush device to connect with your crush
Step 5: After successful connection, click "Message" to write a message and a blank box > Click "Send" to send
Step 6: Click "Save to My Widgets" to save to the widget store
How to show Crush's distance and messages on the lock screen
Step 1: You return to the lock screen, long press for a few seconds > Press "Customize" > Select Add Widget"
Step 2: Select "iScreen"
Step 3: Select "Rectangular Widget" > Click "Tap to choose a widget", tap twice to add 2 widget boxes to the lock screen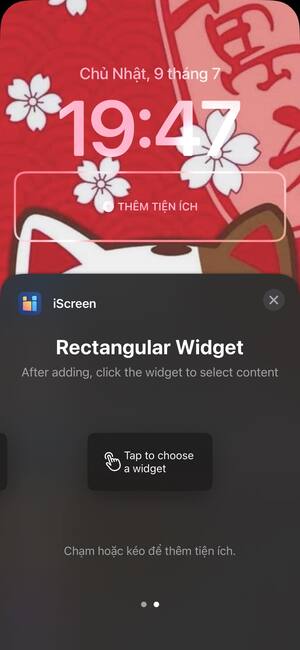 Step 4: Click on each widget box in turn and select "Interaction" and "Distance"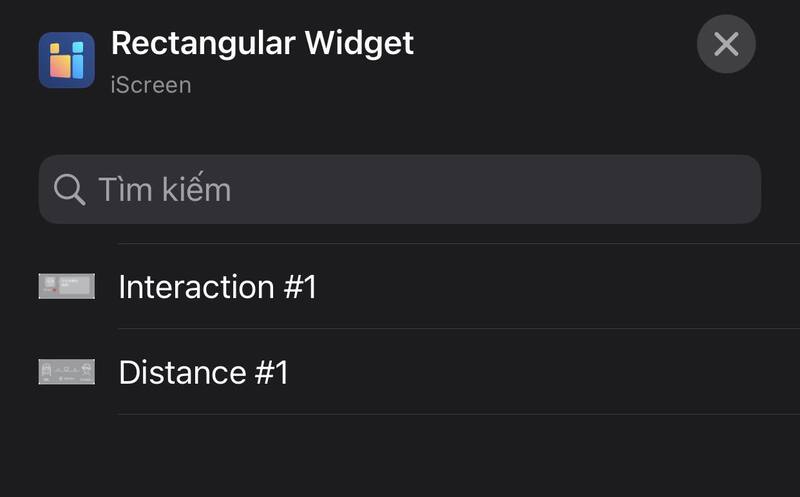 At this point, your lock screen will show the message and the distance between you and that person
Epilogue
So you know the outstanding features and how to use the app tells how far Crush is from you – iScreen is it right! This is an extremely useful and friendly app, making it easy to track and reach your crush. Good luck with your application!