The times when you receive a notification of a Zalo message, but have not been able to see it, the opponent is immediately withdrawn. If you are curious to see what that content is, let's explore with AnonyViet How to view recovered messages on Zalo through the article below.
Join the channel

Telegram

belong to

AnonyViet

???? Link ????
Note: This method only works on models using Android operating system (Samsung, OPPO, Realme, Xiaomi, …), if you use iOS, you have to wait for the next updates to be able to. Use this feature.
How to view recovered messages on Zalo by phone is very simple
Step 1: Access the Zalo application, go to "Settings" > Notifications > Advanced settings.
Step 2: On the "advanced settings" interface, click "Notification log", then click the slider button to turn it on.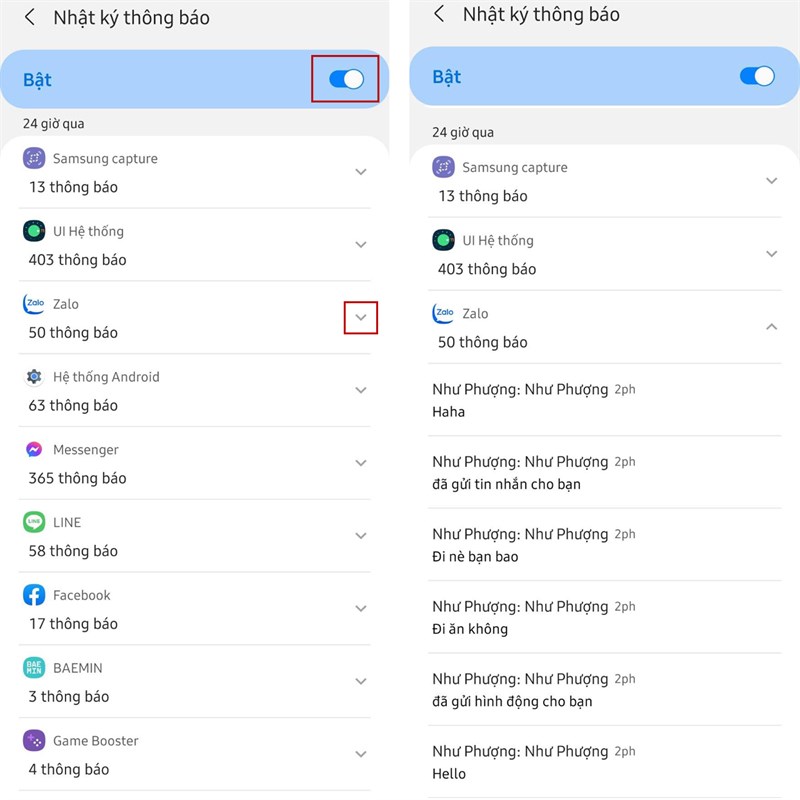 Step 3: When you complete the above steps, you will get the desired result. Recovered messages will be displayed in the "Notification log" section.
Instructions on how to view recovered messages on Zalo using the application
Installing more apps is also a How to view recovered messages on Zalo shared by many people. The application that supports this feature is Unseen Messenger, with this software, you can read back deleted messages on Zalo, Messenger or Line easily.
You just need to visit the CH Play store, search for "Unseen Messenger", then proceed to download and turn on the notification permission for the application to be able to use it immediately. But there are a few points you need to keep in mind:
Unseen Messenger software may require access to all messages on your phone, so please consider before using, to ensure your privacy.
The Unseen Messenger application only supports users to re-read the recovered Zalo messages after installation. So for messages that are removed/deleted before downloading the app, users cannot view them.
Epilogue
So Anonyviet just guided you How to view recovered messages on Zalo in the simplest and fastest way. Please refer to it to be able to review what the other person has "accidentally" told you. Good luck with your application!